15 tips for a countryside staycation with your dog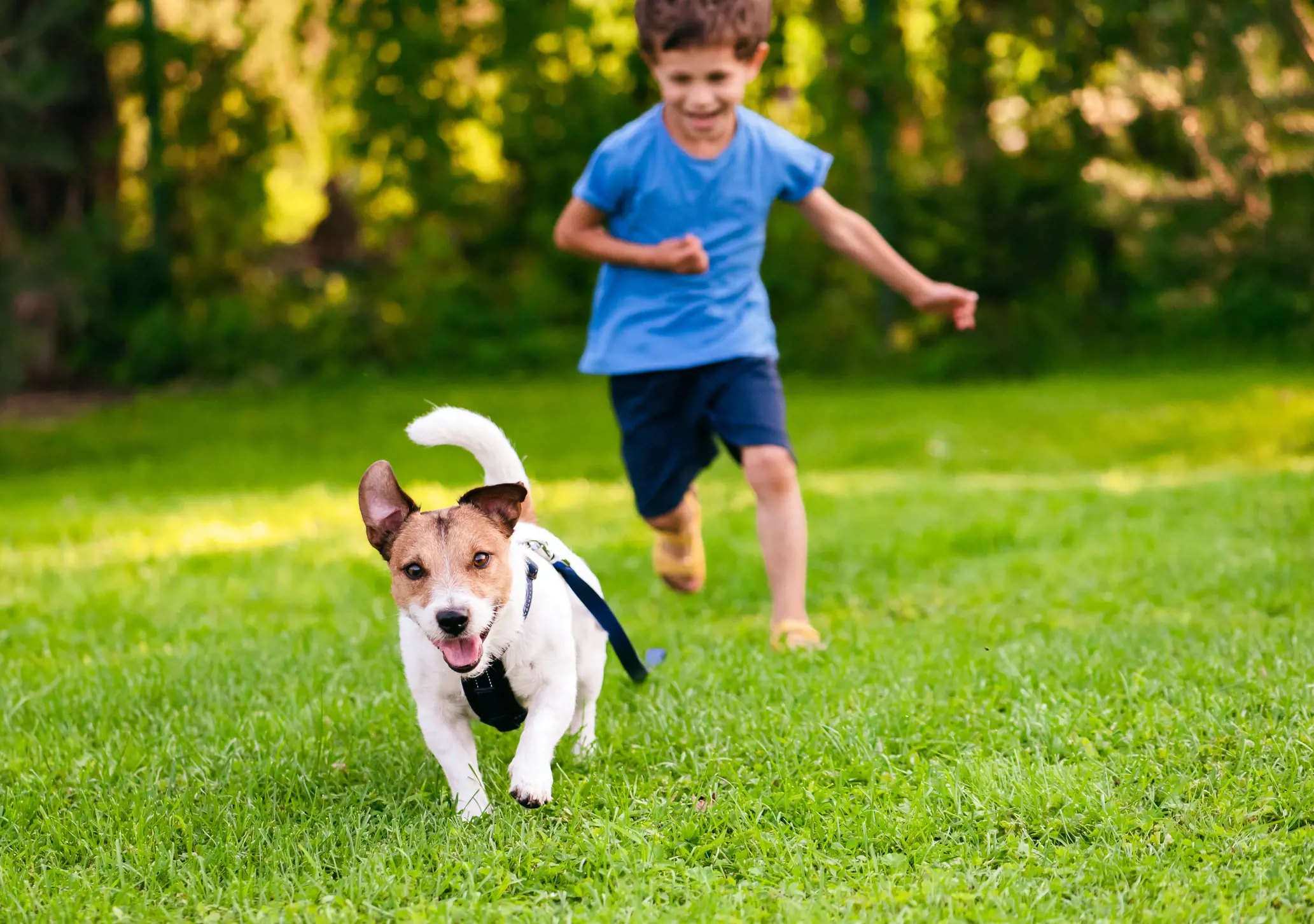 The UK is blessed with some truly stunning countryside. And what better way to explore it than in the company of your Collie?
But before you and your mutt head off on your rural rambles, it's wise to do a little preparation to make sure you have a paw-fect break.
The PDSA has put together some tips to help ensure your hound stays happy and healthy on holiday.
Plus, we've added a few suggestions, from choosing the right insurance for your pet to some of our favourite walks around the UK.
First, the basics. For your dog to be outside anywhere in the UK, it must be microchipped, and wearing a collar with a tag that has your name and address on it.
It's for your own benefit: if your pet should get lost in an unfamiliar place, an up-to-date microchip and ID tag should speed up the process of reuniting you.
Be prepared whatever the weather
It's tempting to think of dogs as all-weather animals. Unlike cats, they're not afraid of rain. And unlike humans, they don't need a change of clothes.
But don't overestimate your pet's resilience. Short-haired or very small dogs might well benefit from a jacket to protect them from the wind and rain.
And if you're walking in blazing sunshine, stick to the shade where possible and take regular breaks.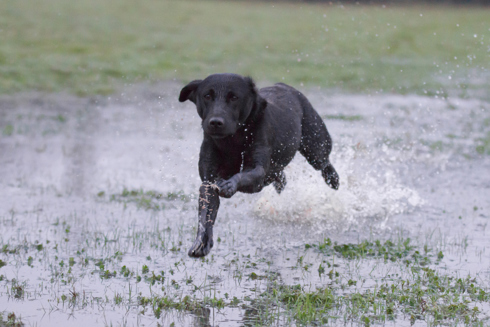 Don't overstretch your dog
Your puppy may look like it's got boundless energy. But you don't want to exhaust it five miles into a 10-mile walk.
So get out a map and plan your route properly. Take your pet's breed, age and size into account, and don't embark on a cross-country trek unless you know your animal is up to it.
That map will also help you check where you're allowed to be. Don't just assume you can wander at will – make sure you pick footpaths, public rights of way, or open access land.
Sticking to a recognised route will make for a more relaxing hike for you and your hound.
No, not restaurant left-overs – we mean the kit and supplies your hound will need for its hike.
This should include a lead, a bowl for water, snacks, and poo bags. An old towel is a good idea if you'll be near water, and a dog first aid kit could also come in handy.
Keep your dog under control
There's so much excitement for a dog out in the countryside. The smells, the sounds, the wide-open spaces – it can all be just too enticing for a dog, particularly if it's more used to a quick stroll around a city park.
Remember that you are legally responsible for your dog and any damage it causes. That could mean a hefty bill, unless you're covered with third party liability under your pet insurance policy.
So train your dog, and make sure it understands basic commands before you take it out into the countryside.
Take care when letting it roam off the lead, and have some treats to hand to entice it back to you if necessary.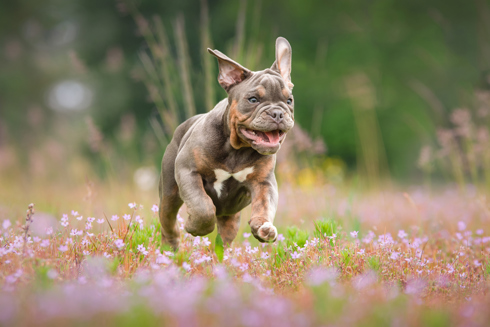 Be cautious around farm animals
You may love your Border Collie for its intelligence, or have chosen a German Shepherd to scare off intruders.
But put either of these wonderful creatures in a field of sheep, and you're likely to discover another of their qualities – herding!
And while your hound may enjoy a good chase, the sheep or cattle will not and neither will their owner.
Keep your dog on a lead when going through a field of farm animals. In the spring, avoid fields with young animals, as their parents can become aggressive if they sense your dog is a danger.
If you do get chased by an angry bull or cow, drop your dog's lead and get out of the field. You and your dog will both be faster and safer if you go separately.
Steer clear of pets and horses
You should also take care when your mutt spots a fellow canine on your hike. If your dog wants to make friends, check with the other dog's owner first.
Look out for signs that either dog is stressed, such as turning its gaze away or licking its lips – this can quickly develop into aggressive behaviour.
If you encounter horse riders, call your dog to your side and wait at the far side of the path for the horse to pass. Even if the horse doesn't mean any harm, its hooves can harm your pooch.
A pet insurance policy can cover vets' fees if your dog gets hurt, but it's a problem you definitely want to avoid in the first place.
Take care around other people and children
Again, you may think your dog is just being friendly. But a small child or even a grown adult could find your dog's greeting to be overwhelming.
Keep your dog to your side when passing other people, particularly if they've got young children with them.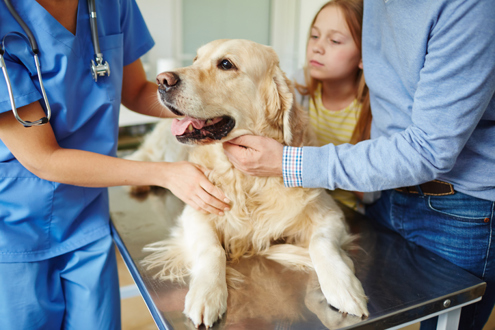 Follow the countryside code
As a responsible owner, you need to make sure that both of you comply with the countryside code.
This includes binning your rubbish or taking it home – especially dog poo bags, which nobody wants to see littering the countryside.
If you open a gate for you and your dog, make sure you close it behind you. Don't climb over walls, fences or gates, which can damage them.
Watch what your dog is eating
Dogs love nothing more than a good sniff at all the wonderful smells of the countryside. But some enjoy chewing, too – and if they chance upon a poisonous plant, they could end up very poorly indeed.
Generally speaking, poisonous plants won't smell attractive to your dog. The danger is if their smell is hidden among the scents of other, more appetising foliage.
Deadly nightshade, foxgloves, rhododendrons and monkshood are all common woodland plants that are toxic to humans and animals. Spring bulbs such as daffodils, and certain types of fungi are also poisonous.
If you believe your dog may have ingested a poisonous plant, contact a vet immediately. Don't wait for symptoms to appear, as early treatment is best. An insurance policy may help you cover the fees.
Take care around open water
Many dogs love a good splash in a stream or the sea, and will happily dive in when you throw them a stick or ball.
But some breeds are not great swimmers. Those with short muzzles struggle to keep their nose out of water; those with short legs find it hard to paddle; and those with heavy chests cannot keep afloat.
So if you own a Pug, Dachshund, Staffie or similar breed, don't let it swim. And with all animals – and humans – make sure there's an easy exit point from a river before getting in.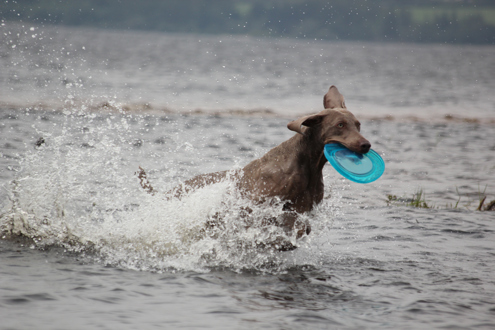 As a general rule, a countryside walk is a wonderfully healthy activity. But there are a few nasties lurking in the vegetation!
Ticks are tiny, blood-sucking creatures that can attach themselves to skin, yours or your dog's. They may be hidden by your dog's hair – at least until they've grown from drinking your poor pooch's blood!
If you're walking in wooded or moorland areas, especially if there's long grass, check your dog afterwards for ticks.
They can spread illnesses such as Lyme's Disease, so if you spot any bites, keep an eye on your animal afterwards and take it to the vet if you're concerned. Getting insurance for a pet will help cover treatment fees.
It's hard to imagine that anyone could be so cruel as to steal a beloved family pet. But dog theft is on the rise, particularly of young, working breeds.
So if you own a Cocker or Springer Spaniel, a Labrador or similar, be vigilant. Don't leave it unattended in a car or your holiday home.
If your dog is stolen, report it to the police straight away.
Don't leave your dog in a hot car
At the end of a long summer's walk, you might fancy a drink in a pub, or an ice cream in a park. But don't forget that your pet needs to stay cool, too. 
Never leave your dog in a car on a warm day – even in the shade, or with the windows open a crack.
It's surprising how quickly a car can heat up: according to the RSPCA, even when it's just 22 degrees outside, the temperature inside a car can rise to 47 degrees within an hour.
That could give your dog heatstroke, which can be fatal.
The RSPCA has published guidance on what to do if you see a dog in a car on a warm day.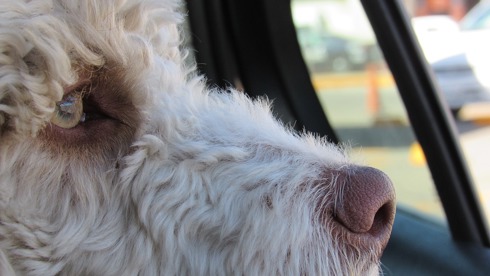 Dog-friendly location ideas
So now you've got the basics of taking a dog on a countryside vacation, where should you go?
A beach is a popular choice, but choose yours with care as many ban canines over the summer, or restrict them to certain areas.
Cornwall is a fabulous destination for beach lovers, with many areas welcoming dogs all year round.
Try Watergate Bay on the north coast near Newquay: there's loads of space for your dog to race along the sand. Beware of tides and surfers though!
Head out on a woodland wander
Dogs love woods. There's so much to smell – and so many sticks!
The National Forest in the Midlands offers you and your hound 200 square miles of woodland to explore.
It contains various trails, activities and hospitality businesses to keep you entertained and refreshed.
Walk up a hill or mountain
There's something truly special about reaching a summit with a dog by your side – but do your research first to ensure you both stay safe.
Medium-sized breeds such as Collies and Labradors are often better suited for scrambling over boulders than smaller or larger dogs.
And don't take a puppy on a strenuous walk – its bones and tissues are still developing.
The Cairngorms in Scotland form the UK's largest mountain region. Bynack More is one of the many famous peaks you can climb with your canine, if you're both fit and well prepared.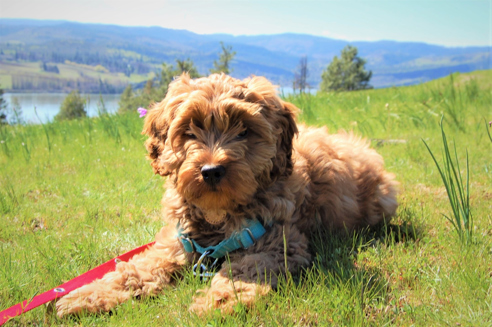 Take a long-distance path
For a more level but still challenging hike, how about taking a trek of several days along a long-distance path? You can book dog-friendly accommodation along the way, or even carry your own tent.
The Wales Coast Path is 870 miles of gorgeous scenery. It takes very fit walkers around six to seven weeks to complete, so is best done in stages at a more leisurely pace.
With any long walk, take care not to over-exert your pooch and make sure you've got a list of vets en route.
Enjoy historic parkland
For a gentler day out with plenty of interest for humans and canines alike, have you thought of visiting some landscaped gardens?
Take a look at the National Trust's Castle Coole in Northern Ireland. While your dog won't be allowed inside the grand 18th-century palace, it's more than welcome on the beautiful trails around the lake and through the woodland.
You can even sit together in the tea-room gardens afterwards – dog water bowls are provided.
Get a quote from Purely Pets today
Wherever in the UK you choose to go, your dog will make a fantastic holiday companion. So make sure you protect your furry friend with pet insurance from Purely Pets.
There are 15 levels of lifetime cover to choose from, so you're sure to find a policy that suits your requirements and your budget. Cover levels for vets' fees range from £1,000 to £15,000.
Our 24-hour Vet Helpline gives you advice and reassurance no matter how far from home you are.
And should your mutt go missing while you're on vacation, you may be able to claim up to £1,000 towards the cost of finding it.
Contact our specialist team of pet lovers today for a quote.
Helpful Pages
Recent Posts
Pet Insurance Quote
98% claims paid *
Claims paid directly to vet
24/7 vet video consultations
Interest free monthly payments