5 reasons people abandon dogs and puppies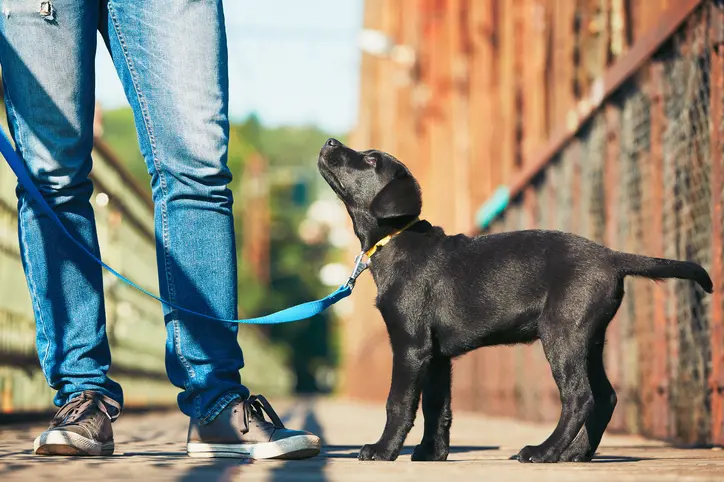 For many animal lovers, a pet makes a house a home. Our pets are a constant source of affection and companionship and when you're making plans to buy or adopt a new pet, it's an exciting time.
But it's important to do your research and not rush into a decision. Think about which breed is right for your family, and whether you will have the time and money necessary to look after a new pet throughout its life.
After all, dogs can live for 15 years or more and some cats can live past 20.
Sadly, new research has revealed that many owners underestimate how much it will cost to care for a new dog and there are concerns about a possible rise in dogs being abandoned.
If you're thinking about getting a new pup, insurance for a dog will help guard against the cost of unexpected vet bills.
As well as regular and ongoing expenses like food, veterinary treatment and poo bags, other costs to take into account include bowls, toys, bedding, collars, leads, identity tags, grooming equipment, and a car harness, travelling crate or dog guard.
Almost half of new dog owners did not plan a monthly budget
Tailwise, a new puppy-matching service that connects prospective new puppy owners with responsible breeders, surveyed 1,000 recent dog buyers in the UK and found that:
Almost half (46%) had not planned a monthly budget before they began looking for a dog.

Of those who did plan a budget, the average amount planned was just £90 – around half of the average monthly cost of having a dog.

60% of respondents had not planned how they would care for their dog beyond the next 12 months and only around one in 10 (13%) considered a timeframe beyond the next one to two years in planning how they would care for their pup.

While 40% have planned day care and companionship for their dog if their circumstances change, 58% had only a vague plan at best in place and hadn't budgeted for this.
What's more, a third of new dog owners found that owning a puppy was more expensive (36%) and more time consuming (46%) than they imagined it would be.
Demand for puppies has soared since the start of the coronavirus crisis, with thousands of people looking to buy a pet to keep them company, and to help stay active, while they were stuck at home.
But Dogs Trust warned last summer that we could see a sharp rise in the number of dogs being given up or put to sleep if families struggled to cope with the resulting hardships of the crisis.
The charity estimated that there could be up to 40,000 more stray or abandoned dogs in need of help as a result of the pandemic.
Based on its own findings, Tailwise said that fears of large numbers of dogs being abandoned "may be well founded and the numbers may in fact be even higher".
In the survey, one in three (29%) of those currently considering buying a dog have never owned a dog before or had one in the family. Of those who have recently bought a dog, one in four had never seriously considered it before the pandemic began.
"Being in lockdown or furloughed may seem a perfect time to train a puppy, but the cost of a dog is much more than the purchase price," explained animal welfare campaigner Beverley Cuddy, who recently joined Tailwise.
She pointed out that there is "no NHS for dogs" so you will need dog insurance or substantial savings for many years to come.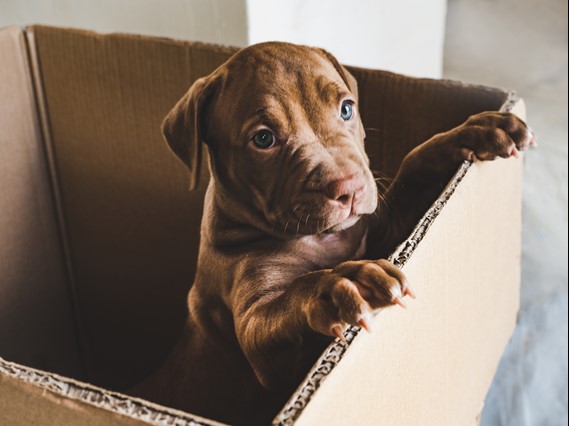 Why do people abandon dogs and puppies?
Owning a dog is wonderful, but it is also a huge responsibility. Here are some of the reasons why owners end up giving up their dogs:
Wrong breed
It's all too easy to fall in love with the first adorable puppy you see. But if you choose a new dog based solely on looks or cute puppy-dog eyes, there's a big risk that it might not be suitable for your family, your home or your lifestyle.
Some breeds need a lot of exercise, some are better for families with children, and certain breeds are more suitable for people with allergies.
Think about what would suit you best, and find a dog that fits your family.
Behaviour
Choosing a dog that was raised by a responsible breeder will help ensure that your pup is well adjusted and less likely to show behavioural problems.
You can also train your dog to modify inappropriate behaviours such as biting and mouthing. It takes time and dedication, but is also hugely rewarding.
Not enough space
Cute little puppies may stay cute as they get older, but they don't stay little for long – and many breeds get very large indeed!
You need to have space in your home for your dog to play, eat, relax and sleep, as well as space to store your dog's food, toys and other equipment, and space in your car for your dog to travel safely.
Not enough money
The cost of food, vet bills and everything else soon adds up. People's circumstances can also change, with illness, job loss or divorce meaning that you can no longer afford to look after your family pet.
The cost of owning a dog varies according to its size, breed and how long they live. Veterinary charity PDSA says that you should expect your dog to cost you up to £13,000 over their whole lifetime:
Small dog breeds: £4,600 to £8,900

Medium dog breeds: £7,000 to £11,000

Large dog breeds: £5,700 to £13,000
Not enough time
Some dogs cope better with more alone time than others, but they all need regular play and exercise.
Before getting a canine, think carefully about whether you will have enough time to spend looking after it now and in the future.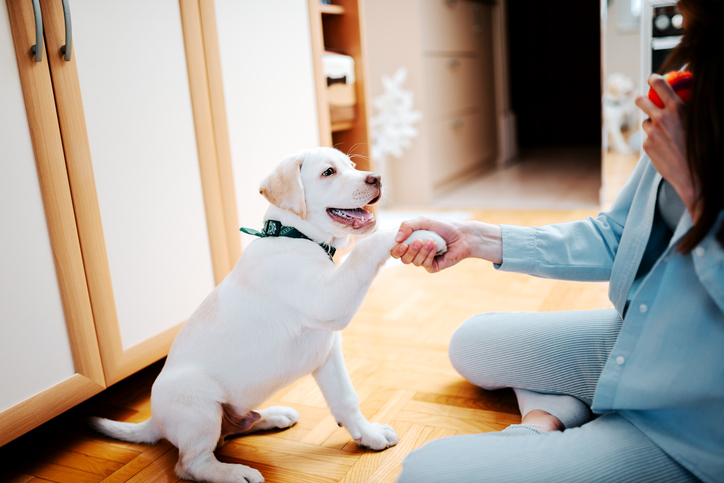 A dog is for life
As Dogs Trust says, "a dog is for life". It's hard to give up your dog when you thought you'd be together for the whole of their life. But if you can no longer give your canine the care they need, the next best thing is to make sure they go to a loving home or to a charity that will look after them until a new home can be found.
Dog insurance from Purely Pets
Insurance for your dog will help make sure that if your dog is unwell or injured, you can provide them with the care they need to make a swift recovery.
At Purely Pets we offer 15 levels of lifetime cover and our Gold products have been awarded a 5* Defaqto rating for 2021.
Our policies are designed to be easy to manage, with direct payment to your vet and an online portal giving you the flexibility to manage your policy at a time that suits you.
Why not get a quote today?
Policy benefits, features and discounts offered may very between insurance schemes or cover selected and are subject to underwriting criteria. Information contained within this article is accurate at the time of publishing but may be subject to change.
Helpful Pages
Recent Posts
Pet Insurance Quote
98% claims paid *
Claims paid directly to vet
24/7 vet video consultations
Interest free monthly payments