Bacteria warning over raw meat diet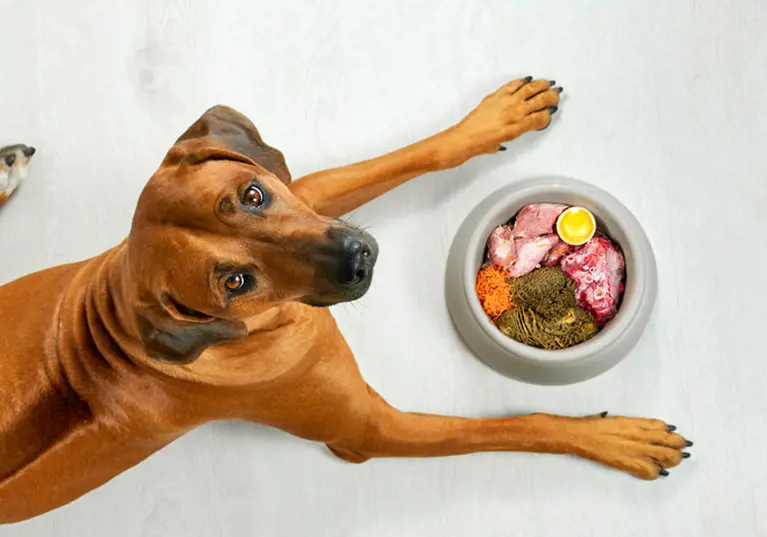 If you feed your dog raw meat, it's important to take precautions to help avoid the spread of drug-resistant bacteria.
This warning comes after two studies led by a team at the University of Bristol found that dogs fed on a diet of raw meat were more likely to excrete antibiotic-resistant bacteria Escherichia coli (E. coli) in their faeces.
The latest study, published in the Journal of Antimicrobial Chemotherapy, found links between adult dogs eating raw meat and excreting resistant E. coli. This research supports another recent study by the same team, published in the journal One Health, which looked at 16-week-old puppies.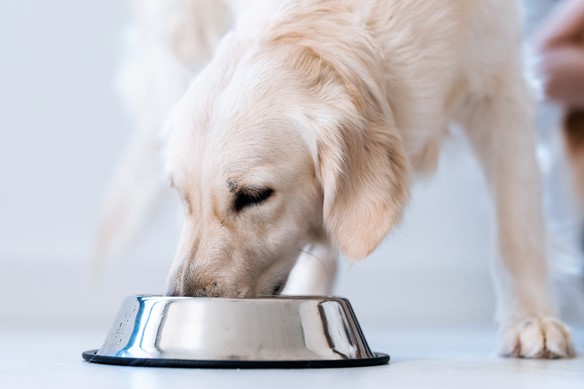 Previous research has shown that there is the potential for bacteria to be shared between dogs and their human owners through everyday interaction, leading the researchers to suggest that raw feeding is not the safest dietary choice. However, if you choose to provide a raw food diet, it's best to take extra precautions when handling raw meat and be especially careful to clean up after your dog.
Precautions recommended by vet charity PDSA include:
Always choose commercially produced foods as they have to meet certain hygiene standards.
Keep everything (storage boxes, bowls, cutlery, etc.) you use to prepare or handle raw food separate.
Wash your hands before and after handling your pet's food.
Use a sealed container to allow frozen pet food to thaw in the fridge without compromising the safety of your own foods.
Wash everything thoroughly after feeding. Always sanitise any surfaces you've prepared raw food on.
Once frozen meats are defrosted, they must be consumed by your pet within 24 hours and never re-frozen.
Your pet's saliva and faeces can contain more potentially dangerous bacteria if they are fed raw food, so wash your hands after touching your pet.
"E. coli is a widespread bacterium that is found in the intestines of all humans and animals, however it is a common cause of many diseases including urinary tract infection and can cause serious illness including sepsis if it spreads to other parts of the body," explained Matthew Avison, Professor of Molecular Bacteriology at the University of Bristol.
"We should do everything we can to reduce the circulation of critically important antibiotic-resistant E. coli and other bacteria."
Dogs may also be able to pass on several diseases onto humans and we have a recent blog that has covered this.
Dog insurance from Purely Pets can help take care of your four-legged family member if they fall sick or get injured. We offer a choice of 15 levels of Lifetime cover, with payments made direct to your vet. Why not get a quote today?
Helpful Pages
Recent Posts
Pet Insurance Quote
98% claims paid *
Claims paid directly to vet
24/7 vet video consultations
Interest free monthly payments