Black Cat Day – 27th October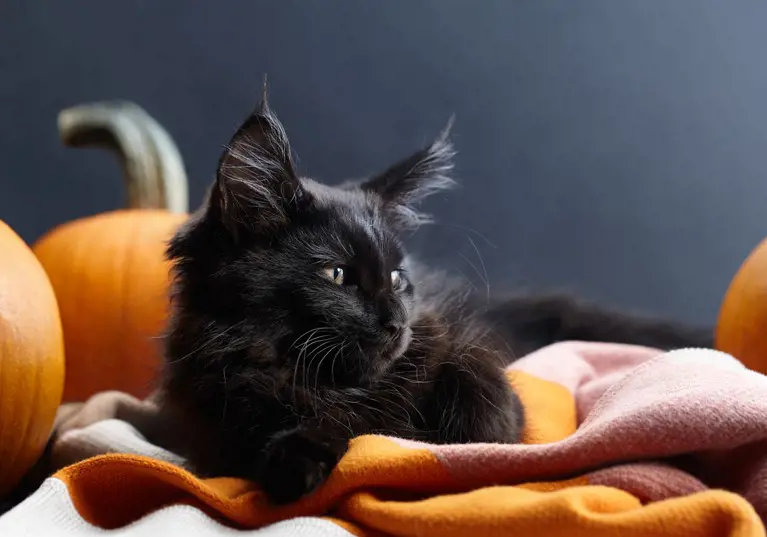 National Black Cat Day provides the chance for all feline fans to show off their love for this iconic animal.
National Black Cat Day was created by Cats Protection on 27th October 2011. The campaign was launched to draw attention to the hundreds of homeless black cats in the Cats Protection's care and the apparent reluctance of people to adopt them. Statistics at the time revealed that black and black-and-white cats took, on average, seven days longer to find a home compared to cats of other colours.
We are pleased that they are no longer overlooked. We've recognised the beauty in these fabulous felines and are celebrating black cats in all their glory as they bring much happiness to many homes.
Five Black Cat Facts
1. There are 22 breeds of black cats – more than any other!
Some are smoky coloured, grey-black or brown-black, and some have brown paws. The next time you see a black cat, look closely; you might notice there is more to their coat than meets the eye.
2. Golden eyes
All our feline friends have beautiful eyes. Most black cats have golden irises due to their high melanin pigment content. The dark, shiny coats of the black cat really make their eyes stand out beautifully.
3. They never have bad hair days
A black cat's fur always looks luxuriously smooth, shiny and beautiful.
4. Black cats are considered lucky
In England, it is considered good luck to give a bride a black cat on her wedding day. While in Scotland a strange black cat appearing at your home signifies prosperity.
5. Naturally sweet natured
Most black cats are friendly and sweet natured, they will often be looking for cuddles with their favourite pet parent.
They are just purrfect!
Helpful Pages
Recent Posts
Pet Insurance Quote
98% claims paid *
Claims paid directly to vet
24/7 vet video consultations
Interest free monthly payments