Can dogs detect coronavirus?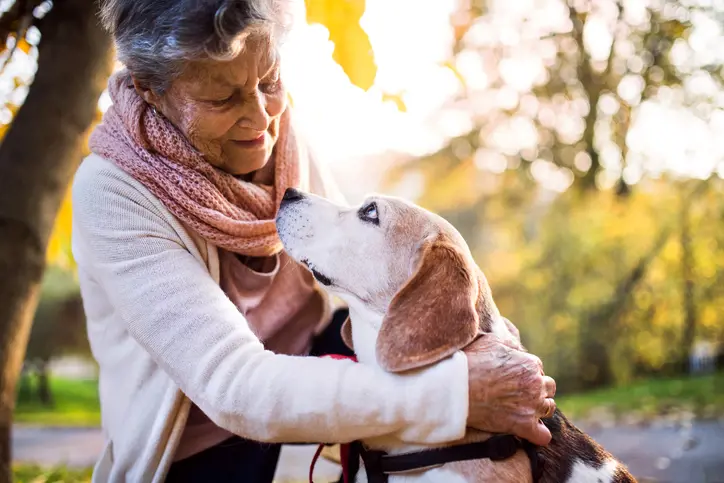 Specially trained dogs can detect cancer and other diseases in humans, and now a new trial will test their ability to detect Covid-19.
If the research shows that these clever canines can identify which people have coronavirus, dogs could be used to carry out rapid, non-invasive checks of high numbers of people.
But before the "super sniffers" can be put through their paces, they need samples for training — and that's where you might be able to help.
Researchers at the London School of Hygiene & Tropical Medicine (LSHTM) and Durham University are seeking people in England who have mild Covid-19 symptoms and are due to have a swab test, or have had a swab test conducted in the previous 24 hours.
Volunteers will provide samples of breath and body odour by wearing a mask for three hours, and nylon socks and a T-shirt for 12 hours.
The researchers are aiming to collect 325 positive and 675 negative samples in order to confidently ascertain whether the dogs can accurately detect the disease.
Once the samples have been collected, they are analysed to identify compounds in odour that signify when someone is infected with Covid-19. The samples are then sent to the charity Medical Detection Dogs' training centre in Milton Keynes where six dogs will undergo training to identify the virus from the samples.
Should the trial be successful, the dogs could be deployed to airports in the UK to help screen people travelling from abroad — with the potential of screening of up to 250 people per hour.
"If we can show that our trained dogs can identify people carrying the virus, but who are not sick, it will be a game changer," said Professor Steve Lindsay from the Department of Biosciences at Durham University. "We will then be able to scale-up the use of dogs at ports of entry to identify travellers entering the country with the virus. This could be very important to help prevent a second wave of the epidemic."
Apart from dogs being able to detect Covid and other possibles diseases in humans, they may also be able to pass these diseases on to humans if they have contracted them.
If your four-legged friend is unwell or injured, quality insurance for dogs from Purely Pets will help you provide them with the care they need to make a swift recovery. We offer 15 cover levels, giving you the freedom to choose the right level of cover for you and your dog, as well as a free 24-hour Vet Helpline for all queries regarding your pet's health.
Helpful Pages
Recent Posts
Pet Insurance Quote
98% claims paid *
Claims paid directly to vet
24/7 vet video consultations
Interest free monthly payments