Cat-themed worksheets and quizzes designed to make home learning fun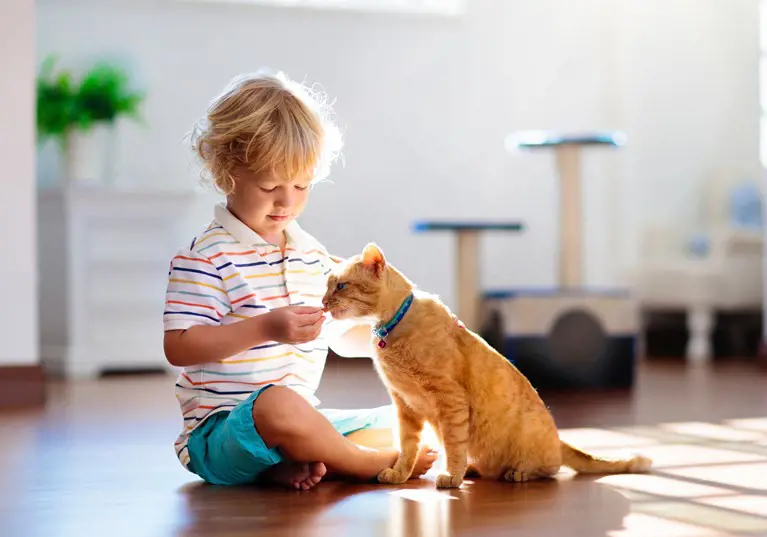 It's a new school term, and while some children are going back to school, many more are continuing home learning.
If you're looking for something educational and fun for your primary age child, check out Cats Protection's "moggy modules".
The charity has put together five modules, each one linked to one of the five welfare needs: a place to live, behaviour, the right diet, good healthcare and space.
Created by Cats Protection's educational experts, the packs are designed to help young learners discover more about cats and what they need to be healthy and happy — with age-appropriate worksheets for children aged 5-7 and 7-11. One pack features a story read by comedian Bob Mortimer.
When your child completes all five of the moggy modules, they earn a certificate which you can print off from the website.
For older children, Cats Protection has a range of learning materials targeted at pupils aged 11+. The "feline focus" packs include worksheets, activities and even moments of mindfulness for scheduled study breaks.
There are two packs to complete: one on the five welfare needs, focusing on cat behaviour and care, and another that looks at working for an animal charity. There's even a careers quiz to help young people decide what sort of role would suit them at Cats Protection.
In addition to the specially designed home learning materials, Cats Protection has a range of fun activities to keep kids entertained. There are games and quizzes; videos and animations featuring fun facts about domestic cats and kittens as well as African wildcats; and things to make and do — from cat feeding toys and beds to 'cat face' biscuits and cupcakes.
And for teachers, the charity offers downloadable lesson plans that link to the curricula in England, Wales, Scotland and Northern Ireland.
If your feline friend is ever injured or becomes ill, insurance for cats from Purely Pets will help provide them with the care they need to make a swift recovery. We also offer a 24-hour vet helpline and an online portal allowing you to manage your policy at a time that suits you.
Helpful Pages
Recent Posts
Pet Insurance Quote
98% claims paid *
Claims paid directly to vet
24/7 vet video consultations
Interest free monthly payments