Cats help people cope with loneliness during lockdown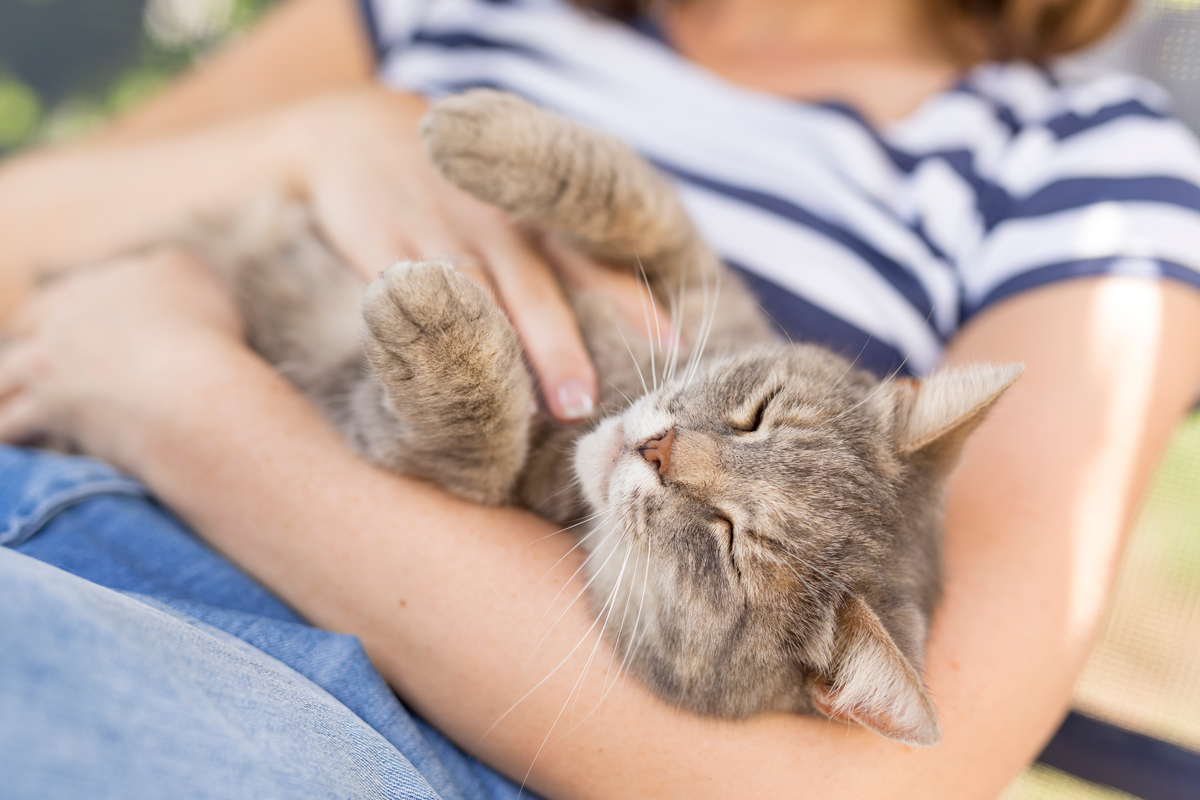 Having pets is good for your mental heath, and during the Covid-19 lockdown it's been more important than ever to have a comforting presence at home.
A new report highlights one of the many ways that pets have helped us during these strange times, showing that spending time with cats can help combat loneliness.
The release of the report — by the All-Party Parliamentary Group on Cats — is timely, with recent figures from the Office for National Statistics revealing that the wellbeing of millions of people has been affected by loneliness during the lockdown.
The report makes a series of recommendations for care providers, welfare charities and the Government to explore allowing and encouraging people who are struggling with loneliness to interact with cats.
For example, it suggests prescribing spending social time with cats — whether this is volunteering or fostering felines for animal rescues or, if appropriate for the individual, getting a cat as a pet.
Other recommendations include encouraging housing providers to allow more renters to own or foster cats; health care providers to be able to access information on cat care; and animal welfare organisations to widely share advice about owning and caring for cats.
Cats Protection's head of advocacy and government relations Jacqui Cuff commented: "Even during normal times, people of all ages can be affected by loneliness. But that has been brought into sharp focus during the lockdown, with millions of people suddenly spending much more time at home. It's made people realise that loneliness can affect those from all walks of life.
"Cats can be fantastic pets to help combat feelings of loneliness. During the lockdown, we've heard countless stories about how worrying times have been eased by the companionship of having a cat at home.
"Cats can help prevent feelings of loneliness in all sorts of ways, whether it's providing entertainment with their playful antics, or being there for a soothing cuddle. Often, people tell us that it's a great source of comfort to simply have another living being in the home to care for and talk to."
Robin Hewings from the Campaign to End Loneliness added: "There is no simple cure for loneliness, but there is clearly real potential for cats to have a more beneficial role in people's lives, and I urge the Government to consider the findings of this report."
Protect your furry friend with cat insurance from Purely Pets! Benefits include lifetime cover from £1,000 to £15,000 and access to our 24-hour Vet Helpline.
Helpful Pages
Recent Posts
Pet Insurance Quote
98% claims paid *
Claims paid directly to vet
24/7 vet video consultations
Interest free monthly payments