Chris Kamara's unbelieeevable love of animals…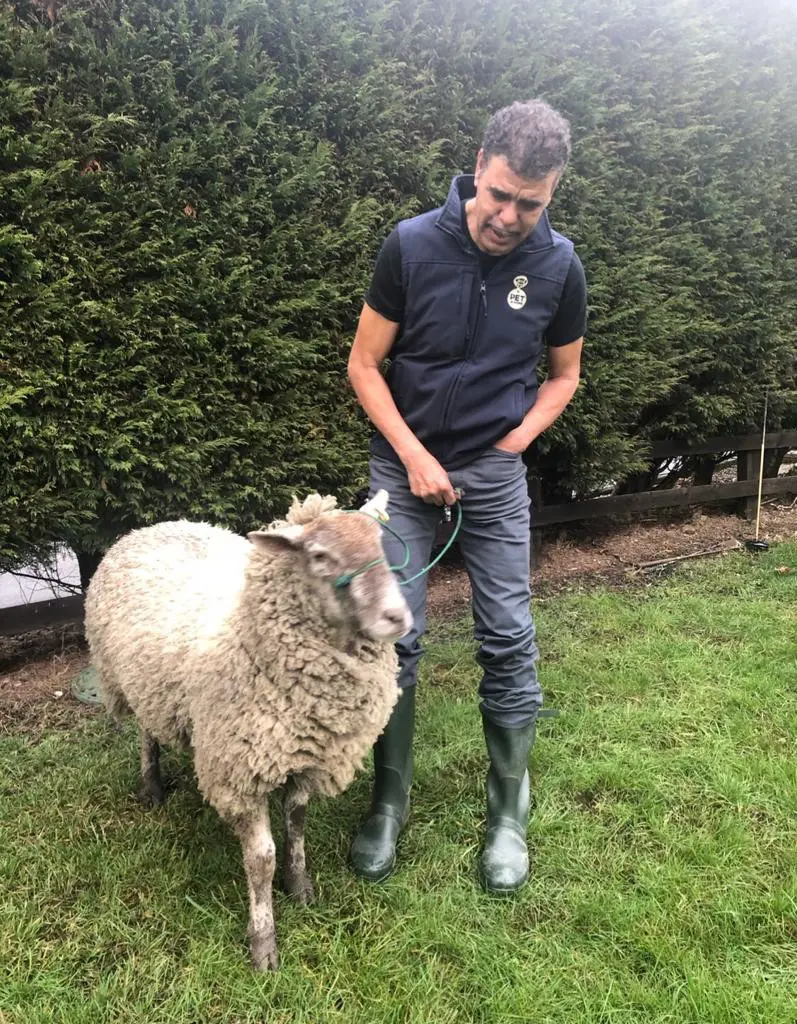 This National Pet Month, Chris Kamara speaks to the team at Purely Pets Insurance about his love for all animals and those he currently shares his home with, just not the sofa…yet!
It's just UNBELIEEEEVABLE!
Chris Kamara likes to take his sheep for a walk and one of them called Howard thinks he's a dog, so comes into the house and kneels down by the sofa. In his own words, it's just UNBELIEEEEVABLE!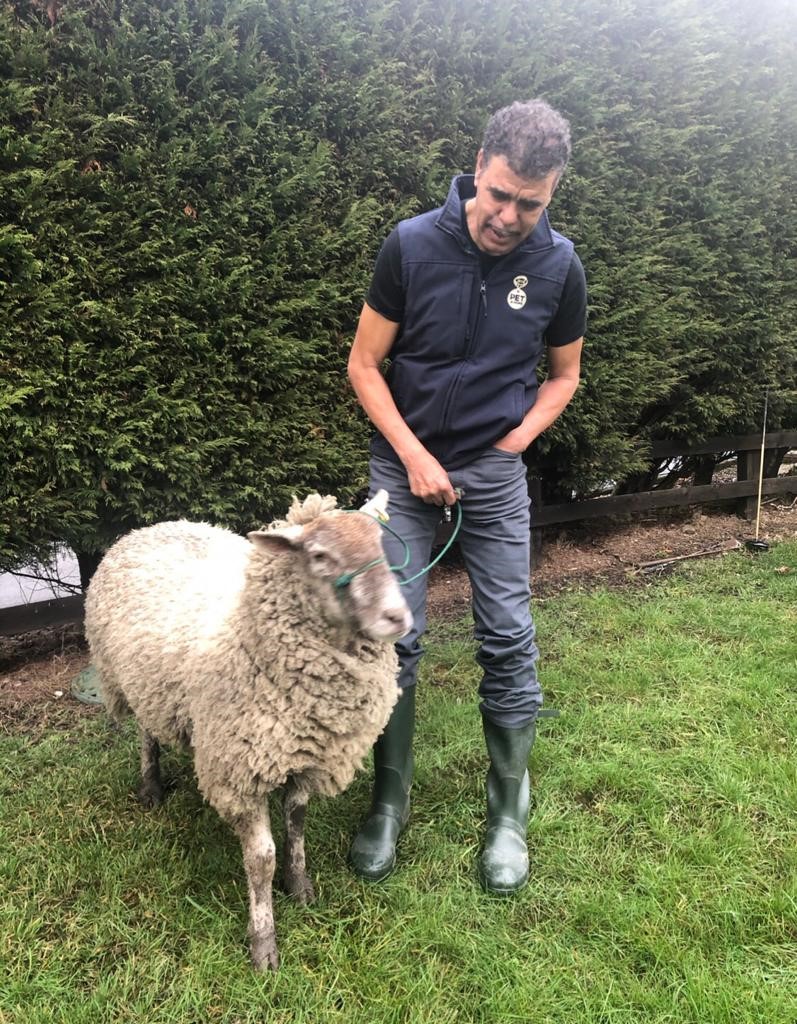 Chris taking his sheep for a walk!
The Sky Sports pundit has never been busier with three brand new TV shows coming up, but when he goes home, it's the animals that take up all the attention.
"We've got horses, sheep, chickens, ducks and cats and they take up loads of time, but I love working with the animals and always have done."
His love of animals began as a young boy with a dog called Kim who would follow him to school every day. He'd wait by the gates for Chris to come out, and gradually the rest have followed.
"A farmer two fields away from our house would always go to Appleby Fair in Carlisle to sell bridles and saddles. 19 years ago he saw a young horse being badly treated by some men, so he offered to buy him and gave him to us, he's been with us ever since. His name is Bambi, because when we first had him, he was terrified to come out of the stable and his legs would lock. He'd obviously been so badly treated and was terrified.
In the end we had to get behind him and shove him out and he was just like Bambi on ice…hence the name."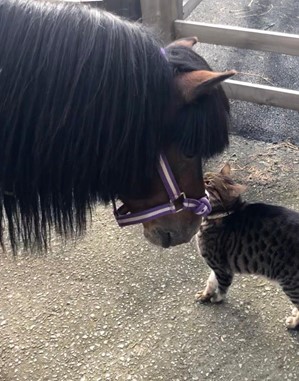 Bambi and one of Chris's beloved cats
His love of animals persuaded ITV to use him as a presenter on the show, 'Give A Pet A Home', and apart from working in football, it was the perfect role.
"I fell in love with a horse called Casten but decided we couldn't look after him properly at that time as we were so busy. But he found a home and I kept in touch with the lady who actually turned him into a quality showjumper. To see a rescue horse do that was amazing."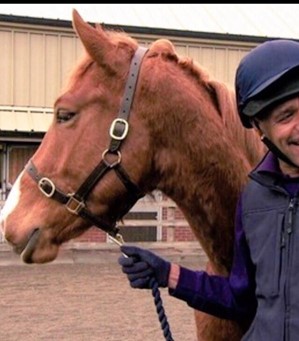 Chris with Casten who he befriended on the ITV show 'Give a Pet a Home'
For the record, Kammy's cats are called Inky, Izzie and Olive, and the sheep go by the names of Rudy, Rupert, Roger, Ivy Bramble and Howard.
"I love them all and no matter what you're doing, how busy you've been or what mood you're in, they're always there for you. It's wonderful."
But what about walking the sheep, and Howard in the house?
"We take Rupert and Roger for walks on the lead, and they love it, but it's Howard who actually thinks he's a dog and comes into the house. My wife Ann allows him, and he kneels down and just settles in like a proper pet. It's brilliant and feels perfectly normal. I'm working on it, but at the moment, he's still not allowed on the sofa!"
Purely Pets Insurance offers a range of lifetime cover for dogs and cats. For more information, visit www.purelypetsinsurance.co.uk
Helpful Pages
Recent Posts
Pet Insurance Quote
98% claims paid *
Claims paid directly to vet
24/7 vet video consultations
Interest free monthly payments