Coronavirus in cats is no cause for alarm, experts say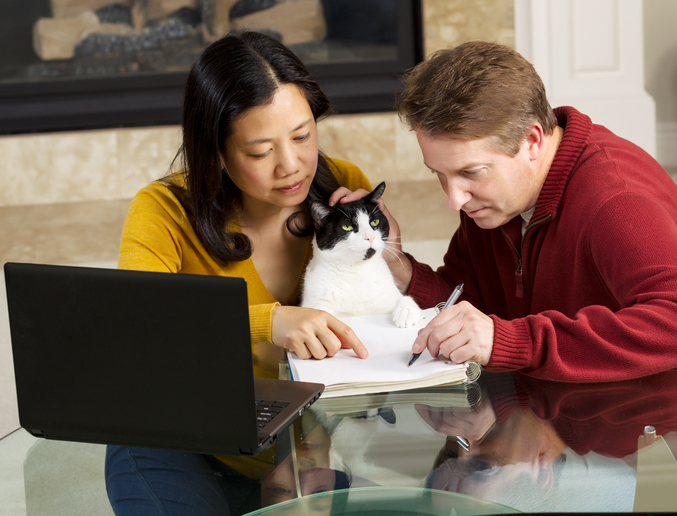 It's very unlikely that your cat has coronavirus, and if it does, it probably won't be involved in spreading it any further.
That's according to Willie Weir, Professor of Veterinary Infectious Disease at the University of Glasgow, who said it's important to appreciate that while about 18 million people have so far tested positive for Covid-19, only a handful of infected cats have been detected around the world.
Vets revealed last month that a pet cat in the south of England had tested positive for Covid-19 in the first such case known in the UK. The cat is believed to have contracted the virus from its owners, who had previously tested positive for Covid-19.
The cat and its owners have now fully recovered and there was no transmission to other animals or people in the household.
In an article for The Conversation, Professor Weir pointed out that a single infected individual being identified among the hundreds of felines screened tells us that infection in cats is relatively uncommon.
This is reinforced by the fact that the other cat in the household never became infected, either by the owners or the infected cat, he said.
What's more, although the cat had been experiencing mild symptoms, including runny eyes and a snotty nose, these signs are consistent with feline herpes infection, for which the animal also tested positive. As a result, there is no evidence that SARS-CoV-2 was making this cat ill.
All available evidence suggests that cats are not involved in spreading Covid-19, and Professor Weir and his colleagues suspect that feline infections simply represent a 'spill over' from the human epidemic.
"Our results and those from other studies, such as work in the US showing experimentally infected cats were only transiently infected, can provide reassurance to the pet-owning public," he concluded.
Cover for your cat from Purely Pets will help pay the bills if your furry friend needs veterinary treatment for illness or injury. Get a quote today!
Helpful Pages
Recent Posts
Pet Insurance Quote
98% claims paid *
Claims paid directly to vet
24/7 vet video consultations
Interest free monthly payments