Demand for four-legged lockdown companions leads to high puppy prices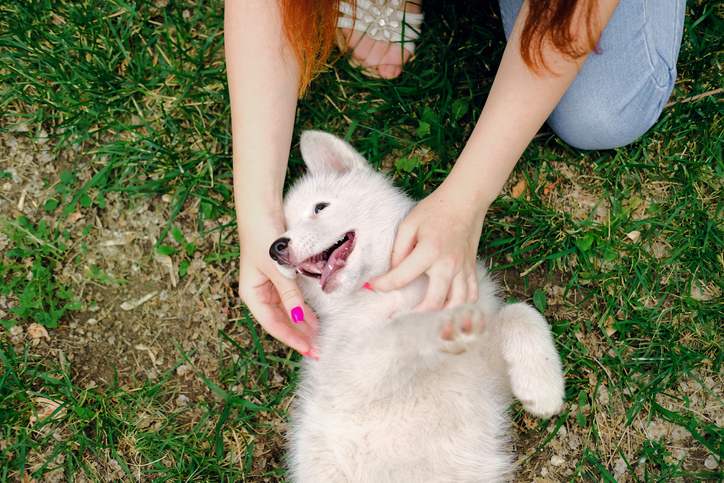 Thousands of people sought canine companionship to get through the isolation and anxiety caused by the coronavirus pandemic, the Kennel Club has found.
More than two in five (41%) new owners bought a puppy to be their lockdown companion and 38% said it was because they were at home more.
In fact, almost two thirds (63%) of those who bought a puppy during the pandemic believed lockdown was the perfect time to get a puppy — with three quarters also stating their dog was the best thing about lockdown.
However, the Kennel Club expressed concern after one in four new owners admitted buying a puppy with little research and many missed warning signs that could indicate an unscrupulous breeder.
With demand for puppies soaring over the past few months, separate research by Dogs Trust has revealed that some sellers exploited this demand, with huge price hikes for popular breeds.
The asking price for five of the UK's most sought after breeds and those most often smuggled into the country — Dachshunds, English Bulldogs, French Bulldogs, Pugs and Chow Chows — shot up between March, when lockdown was announced, and the end of June, when the restrictions started easing.
A review of online ads from the last three years showed that the most expensive of the breeds, English Bulldogs, was advertised for as much as £2,140 on average in June compared to an average of £1,637 in March — and some listings reached as high as £9,000.
Urging puppy buyers to be on the alert for irresponsible sellers, Dogs Trust's veterinary director and chair of the Pet Advertising Advisory Group, Paula Boyden, said it's important to always see a pup with and interacting with their mother, and to go and see them more than once.
She added: "Never pay a deposit without seeing the puppy in person first and check all paperwork carefully. If something doesn't seem right, as hard as it may be, walk away and report the seller."
Protect your puppy with insurance for a dog from Purely Pets! As well as cover for vets' bills for accidents or illness, many policies offer added benefits such as cover for dentistry, loss of pet, third party liability and overseas travel. You'll also get access to our 24-hour vet helpline for any queries regarding your pet's health.
Helpful Pages
Recent Posts
Pet Insurance Quote
98% claims paid *
Claims paid directly to vet
24/7 vet video consultations
Interest free monthly payments