Festive foods that are harmful to pets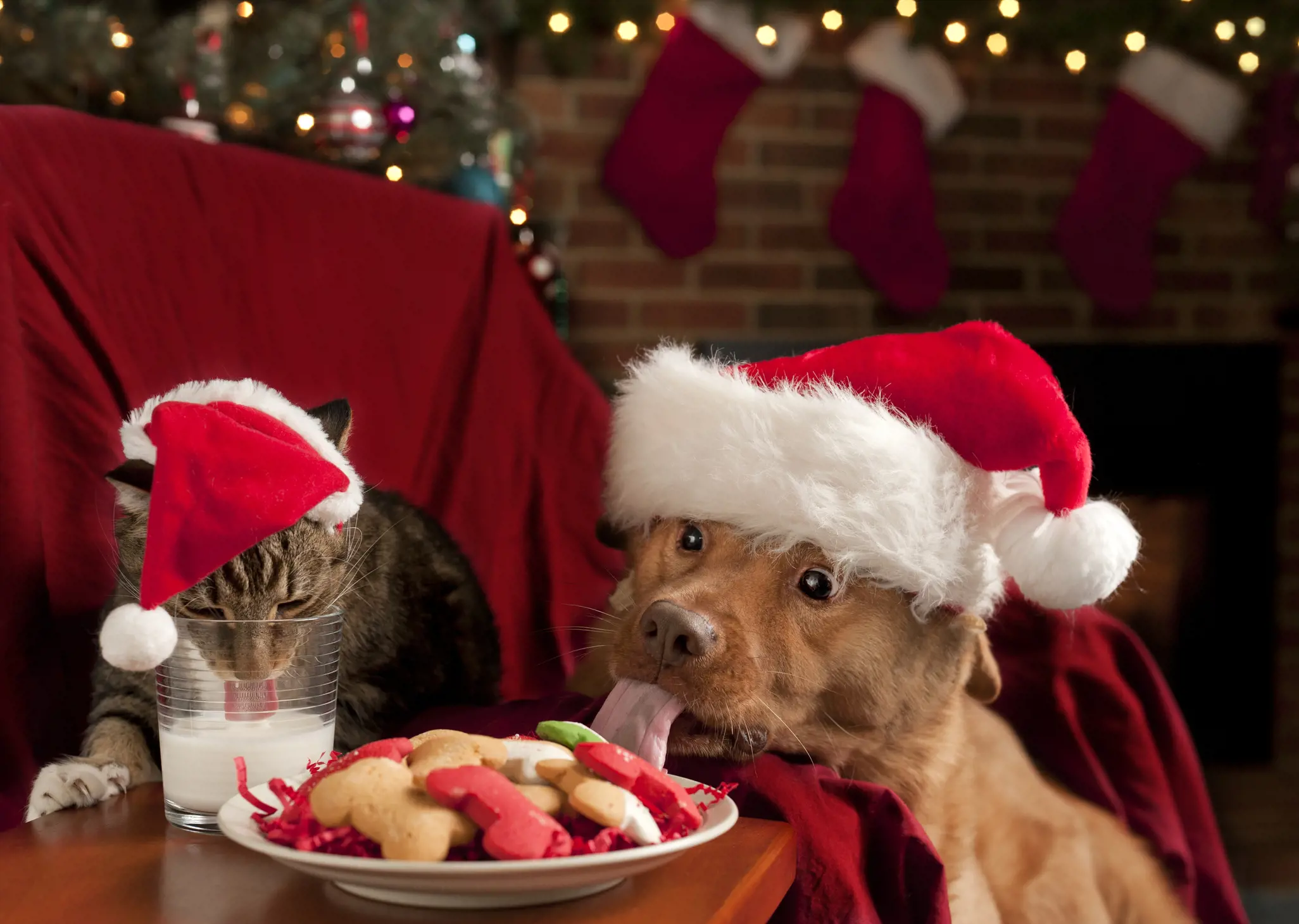 Battersea Dogs & Cats Home has issued a timely reminder to pet owners about the dangers of certain foods at this time of year.
Some festive foods are toxic to dogs and cats, and can cause serious illness in the most extreme cases.
For example, did you know that dogs shouldn't eat anything that contains onions, garlic, leeks or chives? Raw or cooked, foods in the allium family can cause gastrointestinal irritation and red blood cell damage. Watch out for foods such as stuffing, gravy and bread sauce that might contain onions or leeks as one of their ingredients, as these will also be harmful.
Many homes have boxes of chocolate around at Christmas, but these should be kept where four-legged family members can't get to them. Chocolate is poisonous to dogs and cats and can cause problems with the nervous system, bowels, kidneys and heart.
Mince pies, Christmas pudding and Christmas cake should also be strictly for the humans of the household: grapes, raisins, sultanas and currants are harmful to pets and can cause severe liver damage and kidney failure, particularly in dogs.
If you're keen to share some Christmas food with your pet, they can have plain cooked meat. But avoid giving them cooked bones, which can splinter and cause internal injury.
According to veterinary charity PDSA, dogs can safely eat lean parts of the white turkey meat but the dark meat can be too rich for them. They could also have vegetables such as plain boiled or raw carrots or plain boiled or steamed green beans, Brussels sprouts, broccoli, cauliflower or peas.
Remember to feed your dog an amount that is appropriate for their size and ideal weight. And to help avoid those puppy-dog eyes every time you have a roast dinner, feed them their dinner at the same time as you're eating or give it to them in their dog bowl some time later, rather than from the table.
If you've got dogs or cats, specialist pet insurance from Purely Pets can help cover the cost of vets bills for accidents, illness or both. Many policies also offer added benefits such as cover for dentistry, loss of pet, third party liability and overseas travel.
Helpful Pages
Recent Posts
Pet Insurance Quote
98% claims paid *
Claims paid directly to vet
24/7 vet video consultations
Interest free monthly payments