Healthy Weight Goals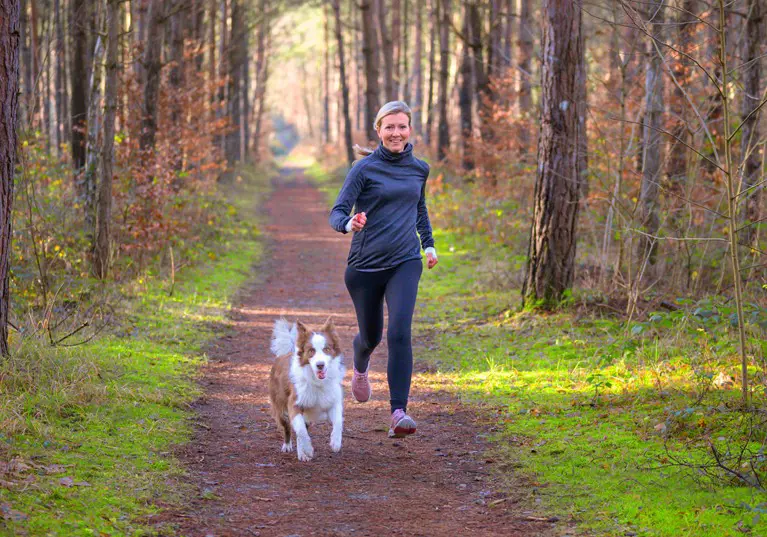 Like us humans, carrying extra weight can cause health issues for our furry friends. While a few pounds may not too be bad for your pooch, pet obesity is a serious problem. Much like in humans, pet obesity can cause arthritis, heart disease, diabetes and certain types of cancer.
Our vet care provider, Joii share their expert tips on weight management for our furry friends.
What we know about pets and their weight …..
We know that approximately half of the UK's population of cats and dogs struggle with their weight. This could be that they are underweight or overweight.
Weight management in pets can be very difficult to manage but the great news is it absolutely can be done often by selecting a correct diet that best suits your pets nutritional requirements.
There are a few very easy steps that pet owners can follow alongside feeding a suitable diet to monitor weight loss or weight gain progress, pets love these stages as they get to eat a food that is good for them and very tasty and also they get some fuss and TLC along the way.
Why is weight management so important for our pets…
Weight management is so important for our furry friends. Just by tackling weight alone we can improve our pets' quality of lives dramatically. It can make our pets feel better, look better and increase activity levels.
We know specifically that obesity like for us humans can increase joint and muscle pain but also can be linked to other lifelong conditions such as Diabetes, Intestinal problems and also Respiratory difficulties - these can be largely prevented and managed better just simply by managing a pets weight correctly.
How we can help at Joii…
We know as professionals and pet owners ourselves that weight management is no easy journey… at Joii we are here to help support you and your pet on every step of their journey.
We are able to offer bespoke weight management clinics that are completely free of charge.
The weight management clinics are offered as a series of repeat consults and clients can expect the following:
Bespoke and easy to follow feeding plans for your pet with the option of recommended pet food delivered straight to your door
Scientific healthy weight calculations for your pet - with easy to reach goals along the way
Follow up consults and expert advice
All of your questions answered with friendly support and absolutely zero judgement.
All of this is given via a 1:1 video call with our registered veterinary nurses.
If you are not already registered with Joii, register today as this benefit is included in your existing policy. 
Helpful Pages
Recent Posts
Pet Insurance Quote
98% claims paid *
Claims paid directly to vet
24/7 vet video consultations
Interest free monthly payments