Helping your pet adjust to post-lockdown routines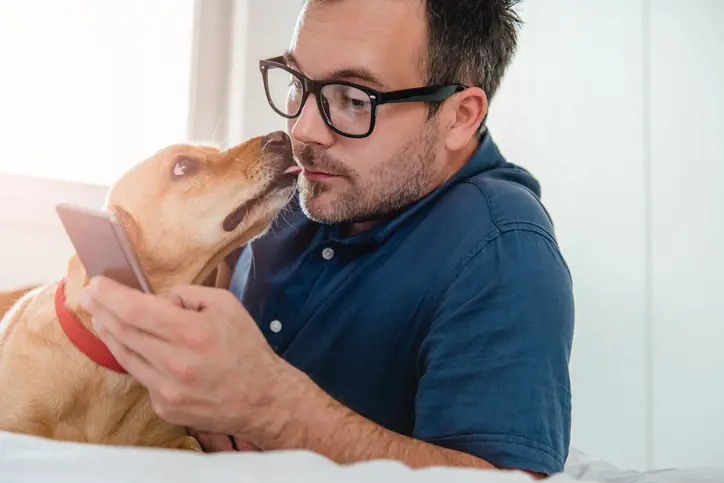 With coronavirus restrictions gradually being lifted, people are spending more time out of the house — and that means a change to the daily routine your pet has probably got used to during lockdown.
Dogs and cats can become unsettled when things change at home, so it's important to think about how to make the transition as smooth as possible for your four-legged friends.
Some dogs and cats may find it distressing to spend more time alone, explained Ali Taylor, head of canine behaviour at rescue and rehoming charity Battersea. "While dogs are more likely to suffer from separation anxiety, cats can also find it stressful when their routine changes suddenly."
Battersea's top tips for easing this anxiety include:
If you are currently working from home, start working in a different room or area from your pet.

When you go to your desk to start work, give your dog or cat any toys and treats you normally would when you leave the house. And if you haven't previously used enrichment toys, now is the ideal time to give them a try — puzzle feeders, for example, are great for keeping both dogs and cats mentally stimulated.

Build up time alone slowly and reward good behaviour. Start small, even if that means you only close the door for 30 seconds at first.

Exercise your dog before you leave them so they've had chance to burn off some energy. Make sure your pet has access to things to keep them busy, such as a filled Kong or hard chew toys for a dog, and a puzzle feeder with treats for a cat.

Cats might have become accustomed to having someone home all day to let them in and out of the house or having open windows to use for quick access. Suddenly restricting this access might be confusing, so consider installing a cat flap.
If you've got a dog, cat or both, insurance for pets from Purely Pets can offer cover for vets bills for accidents, illness or both up to a fixed monetary amount. Many policies also provide benefits such as cover for dentistry, loss of pet, third party liability and overseas travel. Get a quote today!
Helpful Pages
Recent Posts
Pet Insurance Quote
98% claims paid *
Claims paid directly to vet
24/7 vet video consultations
Interest free monthly payments