How to choose the right cattery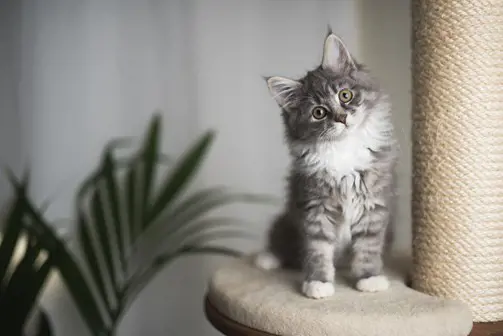 We all love going on a well-deserved holiday, but unfortunately the furry members of the family may not be able to go. While it's certainly possible to take your cat on a whole range of holidays, most owners decide it simply isn't practical to do so.
But while you're enjoying sun, sea, sand and adventure it's also important your cat is content while you are away. And that's where catteries come in handy.
Many owners use trusted catteries to take care of their cherished kitties while they're away. But how do you go about choosing the right cattery for your feline? Let's find out.
Along with travel insurance you'll also need to make sure your insurance for cats is up to date before setting off on your break. There's nothing worse than your cat getting ill or injured while you are away. Purely Pets can help you find the right cover so you know your pet is protected.
What are catteries?
A boarding cattery is a commercial business that will temporarily take care of your cat or cats on their premises when you are away.
There are a vast number of catteries throughout the length and breadth of the UK and you'll be sure to find one near you. However, it's vitally important you find a reputable, licensed cattery with knowledgeable, caring staff and good, clean, comfortable facilities.
Your cat relies on you for the very best care available, whether you're around or not. After all, from kittens to elderly cats that's why you always have cat insurance in place.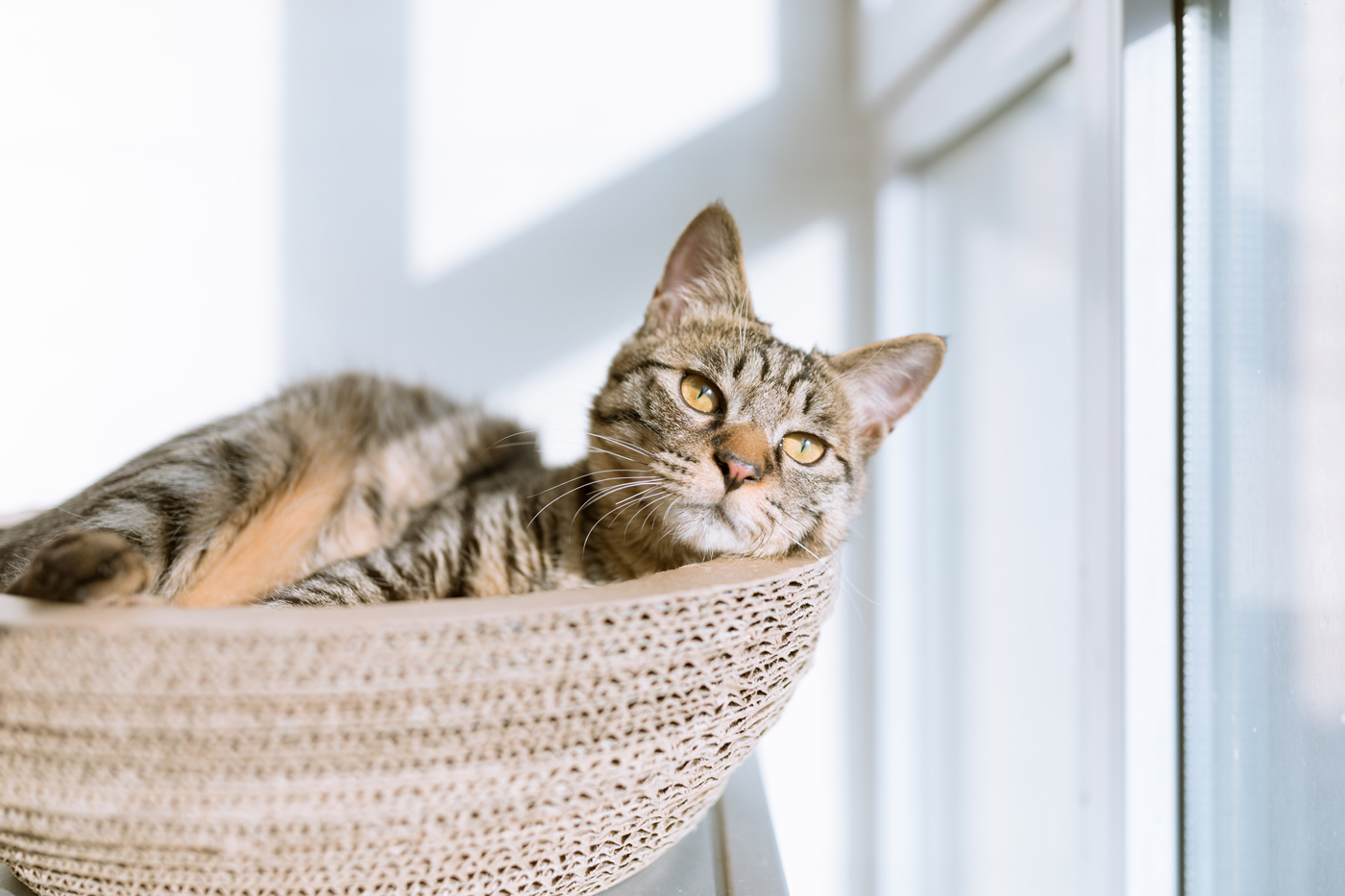 Finding a cattery near you
So, where to start? First, if one of your cat-loving friends can make a personal recommendation for a cattery then that will help speed up your search. However, if not, then the internet is as good a place as any to look.
To begin your online search then visit the British Catteries website or FindPetBoarding.com for a list of catteries in your area.
Searching online is the perfect way to narrow down your list of potential catteries. It means you can have a quick look at the information, pictures and reviews on each cattery before deciding which ones to visit in person.
Doing this means you can potentially save hours of your time. And it puts you in a lot better position to make a considered decision in the best interests of your feline friend.
Remember, if you don't already know the cattery you're thinking of using, then making a personal visit before booking is to be recommended.
What makes a good cattery?
When visiting a cattery, you'll obviously be looking for somewhere clean and well maintained where the cats look warm, happy and relaxed.
You know your cat better than anyone else and will have a good feel for whether you think they'll feel at home or not. Here are just a few things to look out for when visiting a cattery.
When you make initial contact
Are the staff friendly and helpful on the phone? Are they able to answer your questions satisfactorily? Do they show an interest in your cat and ask you plenty of questions? They should at least want to know your cat's breed, age and temperament. If they seem uninterested then take this as a warning sign.

Can they accommodate your cat for your chosen date? There's no point finding the perfect cattery if they are fully booked. Remember, as the Blue Cross warns the best catteries get booked up months in advance. So, don't leave it until the last minute or you might not get the pick of the bunch.

Can they accommodate any special requirements? Does your cat have certain health issues requiring special accommodation or food? Or perhaps they need regular medication? You need to check whether this can be accommodated, and whether there will be an extra charge. It's much better to find out now before making the effort to visit.

Can you visit to view the premises before your cat's stay? While COVID-19 regulations have made this trickier you should still be offered the chance to view the facilities.

Do their reviews seem good? Online reviews are very important nowadays, so be sure to look on Google and Facebook as well as listening to good old-fashioned word of mouth!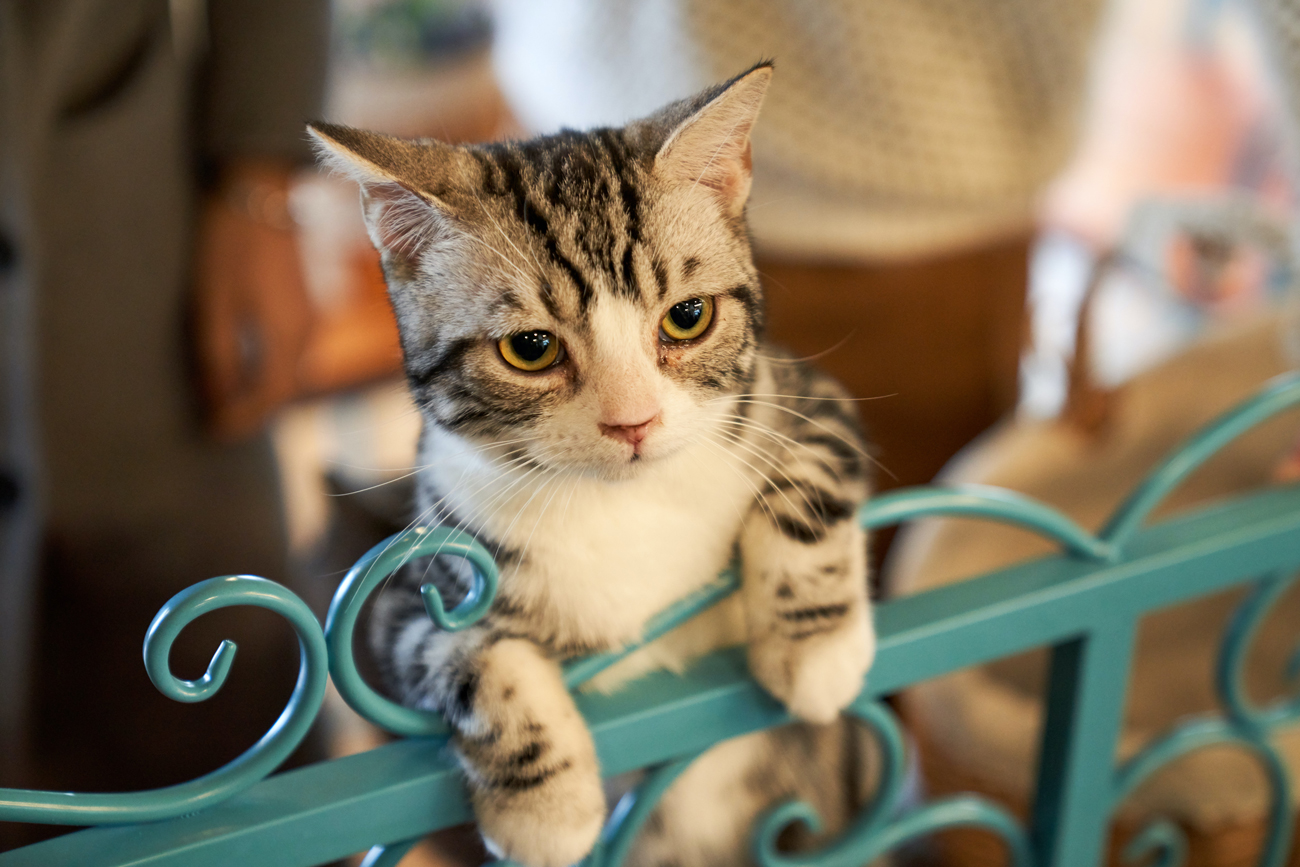 When you make your visit to view the premises
Is there someone who can show you around and answer your questions?

Is the cattery licensed with the local authority? What is its star rating and is it still up to date? A copy should be displayed clearly, both at the facility and on their website. Since 2018, there have been very detailed regulations in place dealing with the care and welfare of animals. Good catteries are indicated by at least a 3-star rating.

Is there a member of staff that's qualified with an OFQUAL regulated Level 3 qualification? The new regulations state that to be a higher standard cattery there must be someone of this level on site during the working day.

What does the facility smell like? Catteries should be thoroughly cleaned at least twice a day, so there shouldn't be any nasty odours present. Are food and water bowls and litter trays all clean, tidy and kept well apart? Are the internal areas well ventilated to prevent condensation and make sure no airborne disease is spread between cats?

What can you hear? How much meowing is heard? Remember your cat will be spending many hours in this environment, does it seem calm and relaxed?

If there are kennels on the same property, listen out to make sure it's far enough away so cats aren't disturbed by barking.

Are the sleeping and exercise areas comfortable and large enough? Regulations state that the sleeping area for one cat should be at least 0.85sqm and the exercise area at least 1.65sqm and 1.8m high. Unless they're from the same household, cats should never share these spaces. Is there space between the pens so cats can't get too close to each other?

What bedding and equipment is on offer? There should be a variety of bed types provided and every cat should have their own bed and bowls, scratching post and other enrichment toys available.

What's the temperature like? The regulations state that temperatures in the sleeping areas should be between 15°C and 26°C. And never below the absolute minimum of 10°C.

Is there plenty of natural or artificial light? If artificial, it must be on for between 10 to 12 hours a day.

How do the cats react to staff? This will tell you a lot about the levels of care and attention on offer. But remember, some cats might be naturally more shy or fearful than others.

Do staff show an interest and interact with the cats? You want someone with a genuine love for cats to take care of yours and put in that extra bit of effort. For example, if your cat needs regular grooming then you'll want someone who cares enough to do a good job.

How often are the cats visited during the day? Cats should be visited at least every four hours during the working day. And even more often if necessary, for the individual health, safety and welfare of each feline. For higher standard sites all cats must be visited at least once during the out-of-hours period.

If your cat is elderly or has other special requirements how are these cats treated? Can you see if special arrangements have been made, including the giving of medicines?

Do staff appear properly trained? For example, staff should have received training in cat welfare, cat handling and behaviour, disease control and first aid for sick animals.

What are the security arrangements like? Is there CCTV and padlocks on doors and gates? Also, are there double doors or a safety corridor to ensure cats can't escape?

Can you bring your own food, cat litter or other comforting items that might have the smell of home on them? Are they happy to adhere to your cat's feeding routine or any special dietary requirements?

What's the insurance cover at the cattery? What are their emergency procedures? While you have cat insurance, they should also have insurance to cover a range of issues.
When coming to board your cat
Is a trial stay available? Giving your cat the opportunity to get used to the new sounds, smells and people before their first long stay is invaluable.

Do they ask to see an up-to-date vet vaccination record for your cat? This is a regulatory requirement to stop the spread of feline diseases.

Do they take down all your relevant information? And make you aware of terms and conditions and what to expect during your cat's stay? Some catteries may even offer to send you pictures and videos while you're away.

Does your cat react positively to staff?

Have you left clear instructions on how and when to administer any medicines, as well as anything you'd like them to know about dietary or behavioural issues?

Does the cattery have your vet's number and have you told your vet your cat will be staying at a cattery? In the event of an emergency, it's important that communications between vet and cattery are as straightforward as possible.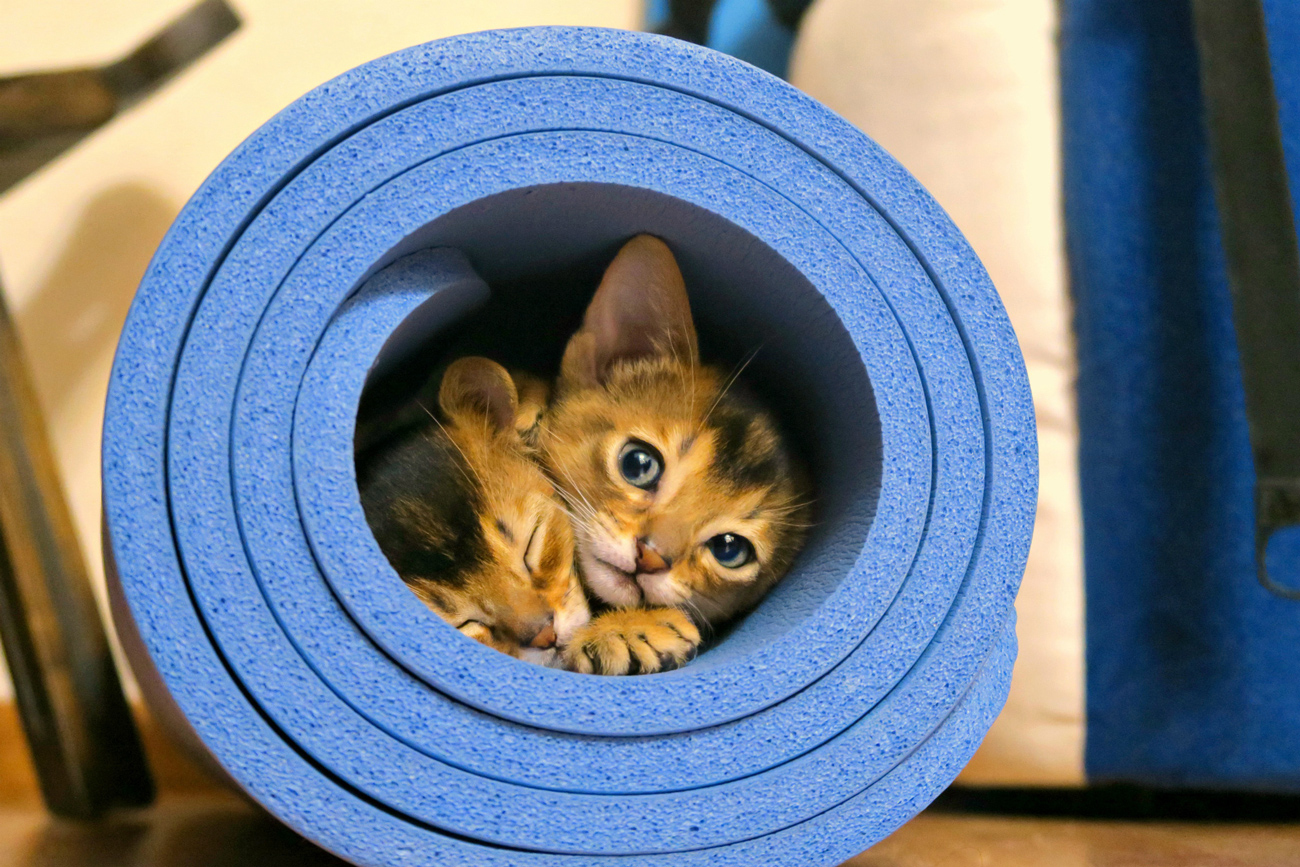 How to prepare your cat for a stay in a cattery
Cats are very attached to their home environment and may become unsettled if they're taken to a cattery. Here are some top tips to help them settle in.
If you're planning to use catteries, get your cat used to them from kittenhood. Older cats may struggle with the change and become more stressed.

Leave your usual pet carrier out near their favourite spot for a few days before travel. They'll become more used to it and won't become so upset when placed inside.

Bring an item of your clothing from home to make them feel more secure in the new environment. Or perhaps some bedding, toys or a scratching post they're familiar with

Cats Protection suggests the use of a synthetic pheromone could reassure your cat and make them feel calm. Speak to your vet about obtaining a recommended brand.

Make doubly sure the cattery knows any specific likes or dislikes of your cat. Or any particular habits to be aware of. For example, do they like a lot of cuddles and attention?

If you have more than one cat are you going to board them together? Give some consideration to how they get on together at home. If they just about 'tolerate' each other at home then it might be better to board them separately.
Cat insurance cover for all eventualities
When we're leaving our precious pets in the care of others, it's particularly important to have the right type of insurance in place to cover any problems.
After all, there's no point in investing so much in terms of time, care and money, if you then leave them unprotected while you're away from home. You're going on holiday to relax, not to worry about what could happen to your pet while you're away!
Responsible owners who take out cat insurance arranged by Purely Pets will get cover for vet fees from £1,000 to £15,000 per year. You can even choose an excess level starting from just £60.
We've designed 15 levels of lifetime cover to give you the freedom to decide what's right for you and your feline friend. Purely Pets' Lifetime Gold products have recently been awarded a 5* Defaqto rating for 2021. So, you know you're in the best of hands!
We also offer a 24-Hour Vet Helpline and an online policy management portal to give you round-the-clock help with your pet and your policy.
Purely Pets can provide you with an online quote for your cat within minutes. We also have a specialist insurance team you can call for a quote or to discuss your options in more detail.
Get a quick quote for cat insurance from Purely Pets today.
Policy benefits, features and discounts offered may very between insurance schemes or cover selected and are subject to underwriting criteria. Information contained within this article is accurate at the time of publishing but may be subject to change.
Helpful Pages
Recent Posts
Pet Insurance Quote
98% claims paid *
Claims paid directly to vet
24/7 vet video consultations
Interest free monthly payments