How to cope with a dog that's afraid of water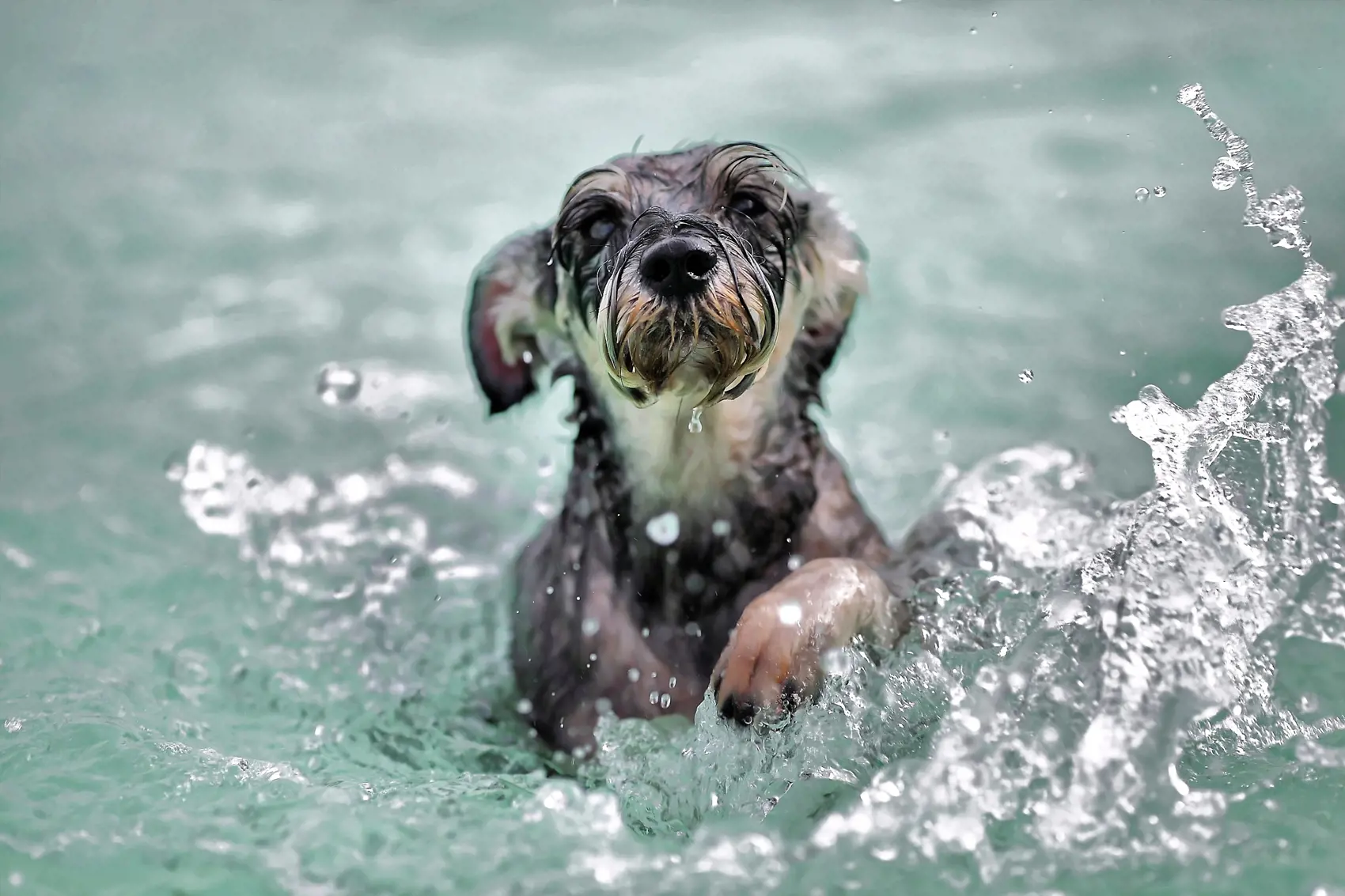 While many pooches love to splash around in water – whether it's a bath, puddle, lake or the sea – there are also a lot of dogs that definitely prefer to keep dry!
In fact, it's not uncommon for hounds to be afraid of water, even those that were initially bred to be water dogs. It can be hard living with a dog that has a fear of water – supposedly simple tasks like hosing them down after a muddy walk can prove to be really tricky.
The great news is that there are many things pet owners can do to help their four-legged, furry friends overcome their fear of water. But before we explore what these are, have you covered your pooch with dog insurance?
As pet lovers and pet insurance specialists, we've designed 15 levels of cover so that you can choose the perfect policy for you and your pooch.
Having adequate dog insurance in place can help to recoup the cost of vets fees if your pet became poorly or injured themselves and needed treatment.
With Purely Pets, you'll benefit from a 24-Hour Vet Helpline as well as a Manage My Policy portal which gives you 24-hour access to your documents and greater flexibility to manage your cover at a time that suits you.
Why might your pooch be afraid of water?
There are a number of reasons why your pooch could be scared of water. If you adopted them from a rehoming centre, they may have had a bad experience with water when they lived with their former owners.
For instance, they might have fallen into the bathtub as a pup and accidentally gulped a whole mouthful of water.
It might also be because your dog is naturally nervous – which may be due to their breed, size or personality, or simply because they've never seen or got close to a body of water bigger than a bathtub!
Speaking of bathtime, if this is usually an unpleasant or stressful experience for your pooch, then they're likely to make similar, negative associations with water of any kind. They might even refuse to head outdoors in the rain.
Whatever the reason is for your pooch not enjoying water, you can help to settle their concerns and come to terms with the fact that water isn't scary! Here are some of our top tips.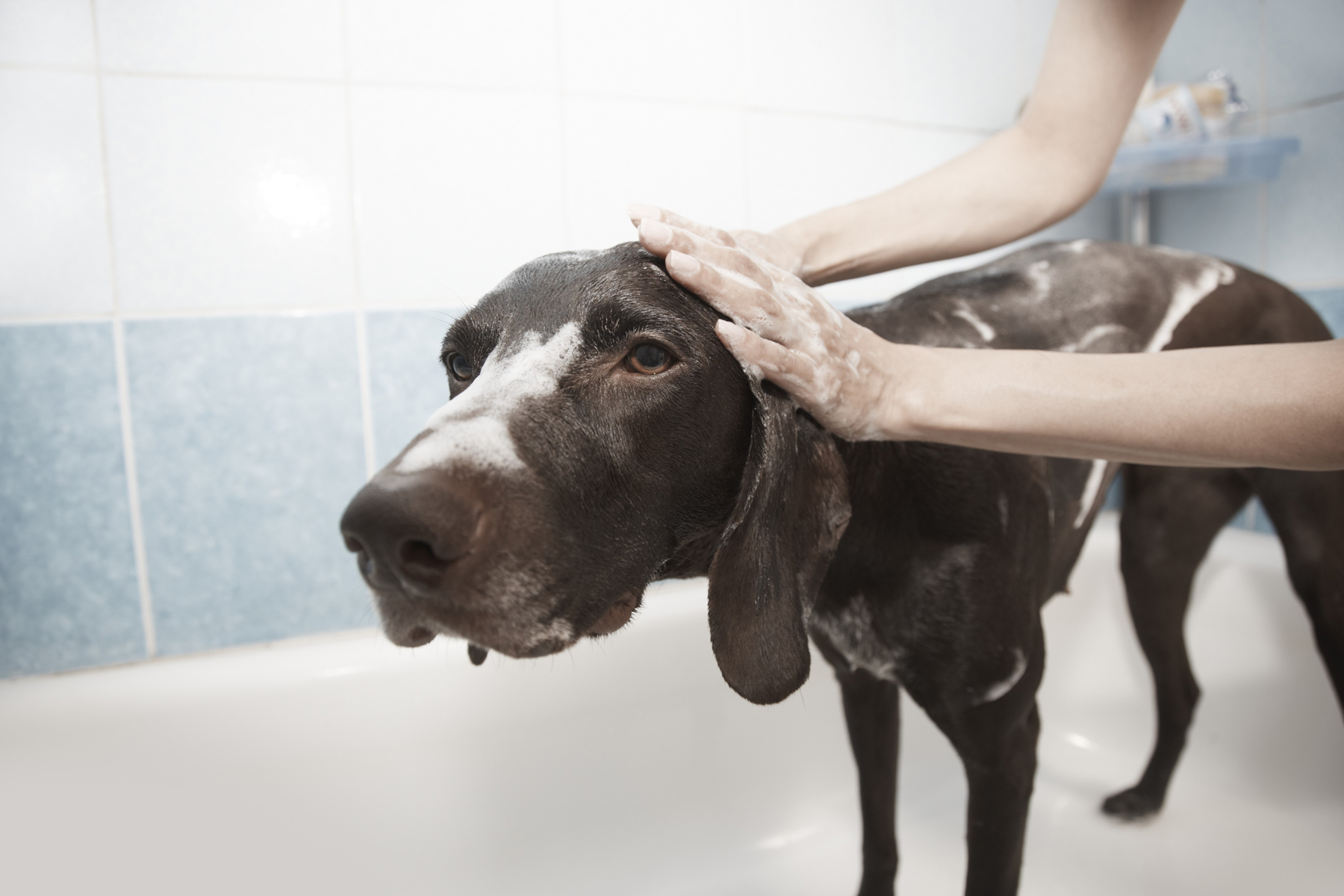 Get them used to water at home
It's best to help your dog get used to water at home first, as this is likely to be the place where they feel the most safe and comfortable. Be patient, as this may take a little time – but once you've built up their confidence at home, then you can go tackle a lake or even the beach!
A Rover blog explains how it's important to go at your dog's pace. This will help to prevent any setbacks and make sure that training sessions are successful. You know your dog – if you sense that they feel really uncomfortable, take it back a step and go from there again. 
What's important is that you make bathtime a pleasant experience. Fill up the tub with warm water so that it isn't a total shock when they get in, then use treats and positive reinforcement when they don't try to frantically leap out!
Make sure you expose your dog to a small amount of water first of all, then gradually build up from there. One handy trick is to buy a paddling pool during summer and part-fill it with water to keep your pooch cool and help them to learn that water can be fun!
Why not have a splash around with them!?
When you're happy that your dog has grown a little more confident with water, now's the time to test their confidence outside of your home. Here are some tips to bear in mind:
Start slow. It's best to begin with water that's still or slow moving – after all, big, crashing waves may spook your pooch and then it could be back to square one! Pick a big puddle or shallow, slow-moving stream.

Use treats. Load your pockets with your dog's favourite treats (the ones you've been using at bathtime, for instance) as this will help to make your big day out a positive experience for them.

Relax, but have fun! Dogs are clever creatures that can easily pick up on how their owners are feeling. If you're calm, this will help your dog to stay calm. But also, don't be afraid to let your hair down a little! If your pooch sees that you're having a great time splashing about in the water, they'll be more inclined to want to join in. Let's call it doggy FOMO!

Buddy up. Dogs learn from other dogs, so invite one of their furry friends along who you know loves water. They'll help to teach your pet that there's nothing to be scared of, and they'll be splashing around together in no time.

Consider a life jacket. Some dogs love life jackets! They can help them to feel safe and build confidence in the water. Do some research to find out which jackets are best for your dog's breed and/or size.
Your dog may not ever be a water lover, but it's really important that you help them to feel confident around and in it. It will make both your lives much easier when it comes to things like bath, post-walk hose downs and even walking in the rain!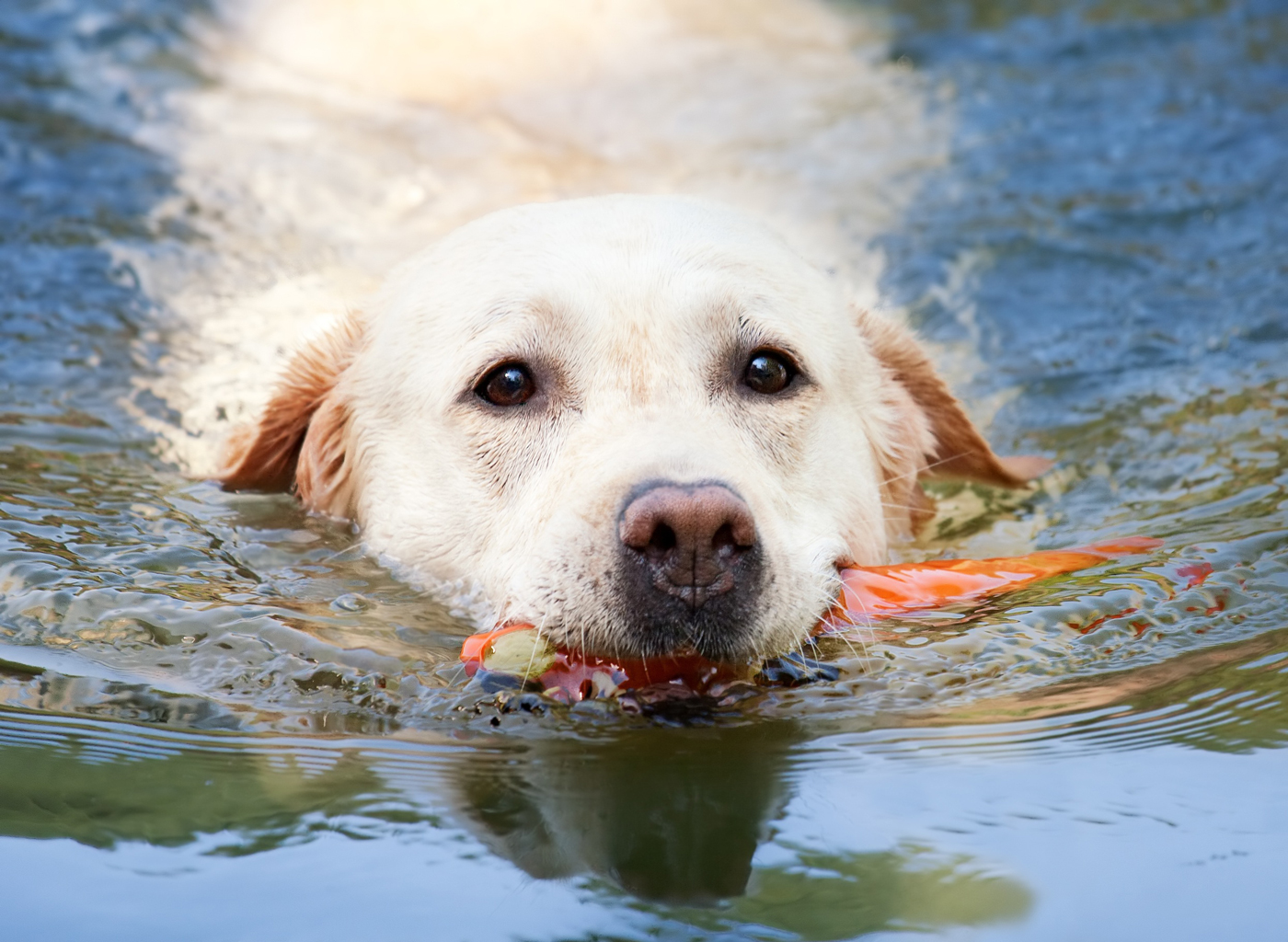 Dog insurance from Purely Pets
Remember, it's important that your pooch is protected when they're having fun splashing around! Purely Pets can provide you with cover against life's little mishaps with dog insurance, and we offer multi-pet policies for cats and dogs so that you can keep all of your pet insurance in one place.
Our lifetime cover options can provide vets fees from £1,000 to £15,000, with excess starting from just £60. Get a quote!
Helpful Pages
Recent Posts
Pet Insurance Quote
98% claims paid *
Claims paid directly to vet
24/7 vet video consultations
Interest free monthly payments