How to settle your dog into boarding kennels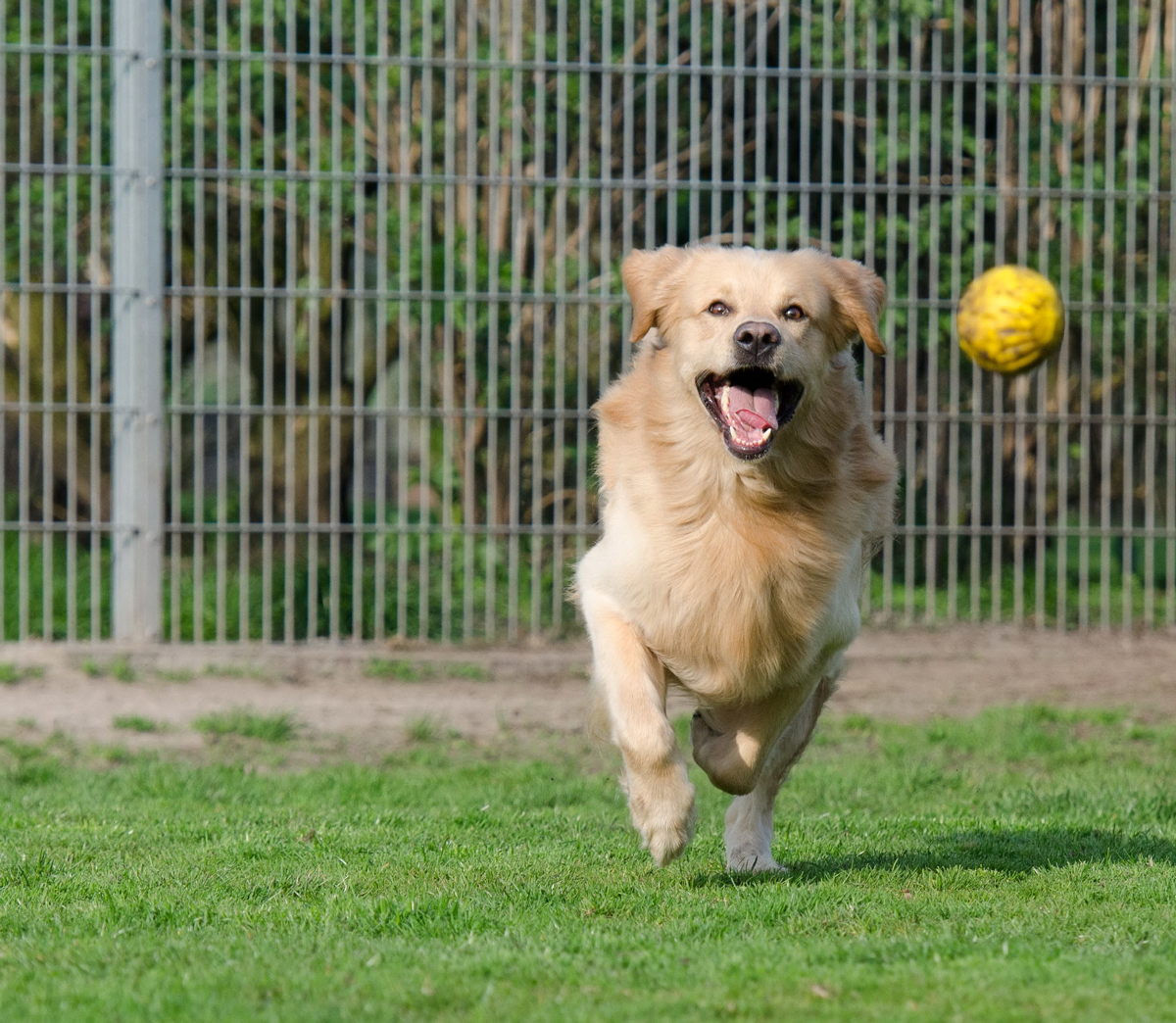 Deciding to put your pooch into boarding kennels can be a stressful time – for you as much as your dog. You can't be completely sure that they will settle into their new surroundings, especially if they are prone to separation anxiety.
However, there are certain steps you can take which will increase the chances of your dog taking to their temporary home. If they're happy, you're happy, at the end of the day.
In this article, we'll highlight some important pre-boarding tasks and we'll discover the maximum time you should leave your dog in kennels. With a bit of luck, when you return to pick up your pooch, the kennel staff will report that your pup took to boarding like a duck to water!
As your pup may more than likely encounter other dogs at the kennels, it's best to make sure they're covered with dog insurance before their stay.
What are your options?
The first thing you should do is consider whether boarding is the right option for your dog. You have options, even if it sometimes feels like you don't.
Assuming that there's no feasible way of bringing your dog with you – perhaps you're going on a family holiday abroad – here's what else you could do other than packing your pet off to boarding kennels:
Family or friends
Is there anybody that would be willing to look after your four-legged friend while you're away? It can sometimes be embarrassing to ask – but somebody in your network might enjoy being given the opportunity to care for your canine for a few days.
If there is a trusted member of the family or a friend willing to do it while you're away, you'll probably feel a whole lot better about having to leave them behind – especially if they've already spent time with your dog in the past.
To add an extra bit of incentive, you could always invite the person to stay at your house while you're away – perhaps promising them a fridge full or food or something else appealing? It goes without saying that your dog will be happier for being in familiar surroundings.
If your pup will be staying in another house with your family or friends, here are some things to think about:
Will there be another pet present? Will they potentially pose any problems?

Will there be children present in the household and is your dog happy around them?

Do they have a garden? If not, this could mean more regular walks for toilet breaks.

If they have a garden, is it secure so that your dog can't escape?

How similar to home are the surroundings? If your dog is used to the quiet of the countryside, they might find city life an attack on the senses!
Pet sitter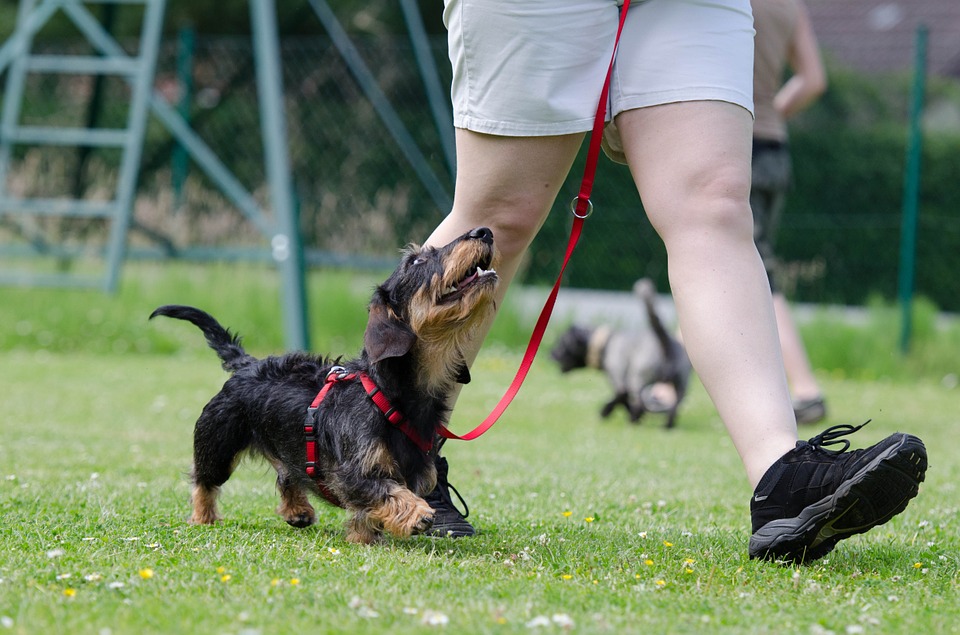 If they aren't any willing friends and family who'll look after your dog, you could seek out a pet sitter instead. Pet sitters will live in your home during the time you're away and care for your pooch for a fee.
Paying for a pet sitter will ensure that your pet remains in their own home so they will be comfortable in their familiar environment. They might not even really notice that you're gone!
If you like the idea of a pet sitter, here's some advice on where to go to find a good one:
Ask your doggy owning friends for recommendations

Arrange for your shortlist of pet sitters to come and meet your dog, allowing you to get a feel for them as a person. 

Ask for evidence of insurance and a DBS check. Pet sitters don't require a licence to work, but you might want to see some training certificates to back up their credentials.

Seek out online reviews and speak to some of their existing clients.
Home boarder
Home boarders are people who accommodate their clients' pets in their own homes. While the surroundings will be new to your dog, it'll be like staying in a hotel for them.
If you like the idea of home boarder, here's some advice on how to find a good one:
Meet a number of different pet boarders – ideally in a neutral location such as a favourite dog walking spot – which will allow you to see how they interact with your dog and vice versa.

Check their home has been dog-proofed – there are no exposed wires, toxic substances are stowed away, and garden fences are secure.

Request for your dog to spend a short trial period at the home boarder's home, allowing them to get used to their new surroundings and meet the people (and pets) they'll be staying with.

Search online for reviews and references.

They are able to show you their licence to home board dogs from the local council (licensing has been a legal requirement for home boarders since October 2018) and other important paperwork like their insurance details and training qualifications.
Boarding kennels
If none of the alternatives will work for whatever reason, then boarding kennels it is! Instead of worrying about how it will work out, focus your efforts on finding a kennel environment that will suit your pup.
Here's some advice on how to find a suitable dog boarding kennel:
Start your search well in advance. Good kennels can quickly fill up during the holiday season.

Ask around for a personal recommendation, and ensure that the kennel is licensed by the local authority.

Drop in without an invitation and see how the kennel operates on a typical day.

During your unannounced visit, check the living area is warm, secure, clean and dry, with space for your dog to comfortable lounge around in.

A good kennel will ask lots of questions about your pet i.e. what is their routine? What are their likes and dislikes? If questions aren't forthcoming, alarm bells should be ringing.

Ask how and where your dog will be exercised? If your pooch has lots of energy to burn off, the answer to this question will be particularly important.

Ask about insurance cover and what the emergency protocols are should your dog need to be seen by a vet during their stay.

Ask about the pet-to-staff ratio.

A good kennel will suggest that you bring your dog along for a visit so they can get used to the environment that they'll be in.

Check the kennel's rating, which is based on their welfare standards. You're looking for a four- or five-star rating here.
Preparing your pet for boarding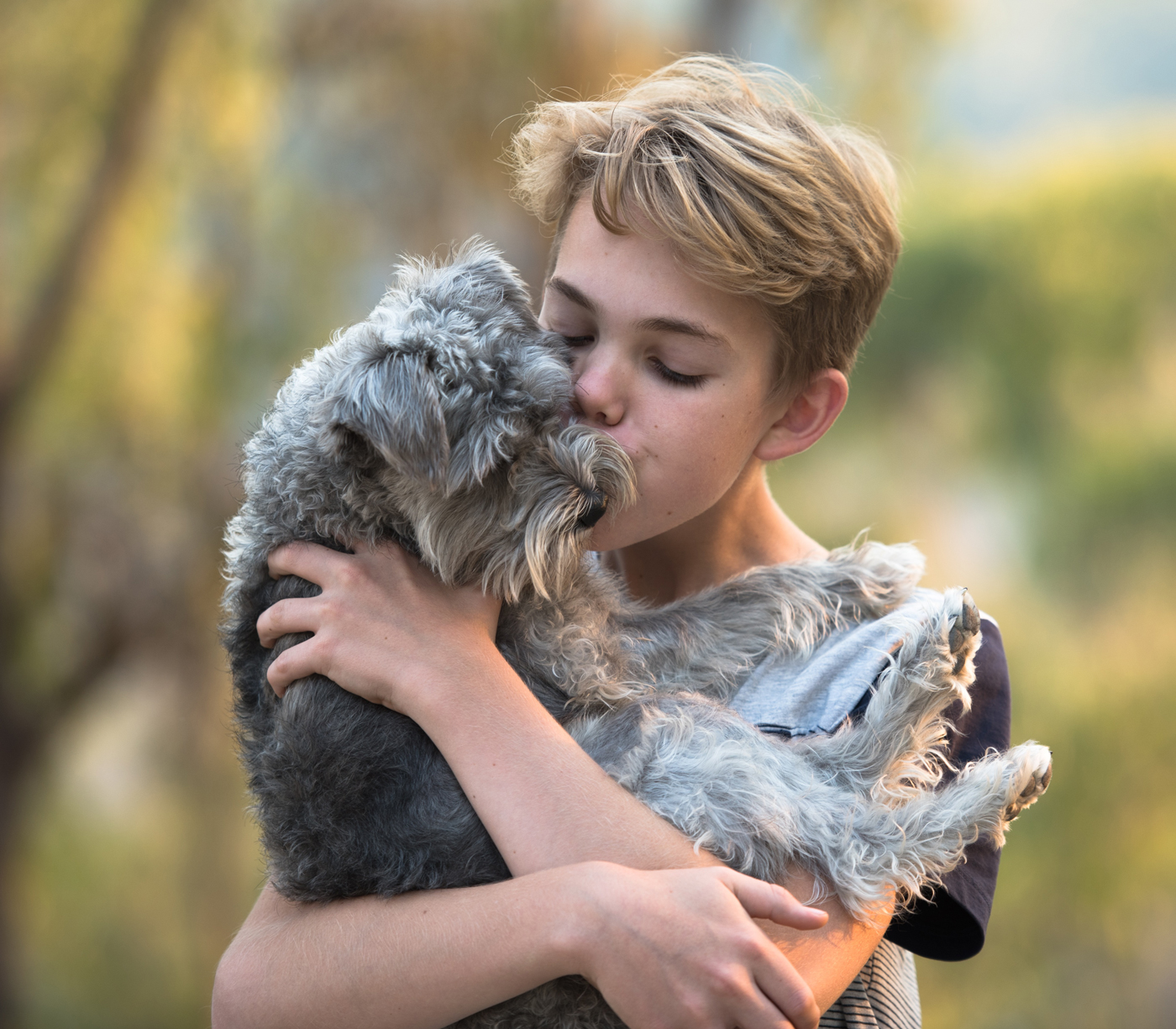 Before your pup goes off to boarding, there are a number of important things to do.
Get your dog vaccinated
First things first, you need to ensure their vaccinations are up to date, especially the Bordetella vaccine, which protects your dog from kennel cough.
Good kennels won't accept your dog unless you can show them that they've been fully vaccinated. It goes without saying that the last thing you want to happen is for your dog to fall ill while you're away.
Nor do you want to be accused of causing some sort of outbreak in the kennels because you've failed to get your dog vaccinated. So, book the vaccinations well in advance of your trip.
Get your insurance in order
The next thing to do is to review your pet's dog insurance cover cover, checking that they'll be covered for their stay in the boarding kennels. If you're unsure, speak to your insurer who will be able to advise you.
Unfortunately, the chances of your dog becoming ill or injured are higher when they're in kennels, compared to being at home. That's because they're out of their comfort zone, amongst other dogs and not under the watchful eye of you, their loving owner.
That's not say they will pick up an illness or an injury – but you need to guard against any costly implications if they do.
Start compiling a list
Put a list together of anything that the kennels should know about your dog. For example, if your dog has allergies and is taking special medication, make sure you write down how it needs to be administered and so on.
If your dog has any special dietary requirements, make sure these are made known to boarding staff, too. A change in diet can make your pet poorly or cause them to stop eating, so supplying food for the staff is another way to keep your dog's stay uninterrupted.
List anything and everything. If your dog is having trouble settling, staff could refer to the list and try a few things that might bring them out of themselves. By thinking about the list in advance, you'll ensure that nothing is missed off.
Pack them a suitcase
Try to make the transition into kennels as comfortable as possible for your dog by packing them a suitcase of some familiar and reassuring items from home. Their bed, bowls and favourite chew toys can all help your pooch to settle into the new environment by providing a sense of reassurance and continuity for them.
What if your dog has separation anxiety?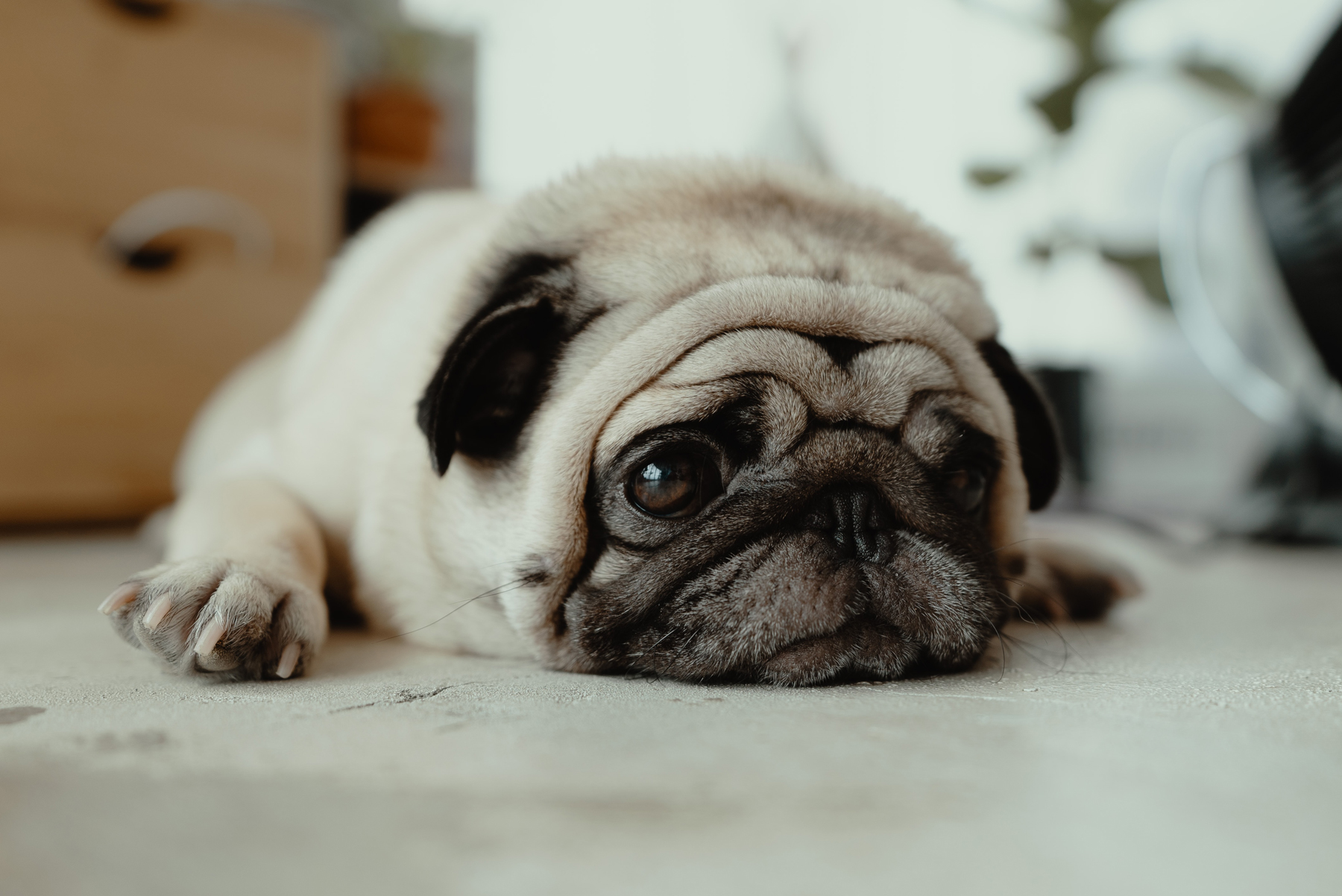 If your dog is prone to separation anxiety  when left alone or when you're not around, you'll need to put in the hard work before you check them into boarding kennels.
By taking proactive steps to work on the root of the problem over time, it can go some way to ensuring the kennel experience isn't too overwhelming for your four-legged friend when the time comes. But don't expect results overnight.
When boarding your dog in kennels, you should highlight any issues that they have to staff. Even if you've come a long way in your training, you should still make it known to staff that your dog has suffered with separation anxiety in the past. It would be a good idea to describe to them some of the techniques which have proved successful during your training, in case your dog should need reminding when they get to the kennels. 
Spend some time talking in depth to staff about the issue your dog might have, how it manifests and ways in which it can be made easier for them. Seek some reassurance from the kennel staff about how they've dealt with similar issues in other canines.
Saying goodbye to your dog
When it comes to saying goodbye to your dog, it's all about playing it cool. Don't make a big fuss of them or show any signs of your own anxiety as your pup can pick up on this and realise that something is 'wrong' or different to the norm. Talk to your dog in the same manner as you would if you were popping out to the shops.
In terms of how long they're in kennels for, you might not have a great deal of choice. However, if you can, ensure their stay is no longer than a week, especially if this is their first time away from you. Anything longer than that could cause issues during their stay, or make it harder next time.
In an ideal world, you'll gradually build up the time that your dog spends in kennels – starting from just a couple of nights away. This will teach them that, while you're going away, you always come back, so they have nothing to worry about.
Dog insurance from Purely Pets
The risks to your dog increase if they have to stay in kennels, so it pays to be prepared.
Pet insurance from Purely Pets gives you protection from the financial burden of dealing with unexpected vet bills or any treatments your dog may need after their stay.
Other benefits from taking out a policy with a dog insurance specialist like us include:
24-Hour Vet Helpline

Online policy management portal

Cover for vet fees from £1,000-£15,000
Did you know that Purely Pets has been voted Best Pet Insurance Provider 2019? Talk to the team to find out more and get a quick quote today.
Helpful Pages
Recent Posts
Pet Insurance Quote
98% claims paid *
Claims paid directly to vet
24/7 vet video consultations
Interest free monthly payments