New research aims to advance preventive pet healthcare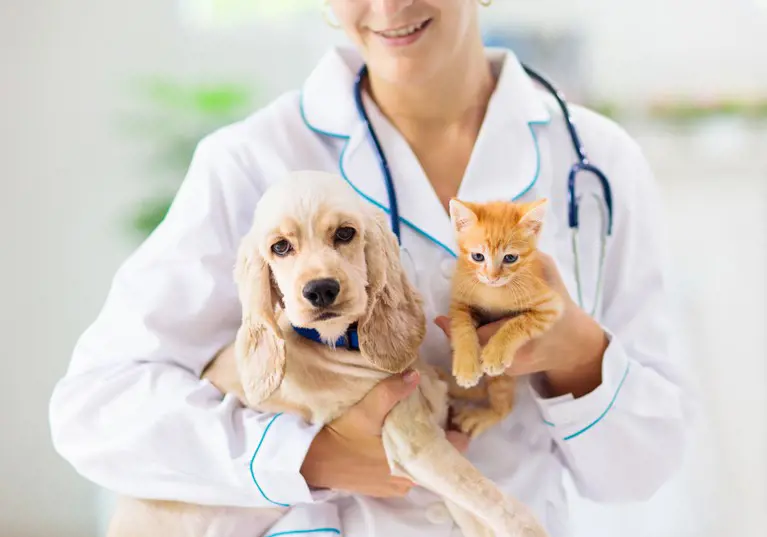 Researchers are planning to harness the power of AI and big data to investigate new ways to prevent and predict conditions affecting pets' health.
Waltham Petcare Science Institute, the science centre for Mars Petcare, has announced partnerships with microbiome specialist Diversigen and biological discovery company Synomics to look at how the pet microbiome impacts cat and dog health, as well as new methods to predict a dog's risk of developing disease.
As part of the Mars Petcare Biobank project, Diversigen will sequence microbiome samples from cats and dogs of all breeds and breed makeups. By using those results in conjunction with other data, scientists hope to generate new insights about what healthy cat and dog microbiomes look like over time and investigate the influence of diet and the gastrointestinal microbiome on health and disease.
"We believe this type of research will ultimately play an important part in scientific discovery aimed at improving pet health," said Darren Logan, head of research at Waltham.
Synomics will analyse anonymised datasets compiled by Mars Petcare, in order to develop scoring models to predict an individual dog's risk of developing a variety of common diseases. This is expected to enable owners to monitor and manage conditions that their dog is predisposed to.
"Similar to humans, pets suffer from many chronic conditions such as diabetes, kidney disease and arthritis that affect their wellbeing on a daily basis," said Rebecca Chodroff Foran PhD, from Mars Petcare.
"Early understanding of an individual animal's risk may enable proactive monitoring by veterinary professionals as well as supporting pet owners with decisions on diet, lifestyle and management."
With pet insurance from Purely Pets you can give your four-legged friend the right treatment, at the right time, at the vet of your choice, without worrying about costs. Choose from 15 levels of Lifetime cover, offering ongoing protection for illness and injuries.
Helpful Pages
Recent Posts
Pet Insurance Quote
98% claims paid *
Claims paid directly to vet
24/7 vet video consultations
Interest free monthly payments