Pets 'boost morale' for owners working from home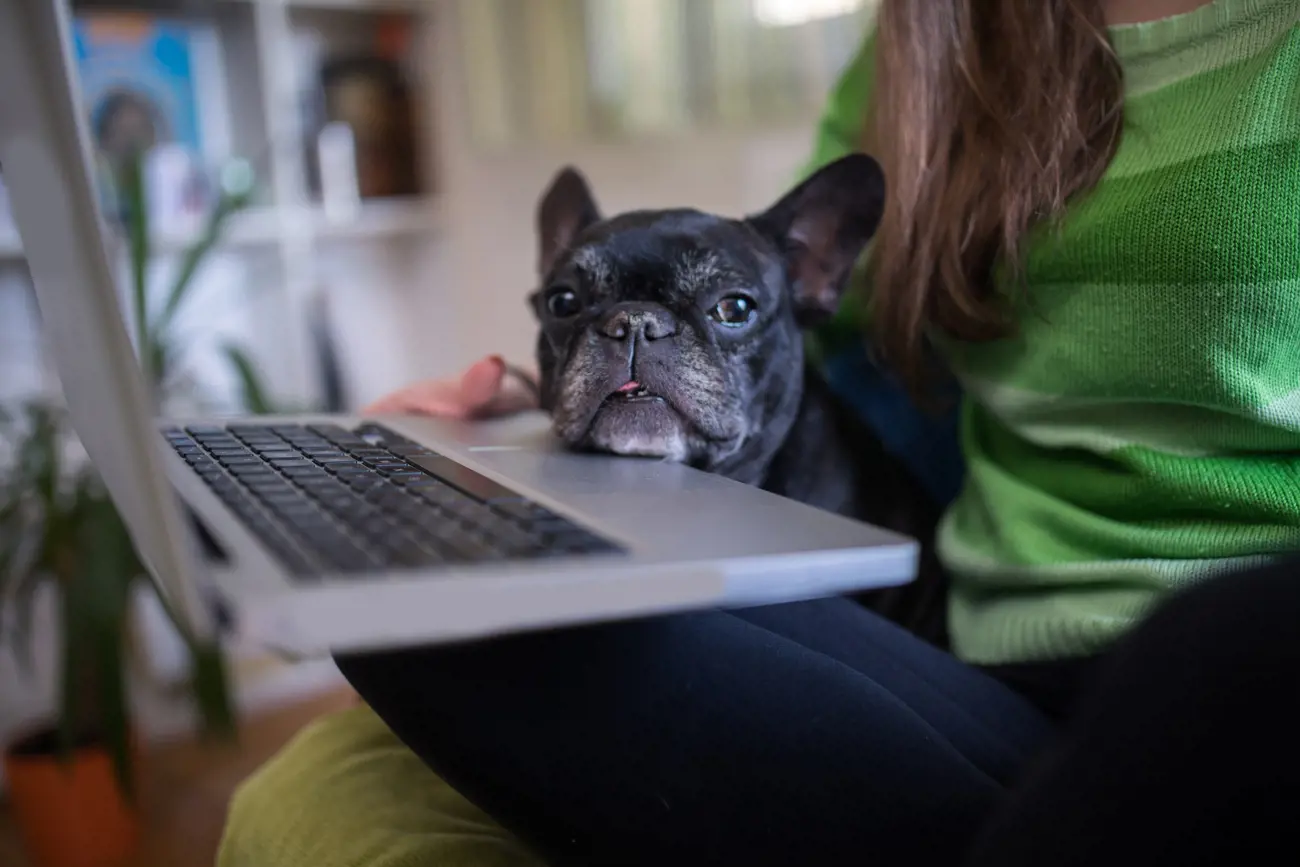 Pets have become crucial colleagues for their owners as they work from home during the coronavirus lockdown, according to a new study by animal charity Battersea.
While cats and dogs may spend much of their day snoozing on the sofa or demanding treats, they have played a vital role in boosting morale and motivation and reducing stress and anxiety.
In the survey of 2,000 cat and dog owners, almost four in 10 said that having a pet with them during lockdown had helped them maintain a regular routine.
More than half (58%) reported that having a pet with them while they work has helped boost their productivity and motivation.
Meanwhile, 60% revealed it has helped them get out of bed in the morning and 43% said their pet has reduced their anxiety.
"We know there's evidence that owning a pet is good for mental health and tackling stress — and this is clearly really important at such a challenging time," commented Ali Taylor, head of canine behaviour at Battersea.
"We've heard so many amazing stories about how Battersea dogs and cats are now rescuing their owners — helping them feel less overwhelmed, distracting them from the news agenda and providing much-needed cuddles."
Pets have even taken the place of absent workmates, with one fifth (20%) of owners admitting that they have shared lunch with their dog.
One in 10 have moaned about a colleague to their furry friend, 12% have complained about their workload and 13% have chatted about their work life in general.
Less positively (at least when it comes to getting your work done!), 29% of respondents admitted they have been distracted by their pet — and two thirds have taken cheeky breaks to play with their cat or dog when they should be working.
More than half, however, said they have become better connected with their pets and now understand their personality better. And for more than three quarters of dog owners, walking their dog has been the highlight of their day.
Protect against the cost of unexpected vet bills with pet insurance from Purely Pets. We offer a range of lifetime policies, a 24-hour Vet Helpline and an online policy management portal giving you the flexibility to manage your policy at a time that suits you.
Helpful Pages
Recent Posts
Pet Insurance Quote
98% claims paid *
Claims paid directly to vet
24/7 vet video consultations
Interest free monthly payments