Pugs 'must keep off the pounds'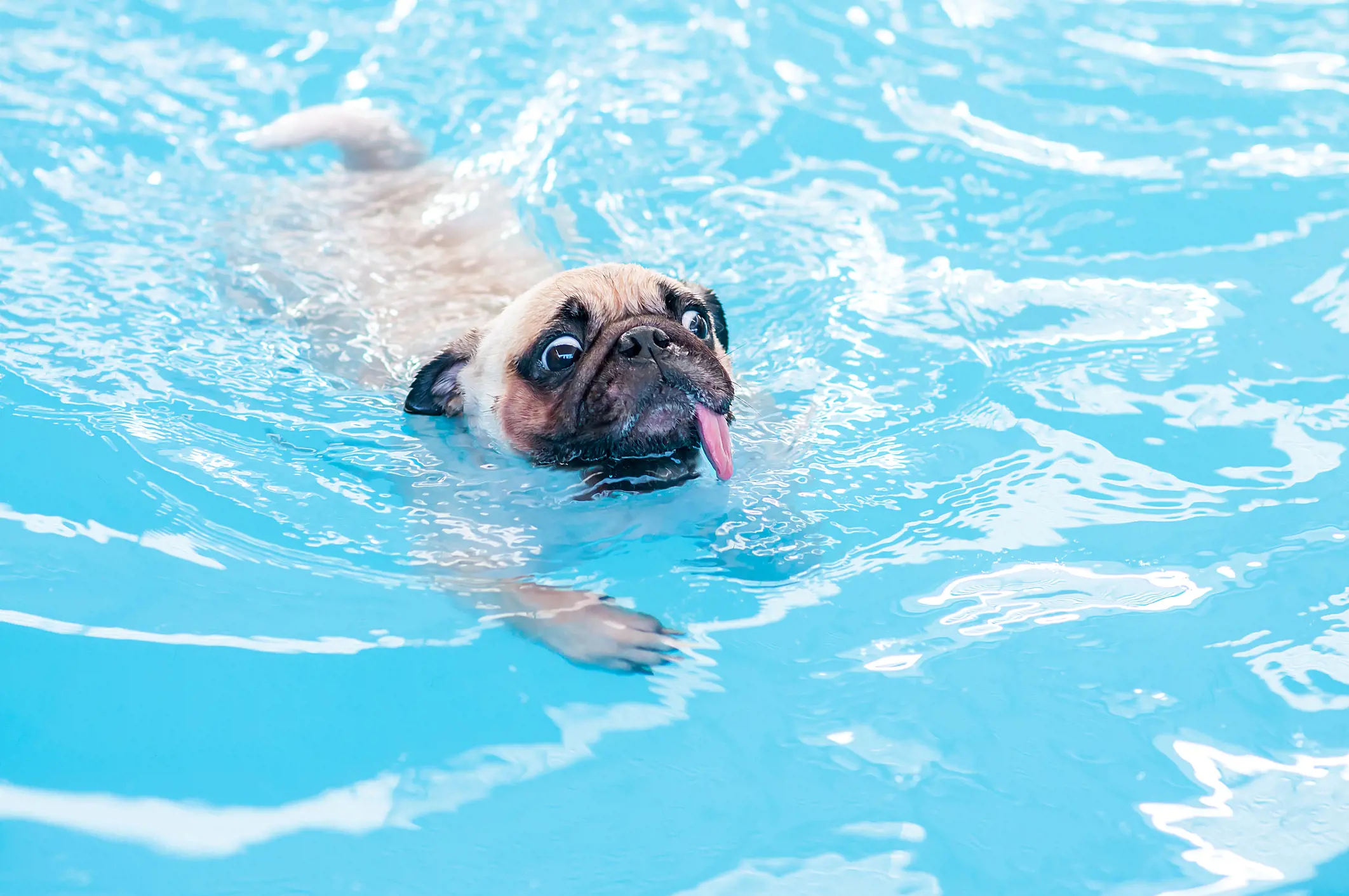 Vets and welfare organisations are urging Pug owners to make sure their pet is well-exercised and isn't overweight.
It comes after research from the Royal Veterinary College (RVC) indicated that out of all dog breeds, Pugs are at the highest risk of obesity. Being obese puts your dog at risk of serious health conditions including arthritis, breathing problems, heart disease, diabetes and certain types of cancer, and is likely to reduce how long they live.
Obesity is by far the most commonly diagnosed disorder in Pugs. Almost one in five (17%) are formally diagnosed with obesity each year, and Pugs are more than three times more likely to be obese, compared to other dogs.
The Brachycephalic Working Group, made up of vets, welfare organisations, universities, the government, breeders and owners, says that owners have a part to play in preventing obesity in flat-faced dogs — especially Pugs due to their higher risk — in order to protect their welfare.
In practical terms, this means managing your dog's diet and providing them with a good amount of exercise. You should also monitor your dog's weight and body shape, so you can adjust their food if they start to gain weight.
"Many individual dogs in several breeds including Pugs have a high impulse to overeat embedded in their genes, but development of obesity in Pugs is not inevitable — it also depends on their access to food," explained Dr Dan O'Neill, who led the RVC research into obesity in Pugs and is chair of the Brachycephalic Working Group. "Pug owners absolutely have the power to improve their dog's health and welfare by keeping them lean and fit."
O'Neill added that the health risks associated with obesity are greater for flat-faced dogs, like Pugs, English Bulldogs and French Bulldogs, as it can exacerbate the severity of issues with breathing that are already common in these dogs.
With dog insurance from Purely Pets you can get access to tailored advice on weight, diet and other issues with unlimited video consultations 24/7 with a qualified vet.
Helpful Pages
Recent Posts
Pet Insurance Quote
98% claims paid *
Claims paid directly to vet
24/7 vet video consultations
Interest free monthly payments