Should cats be microchipped?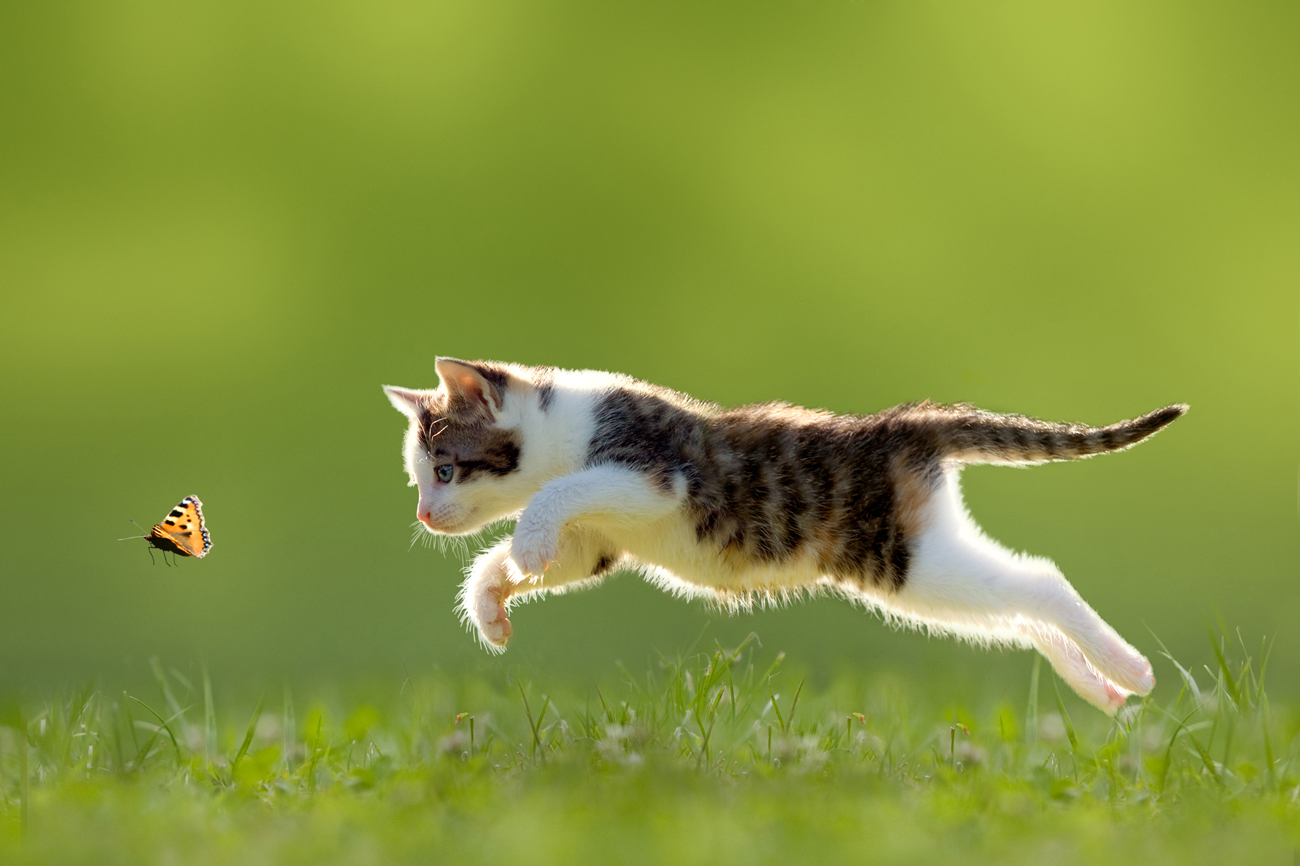 As a nation of animal lovers, we pride ourselves on giving our cats all the love and attention they deserve. But when they get lost or go missing it can be a desperately worrying time for all concerned. From asking around neighbours, putting up posters and sending out alerts on social media, a missing cat puts stress on the whole family.
To give your precious puss the best protection possible even when they are lost or missing, one of the most important things to do is to get them microchipped. This way you'll give them a greater chance of being found and safely returned to you – no matter how far they've wandered.
So, are you wondering whether you should get your cat microchipped or not? If so, we're going to take a look at everything involved in the microchipping process, and answer all the common questions owners have about the procedure.
Along with microchipping, you'll also need to make sure your insurance for your cat is up to date just in case they go missing.
There's nothing worse than worrying about whether your cat has got ill or been injured and you're not there to help! The team at Purely Pets can help you find the right cover so you know your cat is protected.
Why should you microchip your cat?
Whether you've just welcomed an excitable kitten into your home or adopted an older cat, microchipping has to be one of your top priorities.
It really is the safest, most effective and most permanent way to identify cats and get them returned to you if they are lost or stolen.
Microchips are easy to implant and unlike collars and ID tags, they won't come off or put your cat at risk of injury. Indeed, the RSPCA has to regularly warn pet owners about the dangers many collars pose to cats.
In 2020 alone, the RSPCA saw more than 60 cases of cats who had been badly injured by their collars. The cases are truly heartbreaking and the thought of your treasured pet suffering in this way doesn't bear thinking about.
Remember, if you decide to use a collar as well as a microchip, make sure it's a 'quick-release' type to prevent serious accidents and injury.
The British Veterinary Association (BVA) says cat microchipping not only improves animal welfare but also promotes responsible cat ownership. It can provide the following benefits:
Quick return of lost, stray and stolen cats to their owners.

Quick identification when injured cats are found. This means owners are contacted quicker, making it more likely the most appropriate veterinary treatment will be offered and delivered sooner.

Quick and accurate identification of dead cats. Meaning owners are told sooner and are able to make their own funeral arrangements.

Results of any health tests are attributed to the right cat.

Better collection of population data by vets and scientists.

Better tracing and identification of cats in the event of a disease outbreak.

Enforcement of owner responsibilities under the Animal Welfare Act.

Enables the use of top-of-the-range microchip cat feeders or cat flaps. These can support weight management plans and prevent unwanted animals from entering the home and stealing your cat's food.

Easier detection of cat theft.

Easier resolution of ownership disputes.

Easier identification and arrest of owners guilty of animal cruelty.

Reduction of potential for cat show fraud.
Also, if you want to take your cat abroad to an EU country or Northern Ireland then microchipping is now a legal requirement along with appropriate vaccinations and an animal health certificate.
Despite these benefits, many domestic cats are still not microchipped. According to the BVA only half of the cats that vets see in practice are microchipped.
While 84% of vets said the most common reason for being unable to reunite stray cats with owners was because of the lack of owner identification.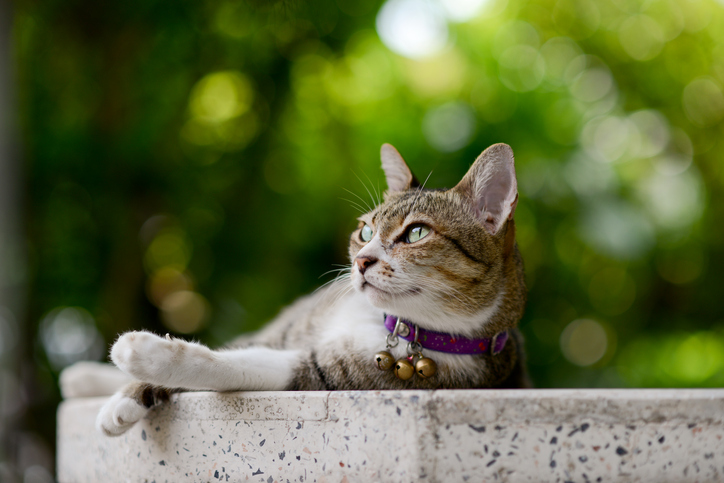 How does microchipping work?
It really is quite a simple and straightforward process usually carried out by a vet, local authority or an animal welfare organisation.
The chip itself is small (slightly smaller than a grain of rice) and is inserted under your cat's skin between their shoulder blades.
Some microchips can detect things such as your cat's body temperature, but most simply carry a unique 15-digit identification code.
Despite some rumours, the chip does not possess satellite technology, so you won't be able to track your wandering cat's whereabouts. Well, not yet anyway!
The chip is simply there so if your lost cat is found, the microchip can be scanned and matched to your contact details. These details are kept on a cat microchip database. If you've kept them up to date then you should soon be reunited!
If you've had your cat microchipped, the person implanting the chip will let you know how to register your details online with the database company. These details will usually include your name, address, phone numbers and details of your cat.
These will be kept securely and only passed to registered premises (such as veterinary practices, dog wardens and rehoming centres) if your pet is scanned and they need to contact you.
Following the procedure, you'll usually be sent microchip registration documents that you'll need to check. If you haven't received anything after a couple of weeks, then check with the organisation that microchipped your cat.
Always keep your registration documents and cat's microchip number safe for future reference.
If you lose your documents, don't worry. Simply take your cat into any vets and they can scan the chip and let you know your microchip number and who to get in touch with. PDSA has a useful list of the companies that register microchips in the UK. These include:
If you've adopted a cat from an animal charity, they'll probably already be microchipped. The charity will usually update the microchip details on your behalf.
An important matter to consider if you're planning to travel in Europe with your cat, is that the company needs to be a member of the European Pet Network.
That way, if your cat gets lost or stolen far from home then you've a chance of being reunited.
Does microchipping hurt?
Implanting a microchip is quick and painless if done by an appropriately trained person. It's really no more painful for your cat than getting a vaccination.
Although it will often be done at the same time as other procedures such as neutering to prevent discomfort.
There's certainly no need for any recovery time from the implantation. Indeed, once inserted your cat will probably never know it's even there.
When should you get your cat microchipped?
While there is no minimum age at which you can have your cat microchipped, depending on their breed and size it's normally done from the age of 10-12 weeks onwards.
Many kittens are microchipped at the same time as being spayed or neutered, when they are already under anaesthesia.
Whenever you decide to do it, it's normally recommended before they go outside for the first time. Just like with vaccinations, your kitten's safety has to be your number one priority.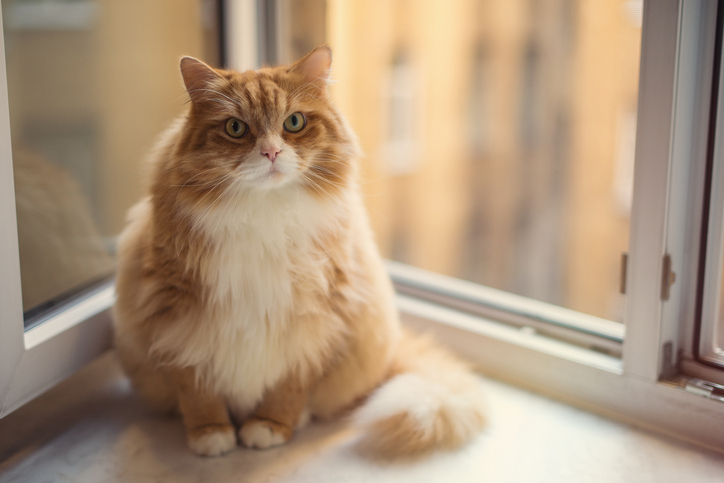 How much does microchipping cost?
Most cat owners can expect to pay around £20 to £30, depending on the age of the cat, where you live and the organisation. Look out for vets, animal rescue or cat charities which might have special offers on to microchip your cat for a reduced rate.
If you're getting your cat from a rescue centre or charity then the cost of microchipping is usually included in any adoption fee.
There's sometimes a fee for amending your contact details on a cat microchip database. This could either be a one-off fee for the lifetime of your cat, or a cost every time you update.
Is it compulsory to microchip your cat?
For responsible cat owners there really is no alternative to getting your cat microchipped. Not all cats are homebodies and many are avid wanderers. If you want to be in with a chance of being reunited, you'll need the safety that only microchipping can bring.
Unfortunately, Cats Protection reports that around two in every three cats brought into them are not microchipped and this costs them many thousands of pounds to remedy. It also costs many hours in trying to locate owners.
Cats Protection and other charities have long lobbied the government for a change in the law to make cat microchipping compulsory – in the same way that it is for dogs. The government is currently seeking views on introducing compulsory cat microchipping in England.
The government is also consulting on three other scanning laws:
Tuk's Law – To require vets to scan cats and dogs for microchips before putting them down.

Fern's Law – To require vets to scan and check microchip registration on cats and dogs when brought in for a first treatment.

Gizmo's Law - To make it mandatory to scan for microchips when a cat or dog is found dead by the road.
What if you move home or change your phone number?
Moving home or changing phone numbers is a fact of life for many of us. Unfortunately, if you don't keep your details up to date then you might lose out on being reunited with your missing pet.
But updating your details doesn't have to be a chore. Here are three easy steps you can take:
Get your cat's microchip number – If you don't have it to hand then contact your vet to see if they have a record. Or simply take your cat to any vet and have them scanned.

Get your cat's microchip brand – Even if you've lost your original paperwork if you've got the microchip number then you should be able to identify the correct company.

Update – Contact the company and update your details.
What could be simpler than that?
If you like to keep things simple, then call Purely Pets to discuss your cat insurance requirements. We've got cover to suit all budgets and needs.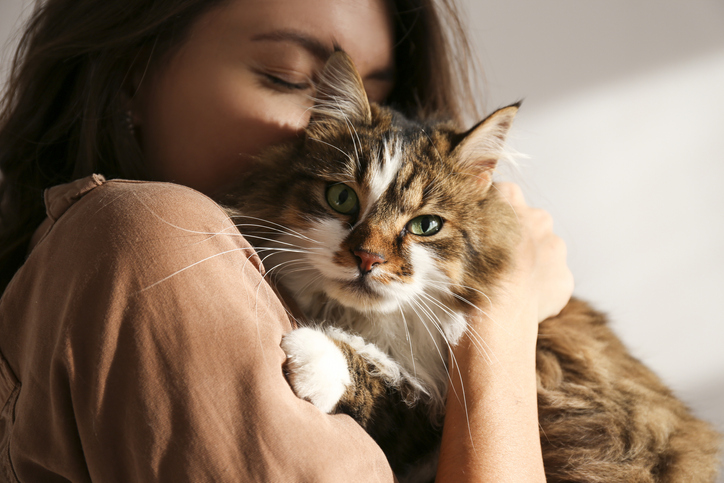 What to do if you've lost your cat
A missing cat is a nerve-wracking experience for any pet lover. So, what can you do if you think your cat has gone missing? Well, there's plenty you can do and we've listed some of the different tips and tricks you can try to find a missing moggy here.
Hopefully if your cat has gone missing and they're already microchipped, then it should only be a matter of time before you are reunited. However, make sure you call the microchip company and check your details are up to date.
That way, if your lost cat is found and taken to a vet or animal welfare organisation, you'll be quickly contacted to arrange a reunion.
Cat insurance cover to keep your wanderer safe from harm
Cats often don't consider our feelings when they wander off for a few hours, or even days! So as well as microchipping it's also vital to have the right type of insurance in place to cover any mishaps when they're 'away'.
Responsible owners who take out cat insurance arranged by Purely Pets will get cover for vet fees from £1,000 to £15,000 per year. You can even choose an excess level starting from just £60.
We've designed an incredible 15 levels of lifetime cover to give you the freedom to decide what's right for you and your furry friend. Indeed, Purely Pets' Lifetime Gold products have recently been awarded a coveted 5* Defaqto rating for 2021.
We also offer a 24-Hour Vet Helpline and an online policy management portal to give you round-the-clock help with your pet and your policy.
We can provide you with an online quote for your cat within minutes. But if you want to discuss your options in more detail then we also have a specialist insurance team you can call for a quote.
Get a quick quote for cat insurance from Purely Pets today.
Policy benefits, features and discounts offered may very between insurance schemes or cover selected and are subject to underwriting criteria. Information contained within this article is accurate at the time of publishing but may be subject to change.
Helpful Pages
Recent Posts
Pet Insurance Quote
98% claims paid *
Claims paid directly to vet
24/7 vet video consultations
Interest free monthly payments