Study raises concerns over health risks faced by Pugs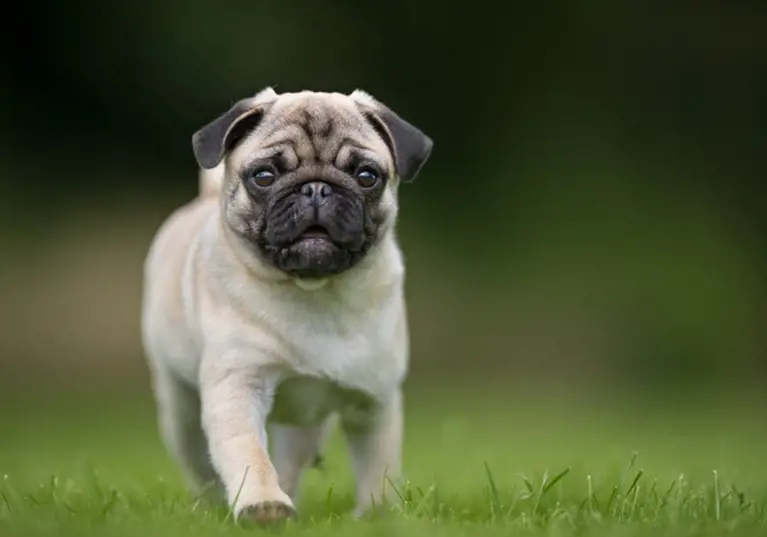 Pugs face such serious health conditions that they can no longer be considered a "typical dog" from a health perspective, a new study suggests.
The research from the Royal Veterinary College (RVC) revealed that the health of Pugs is now substantially different and largely worse than other dogs.
Looking at data on the health of 4,308 Pugs and 21,835 dogs of other breeds, the researchers found that Pugs in the UK are almost twice as likely to experience one or more disorders in a single year compared with other dogs.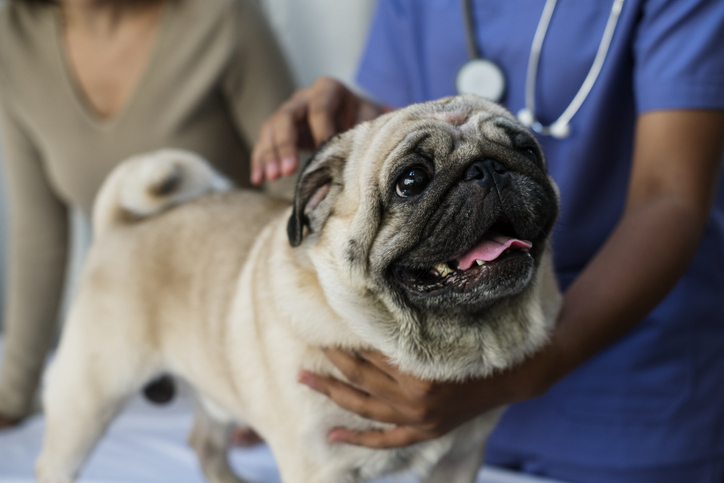 A breathing issue known as brachycephalic obstructive airway syndrome (BOAS) was the disorder with the highest risk in Pugs, with the breed almost 54 times more likely to have the condition. This reflects the common respiratory difficulties experienced by flat-faced (brachycephalic) breeds due to their extremely flat faces.
Pugs were also found to be at higher risk of many other conditions, including narrowed nostrils (x 51.3), eye ulceration (x 13.0), skinfold infections (x 11.0), ear discharge (x 9.6) and allergic skin disorder (x 5.9).
Pugs are often considered to have a very gentle temperament, and this is supported by the study which showed very low levels of aggression in the breed. However, while this may make the Pug a good family pet from a human perspective, owners also need to consider the quality of life that the dog endures, the RVC said.
"Although hugely popular as pets, we now know that that several severe health issues are linked to the extreme body shape of Pugs that many humans find so cute," said Dr Dan O'Neill, Associate Professor in Companion Animal Epidemiology at the RVC and lead author of the paper. "It is time now that we focus on the health of the dog rather than the whims of the owner when we are choosing what type of dog to own."
Protect your four-legged friend with award winning dog insurance from Purely Pets! Our Gold products have been awarded a 5* Defaqto rating for 2022.
Helpful Pages
Recent Posts
Pet Insurance Quote
98% claims paid *
Claims paid directly to vet
24/7 vet video consultations
Interest free monthly payments