Top 17 Bravest Dogs in History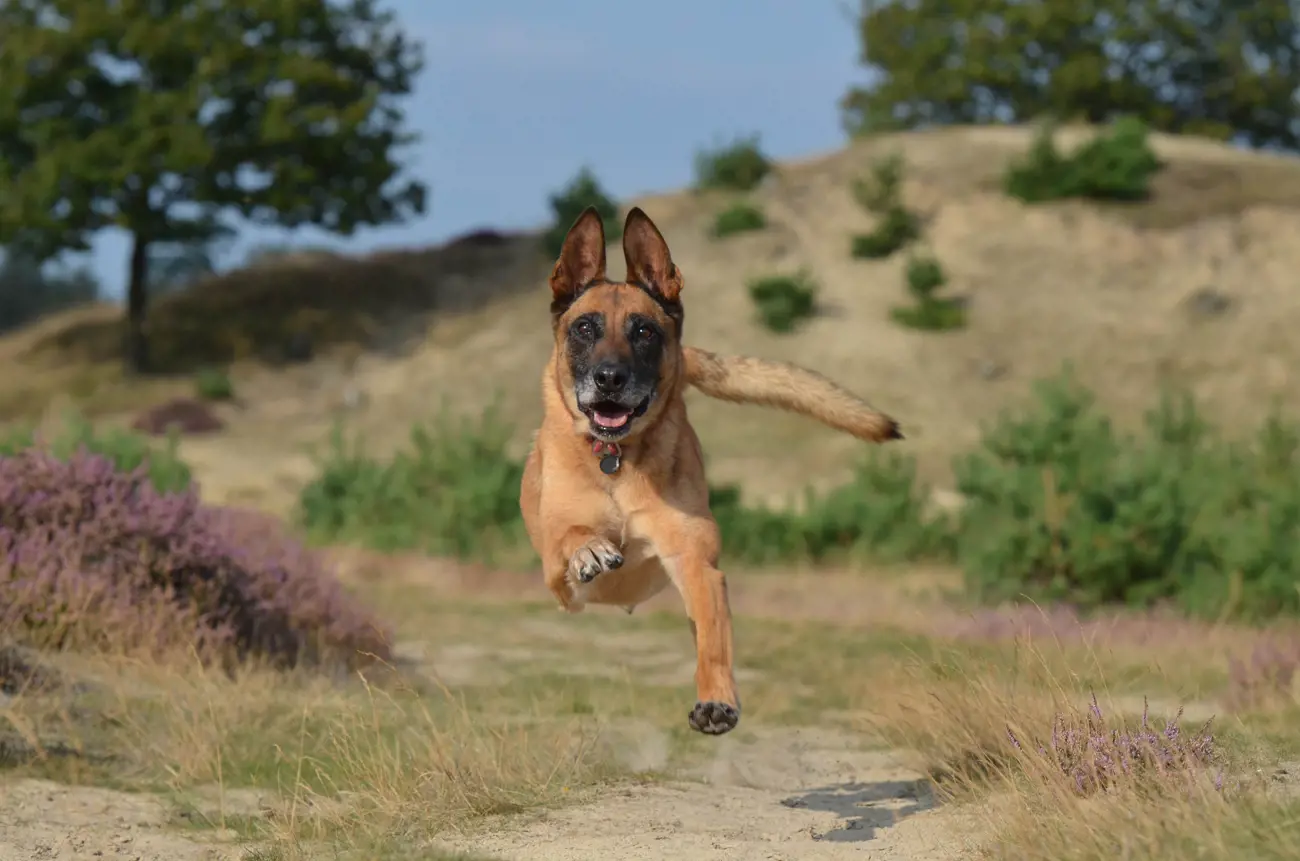 Throughout our long history together our two species have become dependent on each other for many things. While we have provided food and warmth, dogs have shown unquestionable loyalty, unconditional love and ever-lasting friendship. But some have gone beyond their traditional roles of pets and work partners to become heroes in their own right.
Purely Pets has read up on some of the bravest dogs recorded in history. Here we honour their remarkable journeys and incredible feats of endurance, strength and derring-do. Get ready to be amazed!
If you hope your faithful friend could one day perform such a feat then make sure you have insurance for a dog to take care of your little hero.
1. Soter - guard dog of Ancient Greece
Throughout history, dogs have been used to guard against enemies. In the year 456 BC in the ancient Greek city of Corinth, the bravery of a lone guard dog named Soter saved the residents from an attack by Persian invaders.
One night, as everyone was sleeping a group of Persians attempted to seize the city. Having already killed 49 of the 50 guard dogs, the Persians believed their presence would go unnoticed.
Unfortunately for them, Soter escaped and alerted the city's defenders. The Persians were fought off and the city was saved.
In gratitude they built a monument to him and the other dogs, gave him a pension for life and a silver collar which read, "To Soter, defender and saviour of Corinth".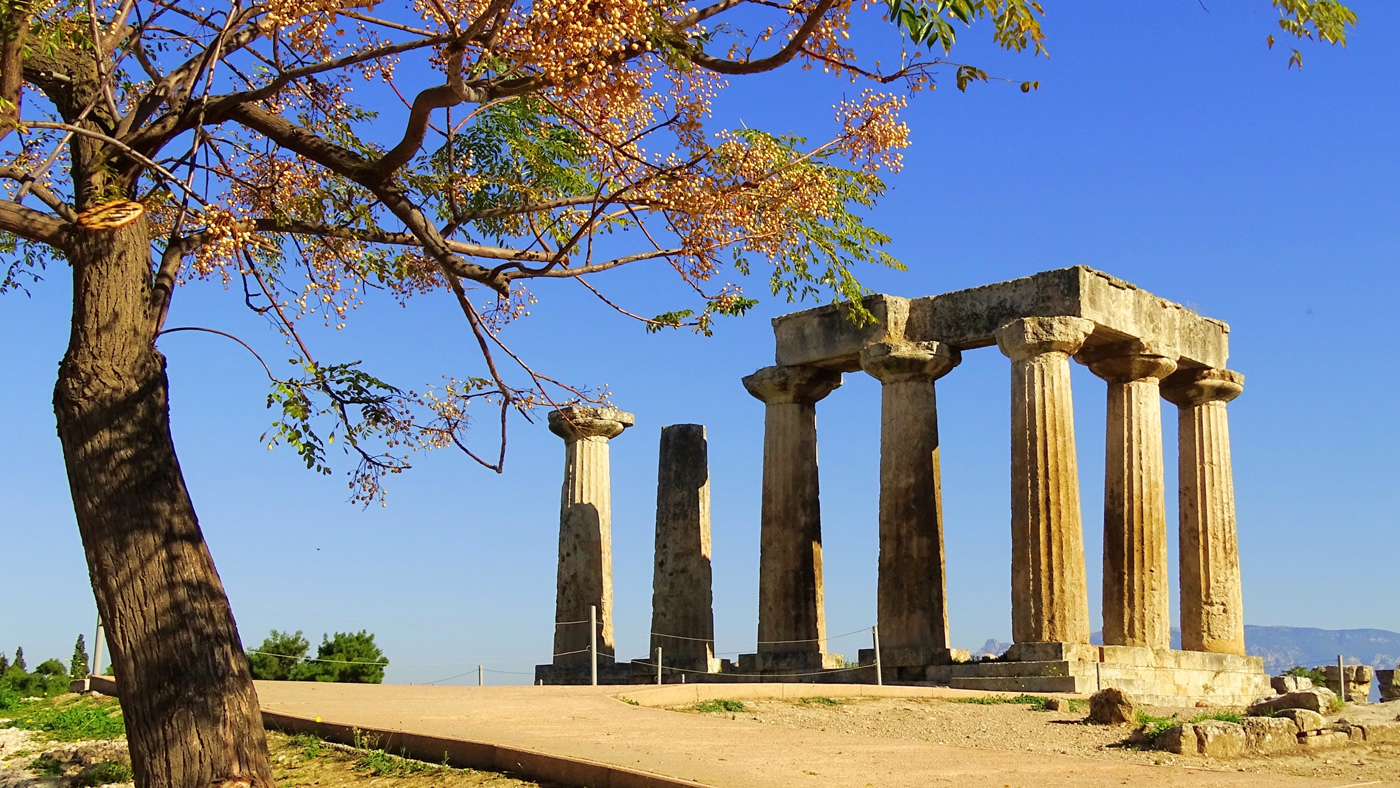 2. Peritas – a conqueror's best friend
As the ruler of one of the largest empires of the ancient world, Alexander the Great was no stranger to dogs – he was gifted over 150 in his lifetime! But the name of one in particular has been passed down as showing particular bravery – that of Peritas.
Ancient writers record that during an attack by the Persian king Darius III, the famous general was charged by an elephant and faced almost certain death. However, Peritas leaped into the fray and fought off the creature. With his life spared, Alexander went on to conquer a huge empire.
On the death of Peritas in battle, his master reportedly named a city in India in his honour.
3. Donnchadh – defender of Scotland
Scottish legend Robert the Bruce owed much to his faithful Bloodhound Donnchadh.
Noticing the dog's strong loyalty to the Scottish hero, Robert's enemies decided to follow him to find his master amidst the chaos of battle. Unfortunately, they hadn't considered what would happen if they attacked Donnchadh's beloved owner!
The dog turned on the assailants and defended Robert. His heroic intervention drove off the attackers and Robert survived to become King of Scotland.
4. Moustache – spy hunter of the French Napoleonic wars
Reported to have played a part in both the French Revolutionary Wars and the Napoleonic Wars, it's difficult to separate fact from fiction in the life of Moustache, a black French poodle.
After joining a French Grenadier regiment, he is reported to have alerted them to a surprise night attack and been present at the Battle of Marengo where he lost an ear.
However, his most famous moment was during the Battle of Austerlitz in 1805. He captured an Austrian spy, recovered the regiment's standard, lost a leg in an artillery blast and received a medal for his efforts. He was eventually killed by a cannonball at the Battle of Badajoz in Spain in 1812.
5. Balto – serum run hero
In the winter of 1925 an epidemic of the contagious and potentially fatal infection Diphtheria raged in Nome, Alaska.
To get a vital life-saving serum from Anchorage to the beleaguered town, several dog sled teams were formed for the 650-mile trek.
Balto, a Siberian husky, led the final team which made their part of the voyage in the dead of night, through snow drifts, severe winds and treacherous weather.
Today a statue of Balto stands in New York's Central Park and is dedicated to all the dogs involved in the serum run.
6. Sergeant Stubby – brave World War I fighter
One of the most heroic dogs in American military history, Sergeant Stubby was a small mixed-breed terrier who came to fame during World War I. He was the official mascot of an American infantry regiment and accompanied them to France.
Soon after arrival his unit was hit with a gas attack, after which he acted as a superb early warning gas alarm for them.
Present through 17 battles over the course of 18 months in France his most famous moment came when he captured and held a German spy until his human comrades could take over!
For this he was awarded a medal and earned a promotion to sergeant. Despite suffering multiple grenade and gas injuries, Sergeant Stubby continued serving until he returned home to the US where he became a mascot for Georgetown University.
7. Laika – tragic first space pioneer
While Yuri Gagarin is remembered as the first man in space, he was actually following in the brave paw prints of Laika, a mixed-breed female terrier.
Laika was a stray plucked from the streets of Moscow before being put on a space mission to make her the first animal to orbit the planet.
However, while the world looked on in awe as the Russian satellite Sputnik 2 containing Laika travelled overhead, this soon turned to anger when they realised there were no plans to bring her back to Earth.
At the time, the Soviet authorities said Laika passed away painlessly in orbit but in 2002 new evidence showed the actual cause of death was panic and overheating. A sad end for a brave little pup.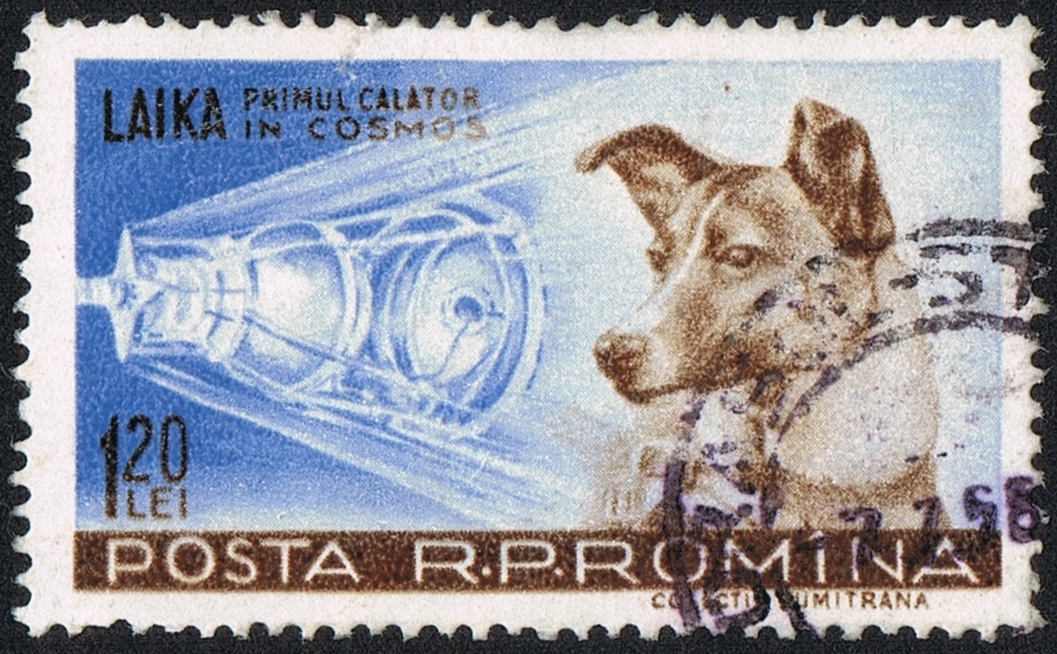 9. Zanjeer – powers of bomb detection saved thousands of lives
Zanjeer was a Labrador Retriever who served as a bomb detection dog with the Mumbai Police in the Indian state of Maharashtra.
In March 1993, a series of bomb blasts tore apart the city, leaving 257 people dead and 713 injured. But for Zanjeer the casualty list would have been much higher.
Working with the bomb squad, the heroic canine detected over 3000kg of explosives, 600 detonators, 249 hand grenades, and more than 6,000 rounds of live ammunition. He also helped avert three more bombs in the days following the blasts.
In recognition of his heroic work throughout his career he was honoured with a full state funeral on his death from cancer in 2000.
10. Mancs – Hungarian earthquake specialist
Male German Shepherd dog Mancs (whose name means "paw") was the most famous rescue dog in Hungary and a member of the country's elite Spider Special Rescue Team. Mancs and the team travelled around the world searching for earthquake survivors trapped deep beneath the rubble.
Mancs took part in several high-profile rescue missions, including the 2001 earthquakes in El Salvador and India. However, he first came to international attention when he helped rescue a 3-year-old girl who had spent 82 hours buried beneath the ruins following the Izmit earthquake of 1999 in Turkey.
A statue of Mancs was erected in downtown Miskolc in 2004, two years before his death from pneumonia.
11. Apollo – 9/11 first responder
German Shepherd Apollo and his handler, Peter Davis, were the first search and rescue dog team to arrive following the terror attacks in New York City in September 2001.
Arriving just 15 minutes after the collapse of the World Trade Centre towers he was nearly killed on the day – narrowly missing being engulfed by flames and crushed by falling debris.
Of the thousands of heroic rescue workers who rushed to the scene on that day, around 300 were dogs. In recognition of his service rescuing people from the towers, Apollo received the Dickin Medal, which is the animal version of the Victoria Cross.
Many of these heroic dogs suffered serious injuries as a result of their efforts on our behalf. Having dog insurance in place for your lucky pup means if they ever find themselves in trouble – whether through injury, loss or theft – there will be someone to help you help them.
How to care for an injured dog in an emergency
It's obviously unlikely any of our dogs will ever find themselves in such situations as these heroic canines. However, accidents can still happen that put your pal's life in danger. Here are some tips on what to do if your dog has a serious accident.
From burns, dog bites, food poisoning and road accidents there are many times you could be faced with a dog emergency. It can be hard not to panic but try to stay calm, assess the situation, give your pet any necessary first aid, and call your vet.
And if you've ever had first aid training for humans, then it can really come in handy for our four-legged friends as well. Indeed it's helpful to remember the acronym: "Dr ABCs" that is often used in first aid.
Danger – Before approaching keep yourself and others around you safe.

Response – Check if the dog responds to their name or touch. Even if you know the dog, be very careful approaching them as an injured dog could be fearful and a danger to you and others.

Airway – Is their airway clear?

Breathing – Are they breathing normally?

Circulation – Do they have a pulse or heartbeat? Are there any signs of severe bleeding?

Send – Send someone to ask for help! Call your vet immediately to tell them the situation and to warn them you'll be bringing in an injured pet. That's why it's always a good idea to have your vet's number stored in your phone.
In an emergency your pet is likely to feel frightened and may behave differently to normal, they may even try to bite you. By keeping your voice as calm as possible and making slow, gentle movements you'll help to reassure them during this frightening time.
The Blue Cross has lots of basic first-aid advice for dog owners. 
If you do need to move your dog when they are injured, this needs to be done really carefully. The PDSA has great advice on this.
If you're a dog insurance policyholder with Purely Pets and you're unsure about anything to do with your pet's health, then don't be afraid to give our 24-Hour V Helpline a call. All calls are answered by registered veterinary nurses with a minimum of three years of practical experience.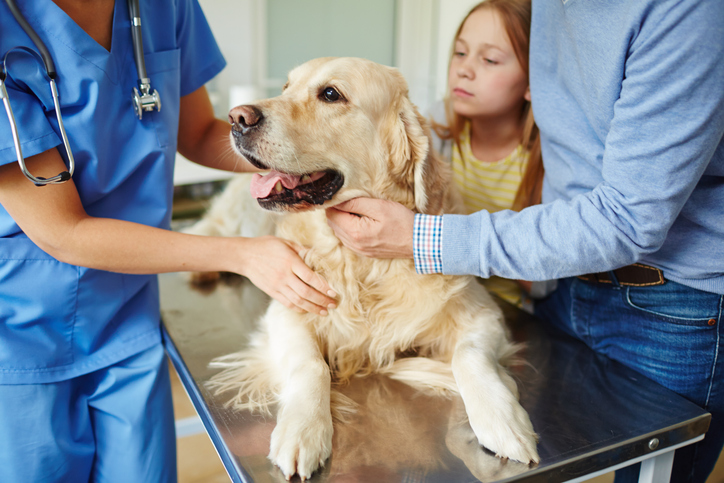 First aid kit for dogs
Owning a first aid kit stocked with items suitable for small injuries to your dog is something every pet owner should have.
Once you have provided first aid, take them to your vet for a check-up immediately. Having dog insurance in place means you'll be able to call your vet as soon as you need to, without worrying about unexpected bills for care.
Your doggy first aid kit should contain:
Bandages

Blunt-ended scissors, preferably curved

Wound wash

Cotton wool

Tweezers

Wound dressing

Surgical sticky tape

Absorbent non-adhesive dressings

Surgical gloves

Foil blanket

Antiseptic wipes

A blanket to use as a stretcher

Elizabethan collar
Dog insurance from Purely Pets
There's a whole world of adventure out there for you and your perfect pooch. However, even if you're not dog sledding or travelling through space, sometimes the unexpected can happen.
Unfortunately veterinary treatment for even minor injuries or illnesses can soon become expensive. Having the right dog insurance in place means you are protecting yourself from this financial worry so you can concentrate on your furry friend's recovery.
To help make this easy and straightforward, we've designed 15 levels of lifetime cover including cover for vets' fees ranging from £1,000 to £15,000.
Our award-winning policies come with access to the 24-Hour Vet Helpline, as well as the online policy management portal so you can manage your cover whenever it suits you.
Finding a policy that will suit your budget and requirements has never been simpler.
Get an insurance quote for dogs insurance from Purely Pets today.
Policy benefits, features and discounts offered may very between insurance schemes or cover selected and are subject to underwriting criteria. Information contained within this article is accurate at the time of publishing but may be subject to change.
Helpful Pages
Recent Posts
Pet Insurance Quote
98% claims paid *
Claims paid directly to vet
24/7 vet video consultations
Interest free monthly payments