Using mindfulness to de-stress with your pet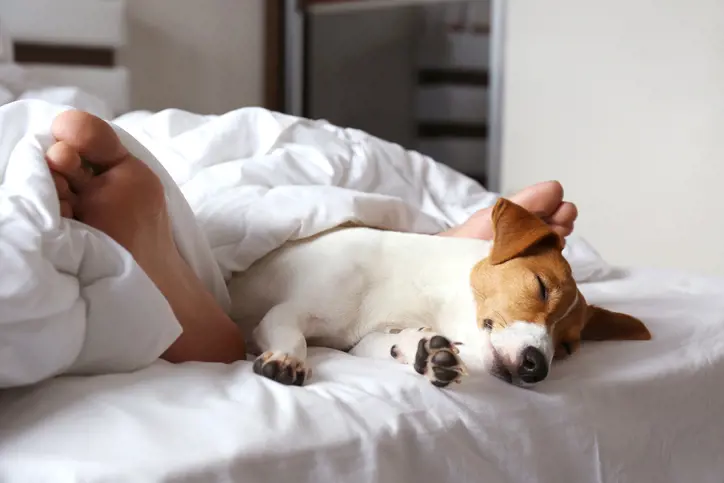 Spending time with our pets is good for us and them — and has been particularly important over the last year.
In fact, a study after the first lockdown in 2020 showed that sharing a home with a pet appeared to act as a buffer against psychological stress.
The University of York and the University of Lincoln found that having a pet was linked to maintaining better mental health and reducing loneliness. More than 90% of those surveyed said their pet helped them cope emotionally with the lockdown, while 96% said their pet helped keep them fit and active.
Spending just 10 minutes interacting with cats and dogs is known to reduce the stress hormone cortisol, so it's worth making time every day for petting and playing with your four-legged friend.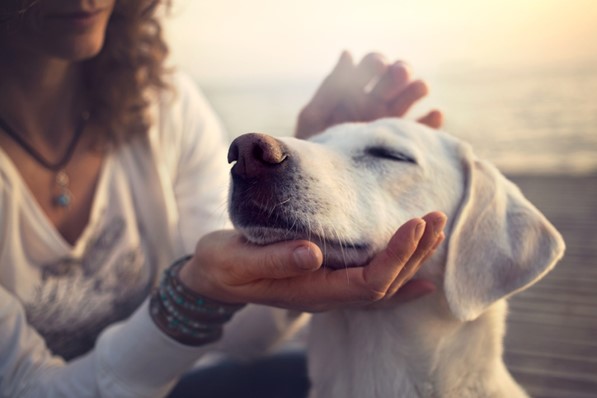 A new online class demonstrates mindfulness techniques to help you get the most out of that time. Created by healthcare charity Nuffield Health, the seven-minute video is available for free on its digital fitness and wellbeing platform Nuffield Health 24/7.
Mindfulness is about increasing our awareness of what is going on inside and outside ourselves, moment by moment — rather than simply reacting on impulse or autopilot.
In the video, emotional wellbeing therapist Sophie Mapp explains how observing your pet, stroking your pet and listening can be used as an 'anchor' for your attention.
"Pets can teach us a lot about mindfulness, ourselves and help remind us of some important lessons to lead happier and more authentic lives," says Brendan Street, emotional wellbeing professional lead at Nuffield Health. "There are proven benefits of mindfulness and also health benefits to having a close bond with animals.
"This class combines both and is great way to spend rewarding time with your pet, and practice focusing your attention. All you need for this is your pet and somewhere comfortable to sit."
At Purely Pets we specialise in pet insurance and have a dedicated team based in the UK who aim to make insuring your pet easy, simple and transparent.
We offer Lifetime cover up to £15,000 and as a policyholder you'll have access to our free 24-hour Vet Helpline for any queries regarding your pet's health.
Helpful Pages
Recent Posts
Pet Insurance Quote
98% claims paid *
Claims paid directly to vet
24/7 vet video consultations
Interest free monthly payments