Vets offer reassurance after pet cat tests positive for coronavirus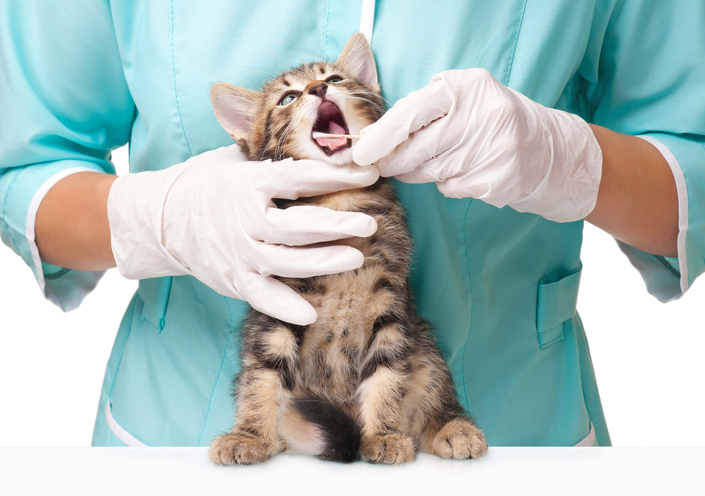 Vets have sought to reassure owners after a pet cat tested positive for Covid-19 in the first such case known in the UK.
A private vet diagnosed the pet with feline herpes, a common respiratory infection in cats, but the sample was also tested for SARS-CoV-2, the strain of coronavirus that is causing the current pandemic. Follow-up tests at the Animal and Plant Health Agency laboratory in Weybridge confirmed that the cat was also infected with this virus.
The cat is believed to have contracted the virus from its owners who had previously tested positive for Covid-19. The cat and its owners have now fully recovered and there was no transmission to other animals or people in the household.
British Veterinary Association (BVA) president Daniella Dos Santos said: "While pet owners may be worried by this news, we'd like to emphasise that there continues to be no evidence that infected pets can pass Covid-19 to their owners.
There have been a tiny number of cases of Covid-19 in domestic animals worldwide and in all cases, it appears likely that the transmission was from infected humans to animals.
"We have been in touch with vets in Government and the local veterinary practice for information and have been informed that the cat only showed mild clinical signs and has since made a full recovery.
"Our advice to pet owners who have Covid-19 or who are self-isolating with symptoms remains to restrict contact with their pets as a precautionary measure and to practise good hygiene, including regular hand washing."
The BVA recommends that owners who are confirmed or suspected to have Covid-19 should keep their cat indoors if possible — but only if the cat is happy to be kept inside the house.
Dos Santos also stressed the importance of good hand hygiene as there is the potential for the virus to be carried on pets' fur in the same way that it can remain on other surfaces, such as tables and door handles.
At Purely Pets, we understand how important your cat is to you and we know that you would want to do the best for them if they were to become ill. That's why we've designed 15 levels of lifetime cover, so you can choose the right policy for your cat.
Cover for vets' fees ranges from £1,000 to £15,000 per year, with an excess starting from as little as £60. We also have a 24hr vet helpline that you can contact at any time to get advice about your cats health.
Contact Purely Pets today to get your cat covered.
Helpful Pages
Recent Posts
Pet Insurance Quote
98% claims paid *
Claims paid directly to vet
24/7 vet video consultations
Interest free monthly payments