Vets warn of disease risks in imported dogs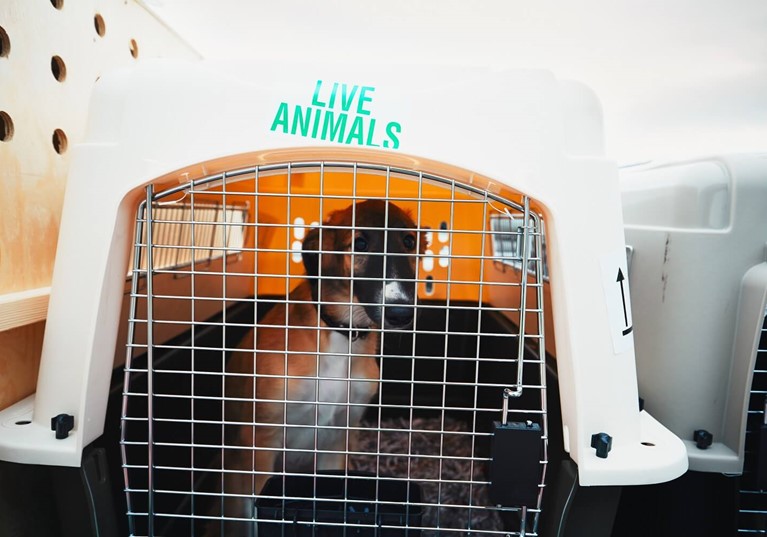 Vets have warned members of the public to be aware of the serious disease risks from importing dogs from abroad, after a positive Brucella canis test in a rescue dog imported from Belarus.
In the UK's first confirmed dog-to-human transmission of the disease, the woman fostering the dog was hospitalised after coming into close contact with it. Sadly, the foster animal and four pet dogs who were exposed to the disease, three of whom also tested positive, all had to be euthanised.
The Brucella canis bacterium causes canine brucellosis, an infectious disease that leads to often painful and chronic illness in dogs, as well as serious health risks to humans and other dogs exposed to them, the British Veterinary Association (BVA) explained.
Symptoms in dogs include reproductive issues, including late miscarriages in females and inflammation of the prostate and testicles in males, as well as spinal problems in chronic cases. Treatment is often unsuccessful, and in many cases vets will recommend euthanasia as being in the best interests of the dog's welfare.
Government data shows a significant increase in confirmed Brucella canis cases in the UK since 2020 among dogs who had been imported, returned from a holiday overseas, or been bred with an imported dog.
The BVA has urged prospective dog owners to protect the health of dogs and humans in the UK by rehoming dogs from within the country instead.
"You can also support organisations in countries abroad to rescue and rehabilitate any stray animals locally," said BVA president Justine Shotton.
"If you already own an imported dog, be vigilant to symptoms of Brucella canis and other exotic diseases and call your local vet for advice on testing and treatment for any underlying conditions."
At Purely Pets we offer 5* Defaqto Rated dog insurance to help protect against unexpected vets bills for accidents, illness or both. Why not get a quote today?
Helpful Pages
Recent Posts
Pet Insurance Quote
98% claims paid *
Claims paid directly to vet
24/7 vet video consultations
Interest free monthly payments