Protect your pup, protect your peace of mind
Bringing a new puppy into your home is an incredibly exciting time. We believe it's never too early to start protecting your pup's health. That's why we offer pet insurance plans that are available to dogs as young as 8 weeks old.
Comprehensive Pet Insurance
As a pet parent, you want to make sure that your precious pup is protected and always cared for, they're more than just a pet- they're a cherished member of your family. That's why we offer comprehensive pet insurance designed to give you and your pet the peace of mind you both deserve.
Pet insurance is the ultimate way to show your pet how much you care. It's the safety net that can help ease the financial burden of expensive vet bills from unexpected accidents or injuries.
When you're insured with Purely Pets, you'll have peace of mind knowing that you can focus on your pet's recovery instead of worrying about the cost of their care. With 24/7 access to unlimited video calls with our vet care provider Joii. It's just one more way we're committed to helping keep your furry friend happy and healthy.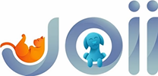 ---
What makes a responsible pet owner?
At Purely Pets we know that protecting your dog goes beyond just having insurance coverage, that's why we have created our ultimate puppy guide filled with helpful tips and resources to help you provide the best possible care for your puppy.
So, whether you're a first-time pet owner or a seasoned pro, get a quote.