Adopting a cat in lockdown: Cats Protection launches hands-free homing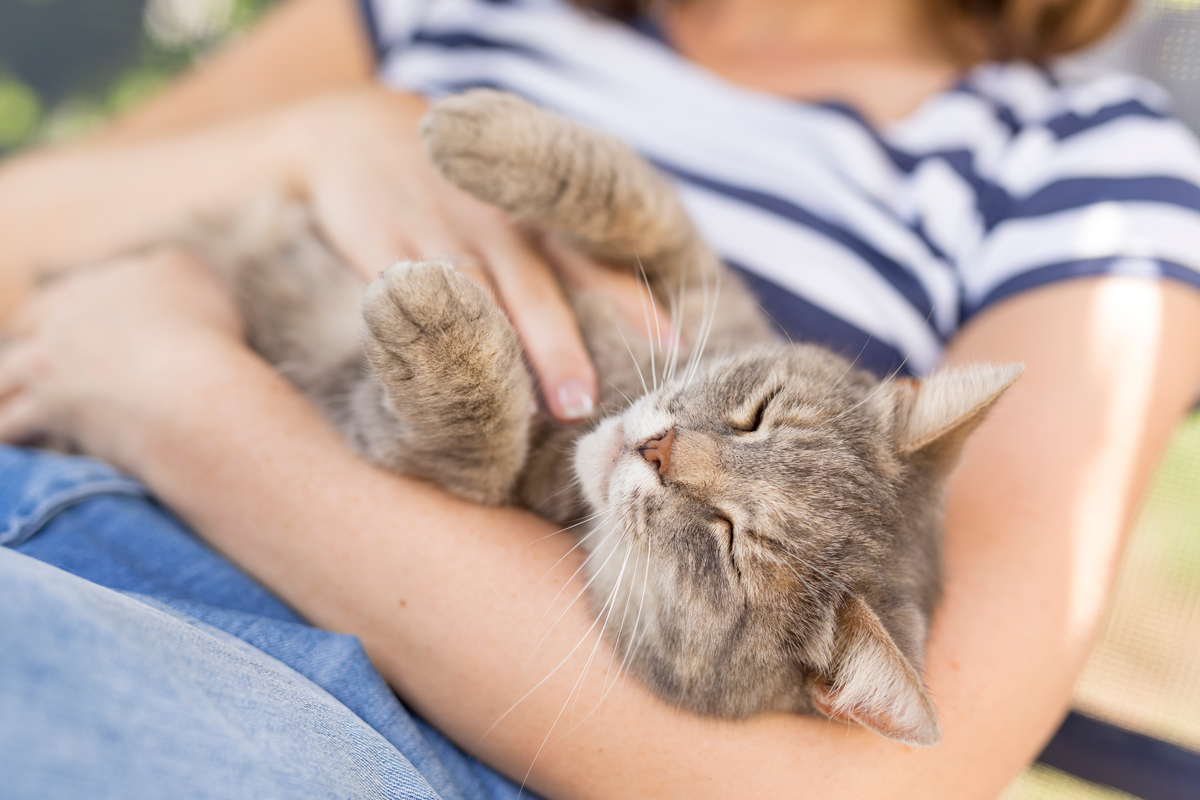 Cats Protection is rolling out contactless adoption to more rescue centres after an initial trial proved to be a success.
The 'hands-free' homing scheme allows the charity to continue finding new homes for kitties in its care at a time when its shelters are still closed to the public due to the coronavirus lockdown.
It is currently available at Cats Protection's adoption centres in Birmingham, Bredhurst, Bridgend, Cornwall, Dereham, Exeter, Haywards Heath and Mitcham.
Black cat Wilfey at the charity's Mitcham Homing Centre was one of the first to be given a forever home under the scheme after his online profile was spotted by Claire Blekkenhorst and her son Cooper, aged 11, of Sutton, Surrey.
Claire said: "We are so in love with our Wilfey. He has bonded so specially with my son and follows him everywhere, including the bathroom. They have become very firm friends and sleep together every night. I'm sure Wilfey thinks Cooper's room is actually their room now.
"For a seven-year-old cat he is super playful and inquisitive. He has loads of toys but, to be honest, his favourite game is to chase his own tail!"
Photos and descriptions of cats available to rehome through contactless adoption are posted on the website of centres taking part in the scheme.
If a match is made, Cats Protection will arrange a virtual meet-up to do all the necessary checks.
Once the adoption fee has been paid, the cat will be delivered to its new home in a Cats Protection van, with social distancing rules strictly observed. Every cat will be vaccinated and microchipped, and follow-up calls over the following weeks will make sure the cat and its owner are both happy.
"Hands-free homing has been such a success, with cats being reserved soon after their profiles are live," said Cats Protection's director of operations, Mark Beazley. "Clearly we have hit upon a desire among many people who would like to rehome a cat but have been prevented from doing so due to the restrictions."
Protect your furry friend by insuring your cat from Purely Pets. And if you have a question or concern about your insured pet you can call our 24-hour Vet Helpline and speak to a qualified veterinary nurse.
Helpful Pages
Recent Posts
Pet Insurance Quote
98% claims paid *
Claims paid directly to vet
24/7 vet video consultations
Interest free monthly payments