Campaign signposts help available to keep dogs and owners together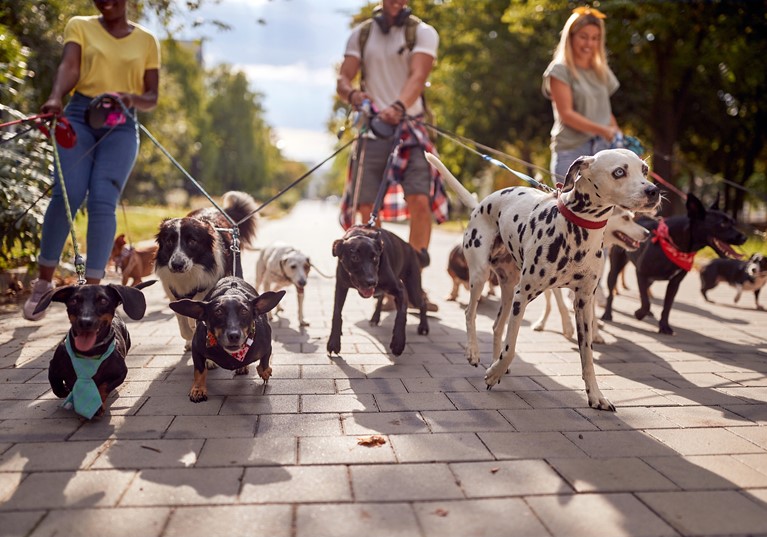 Dogs Trust has launched a new campaign highlighting the joy that dogs bring, and the help available to owners who are struggling during the cost of living crisis.
In a survey carried out by YouGov for Dogs Trust, 84% of dog owners said that spending time with their four-legged friend, such as playing with them or taking them for a walk, made them feel more positive.
Another 81% said their dog is important to their mental health, including half (50%) who felt their dog was 'very important' to their mental health.
But with inflation still close to a 40-year high, a third of dog owners (31%) admitted they are worried that the cost of living will impact their ability to give their dog all the care it needs in 2023.
Sadly, 3% even said the continuing cost of living crisis means they will have to give up their dog over the next 12 months, and a further 3% said they would have to consider giving up their dog this year.
After Dogs Trust received a record number of inquiries last year — more than 50,000 — from dog owners about giving up their dogs, the charity is concerned that this year could be even worse. By 10 January, it had received as many as 1,956 handover requests — up almost 50% from the same period in 2022.
"It's only the start of 2023 but we've already seen a record high in the number of inquiries from people who need to give up their dogs," said Dogs Trust chief executive Owen Sharp. "At Dogs Trust, we know the joy dogs can bring to everyday life, especially when times are hard, and we believe the best place for a dog is with the family who loves them.
"If you're a dog owner who is struggling, we can offer support, training and advice to help keep you and your dog together. We're here for you and your dog; please give us a call before you reach crisis point."
To help keep dogs and their owners together, Dogs Trust has set up dog food banks at some of its re-homing centres across the UK. These are open to anyone who is struggling to afford the cost of feeding their dog.
The charity also offers information on caring for your dog on a budget, as well as a discounted rate on training classes to help owners who are experiencing behavioural issues with their dog.
Provide your dog with the care they need to make a swift recovery if they fall sick or get injured with dog insurance from Purely Pets.
Helpful Pages
Recent Posts
Pet Insurance Quote
98% claims paid *
Claims paid directly to vet
24/7 vet video consultations
Interest free monthly payments