Charities recommend neutering cats at a young age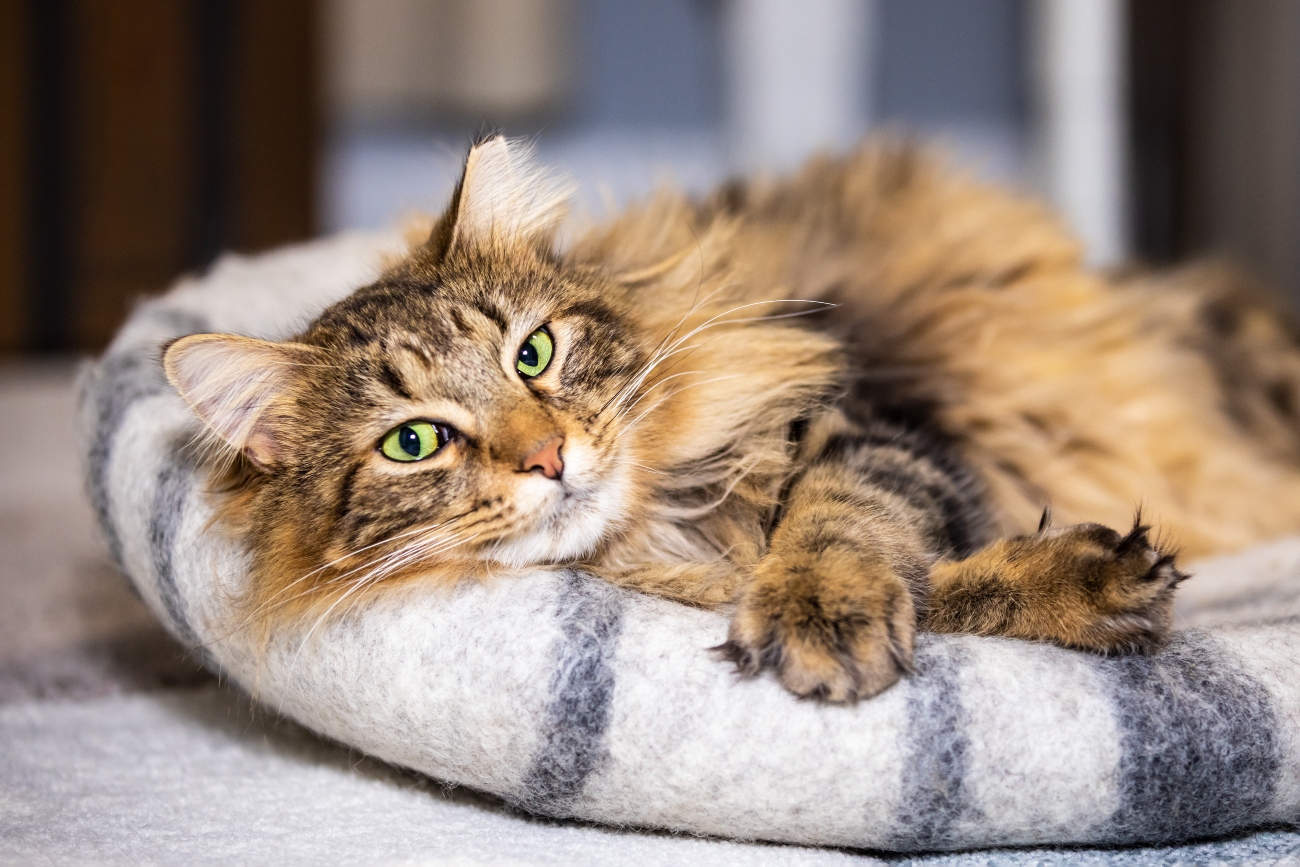 Did you know that female cats can have their own kittens from as early as four months old? With so many cats in need of a safe and happy home, it's important to get young cats neutered to prevent any unwanted litters.
Cats Protection, the RSPCA and Battersea Dogs & Cats Home are among the animal welfare charities that recommend neutering both female and male cats at around four months of age.
A young cat recently spent her first birthday in Battersea after falling pregnant with kittens at just nine months old. The charity reports that Calibri and her three kittens — Roman, Lucida and Comic — were brought into its London centre at the start of this year as her previous owner was unable to afford the cost of caring for additional cats after their pet's unplanned pregnancy.
"It's not uncommon for us at Battersea to see cats like Calibri who are essentially still kittens themselves, having kittens of their own," explained rehoming and welfare manager Bridie Williams.
"Whilst we're confident that Calibri will go on to a new, loving home, in an ideal scenario we'd never want to see owners forced to make the difficult decision to give up their pet because of a costly, unplanned pregnancy."
Williams added that at a time when household budgets are being squeezed, it's worth remembering that the up-front cost of neutering your cat "pales in comparison to that of caring for a young mum and her kittens".
According to research by Battersea, the average yearly cost of owning a cat is £1,500. With kittens able to reach sexual maturity at just four months old, the charity advises owners to get their young cats neutered around 9-12 weeks.
And as cats can come into season again just six weeks after giving birth, if your cat has recently had an accidental litter, speak to your vet to arrange a spay to prevent any further unwanted pregnancies. Check out our blog on whether pet insurance covers spaying for some further information.
Make sure you can provide your cat with the care they need to make a swift recovery if they are sick or injured with cat insurance from Purely Pets! Choose from 15 levels of Lifetime cover to find the right policy for you and your four-legged friend.
Helpful Pages
Recent Posts
Pet Insurance Quote
98% claims paid *
Claims paid directly to vet
24/7 vet video consultations
Interest free monthly payments