Do cats make good pets for the elderly?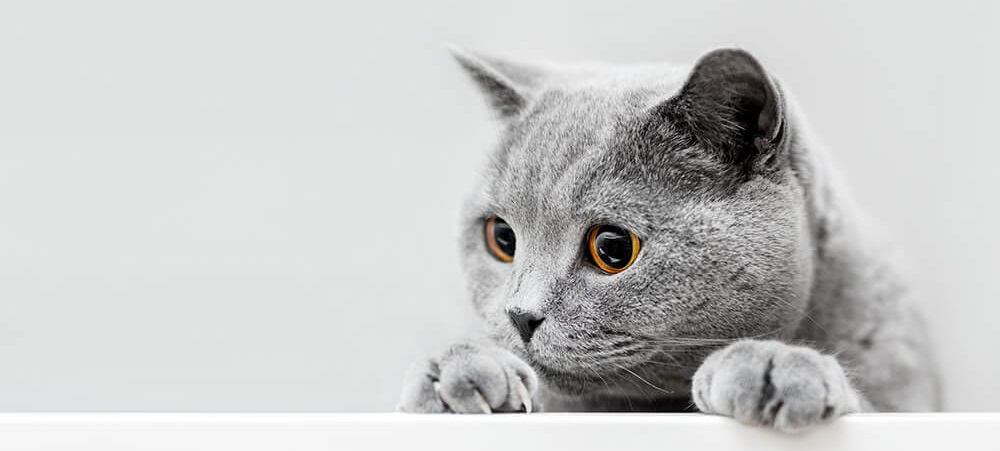 Aside from the joy of owning a cat, it's well known that your cat can provide therapeutic benefits to your life, from reducing stress, providing companionship and even improving sleep quality.
So, whether you're an elderly person looking to adopt a pet or a loved one who thinks it would improve someone else's life, read on to find out why cats make good pets for the elderly.
Provided you've arranged adequate insurance cover for your cat to cover any health needs or emergencies for your feline friend, there are many reasons as to why both of you will benefit from the relationship.
Owning a cat is good for your health
There are many academic studies into the health benefits of owning pets.
One study by Cambridge University found that owning a pet produced rapid improvements in health in as little as one month, with pet owners suffering fewer headaches, colds and reduced hay fever symptoms.
Reducing heart rate and lowering blood pressure have also been shown to result from simply stroking an animal's fur. Over the long term, your cat could even help protect you against heart disease and stroke.
And it's not just our physical health that benefits. Age UK reports that depression, loneliness and isolation among older people have all been reduced by pet ownership. So a cat might be the perfect companion for someone living alone.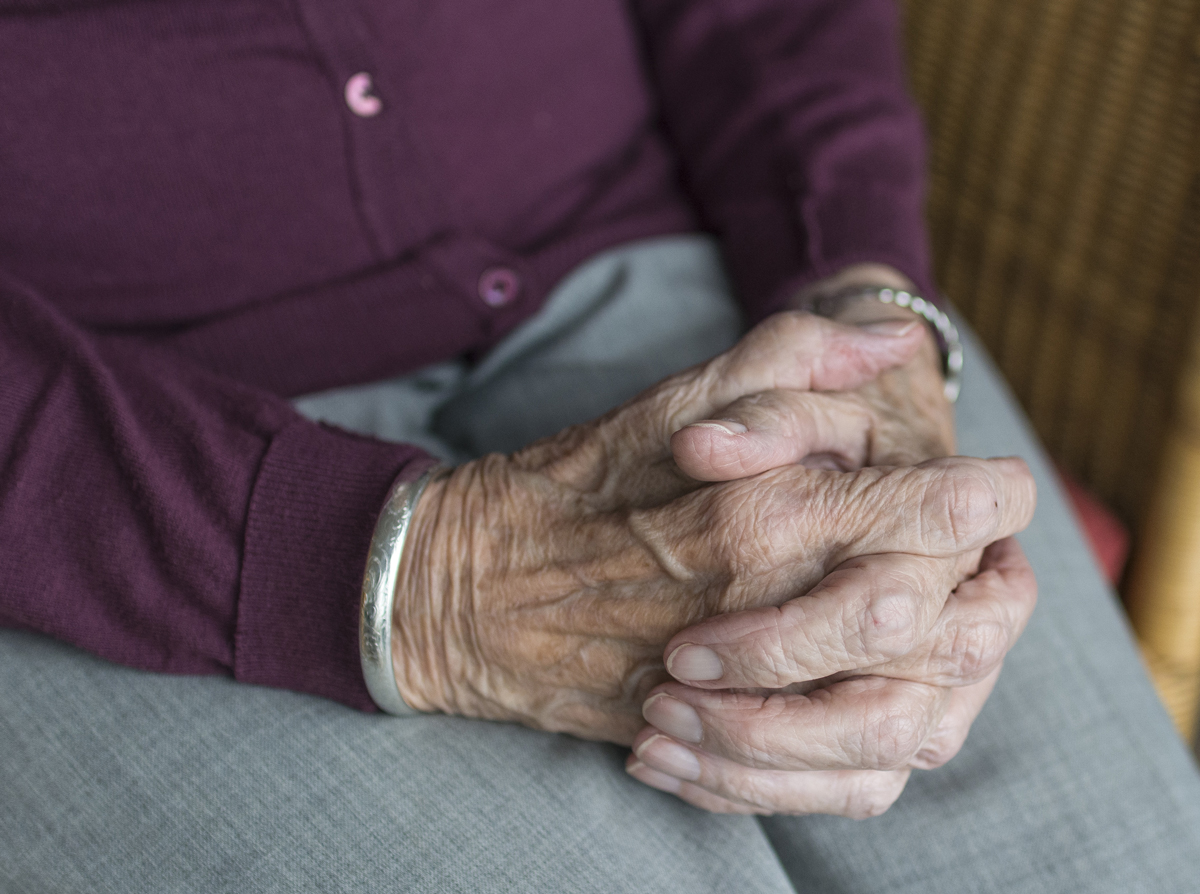 Cats are self sufficient
The cat versus dog debate will never be decided, but one thing people can agree on is the relative degrees of care needed.
While all dogs need at least some walking, cats are far more able to exercise themselves.
Use of a cat dangler or a laser pointer can help even the most bed-bound of owners provide exercise for their four-legged companion.
While dogs constantly need to be let outside to go to the toilet, cats can take care of themselves.
Having a litter tray means that as long as you change their litter on a regular basis, you don't really need to think about that side of things.
Even if you're poorly, asking someone to come in and change the litter tray is no problem - it takes a couple of minutes and is relatively mess free.
Cats make great companions
Contrary to popular belief, many cats are devoted to their owners, they just don't show it in as obvious a manner as their canine counterparts.
Many cats love cuddles or at least sitting on a lap quietly for half an hour or so.
Some like to sleep on beds with their owners or simply hang around near the space that you're in – ready for the occasional passing stroke or tickle.
They really are the perfect companion for both snuggles and giving you your own space. If you don't want a needy animal – choose a cat!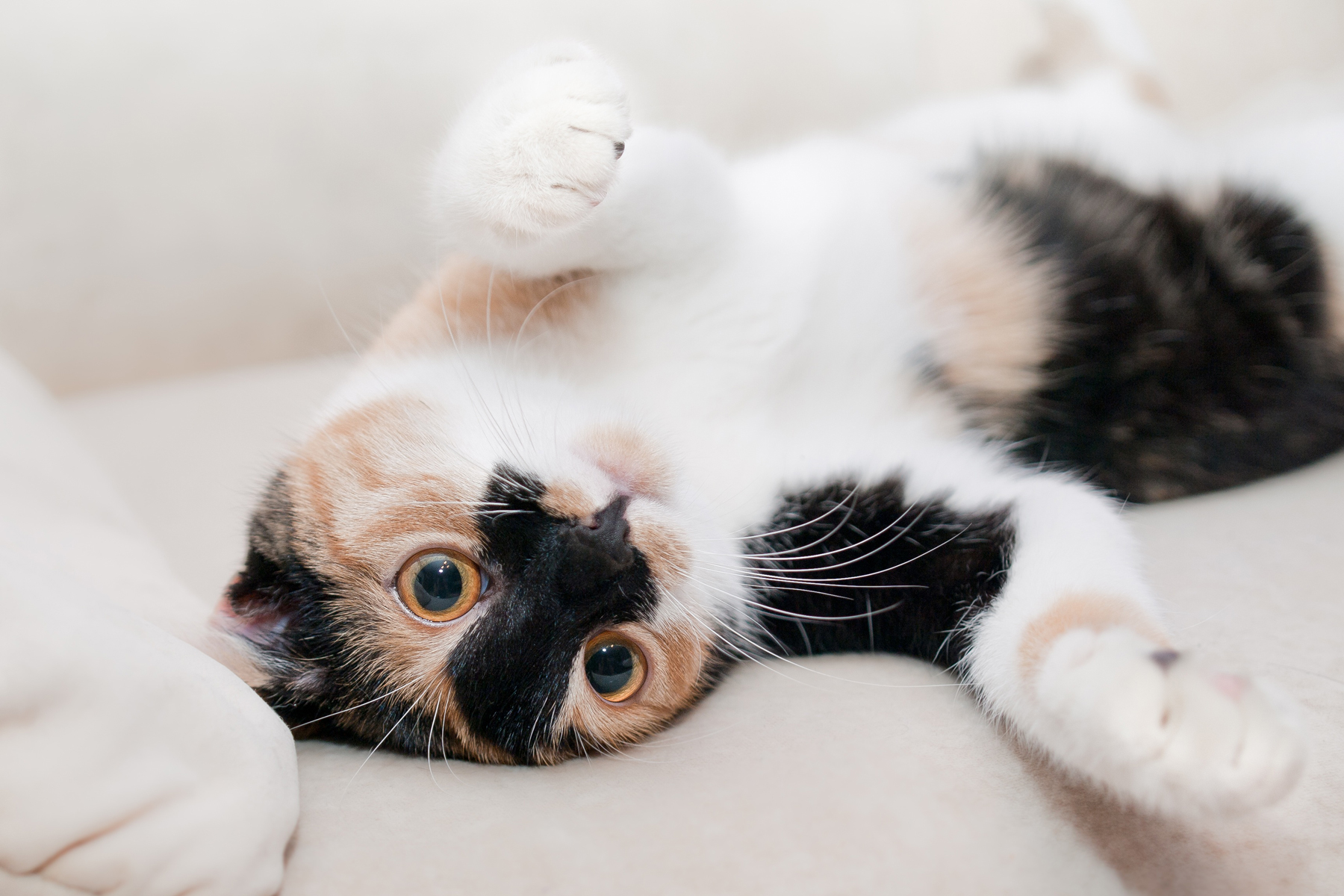 Cats can be kept indoors
Unlike dogs, cats can be happy living indoors all the time and are very adaptable. So, if you've limited outdoor space or need to keep your cat indoors, then you don't need to feel guilty.
Cats can spend many happy hours surveying their empire from the comfort of their front window.
Indeed, once a cat has been raised as an 'indoor cat' it can be very difficult to get them to go outside.
Cats tend to be lower maintenance
Obviously not all cats are the same, but in general they're an incredibly low maintenance animal.
As already mentioned, they tend to take care of their own personal hygiene and most breeds never need to be groomed.
Compared to dogs, cats can have comparatively few health issues.
A yearly visit to the vet for a health check is usually sufficient provided your cat is given regular worm and flea treatments and you keep up with their vaccinations.
Provided you have cat insurance you should be able to rest easy that your feline's health needs will always be taken care of.
What care do cats need?
There are many benefits to owning a cat but before welcoming one in to your home, be sure to check you can provide the following:
Plenty of human companionship

Regular, suitable meals and a constant supply of fresh water

A clean and comfortable place to sleep

Outdoor access or a clean litter tray on a daily basis

A stimulating and safe environment

Regular grooming, depending on the breed

Regular vaccinations against feline diseases

Regular worming and flea treatments

Veterinary care if the cat shows any sign of illness

Cat insurance to cover the cost of emergency treatment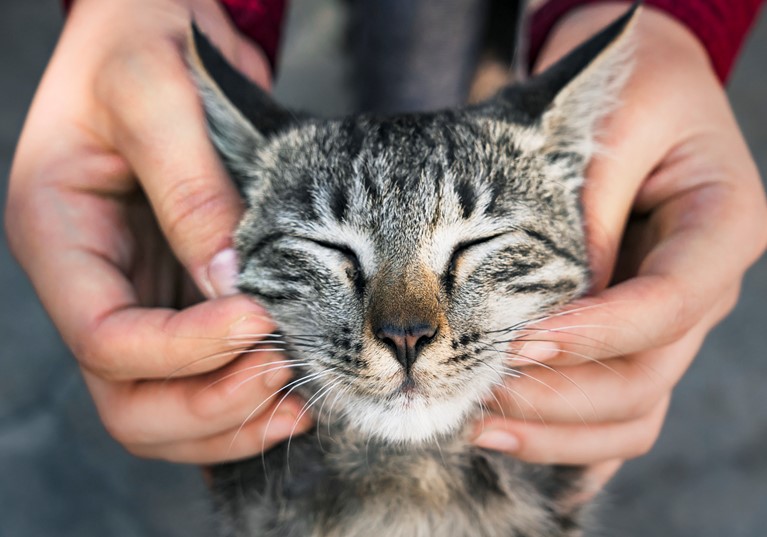 Signs that an elderly person is no longer able to cope with their cat
With so many physical and mental benefits to owning a cat getting older isn't a reason not to take one on, however circumstances can change and sometimes an older person has to consider whether they can still provide the care their cat needs.
If the cat is showing signs of neglect, or the owner is struggling to provide its basic needs, then it might be time to look at other options for the animal's care.
Fostering or even eventual rehoming may be the best option for the cat. If you're considering fostering then contact the national charity, The Cinnamon Trust, to see if one of their network of volunteers can help.
In terms of rehoming, there are many animal charities that specialise in finding your pet a new home to suit them.
Blue Cross, the Cats Protection and the National Animal Welfare Trust are all national charities ready to help. There are many local charities throughout the UK that provide a similar service.
Protect your cat with Purely Pets
With cats providing such benefits to our lives the caring team at Purely Pets know they need the very best cover to make sure you both have many happy years together.
Our team of insurance specialists have designed 15 levels of lifetime cover, so you can choose the right policy to suit your cat and budget.
We can also arrange policies to cover vets' fees ranging from £1,000 to £15,000 per year, with an excess starting from as little as £60.
Our 24-Hour Vet Helpline is also invaluable for our customers and their pets, answering pet-related queries at any time of the day or night.
Contact Purely Pets to arrange a quote today.
Helpful Pages
Recent Posts
Pet Insurance Quote
98% claims paid *
Claims paid directly to vet
24/7 vet video consultations
Interest free monthly payments