DOGSTIVAL ANNOUNCES CHANGE OF DATE AND VENUE FOR 2020

DOGSTIVAL ANNOUNCES CHANGE OF DATE AND VENUE FOR 2020
Over the past weeks closely following Government and Public Health England updates, Dogstival has taken the decision to move the two-day festival from 16th & 17th May to 5th & 6th September. This change of date has also required a change of venue to Burley Park, the New Forest.
It is obvious that holding an event in May would be against Government advice and irresponsible during such testing times. The decision also puts the health and wellbeing of the public, stallholders, show acts, suppliers and event staff first and foremost.

Following consultation with all stakeholders, organisers are pleased to confirm that Dogstival is working hard to ensure dog-lovers will still experience a fantastic line-up of shows, demonstrations and entertainment across the weekend. Whilst there will be changes to the line-up on the Main Arena, which will be announced over the coming days, the festival will still host a wealth of 'have a go' activities, advice & tips from training experts on the Dog House Behavious Stage, TV Vet Dr Scott Miller in the Healthy Hound Den, a chance to meet rare breeds, fun dog shows, live music and over 150 retailers along with great food and drink from our wonderful New Forest producers.
Unfortunately, the required change of venue means our pop-up 'festival' campsite with Embers will not be possible – something we are working to find a solution for. Dogstival is also delighted to have retained the support from its sponsors, commercial partners and stallholders and would like to thank each of them in-turn especially during difficult economic times.
With regards to Dogstival's ticket policy, anyone who has purchased tickets for May will be able to transfer these across to September on either day. If ticket holders are unable to attend in September 2020, their tickets will be valid for 2021. However, if their preference is for a full refund, this will of course be honoured, but of course we hope people will try to find a way of supporting the event. Organisers will shortly be in touch to every ticket holder personally.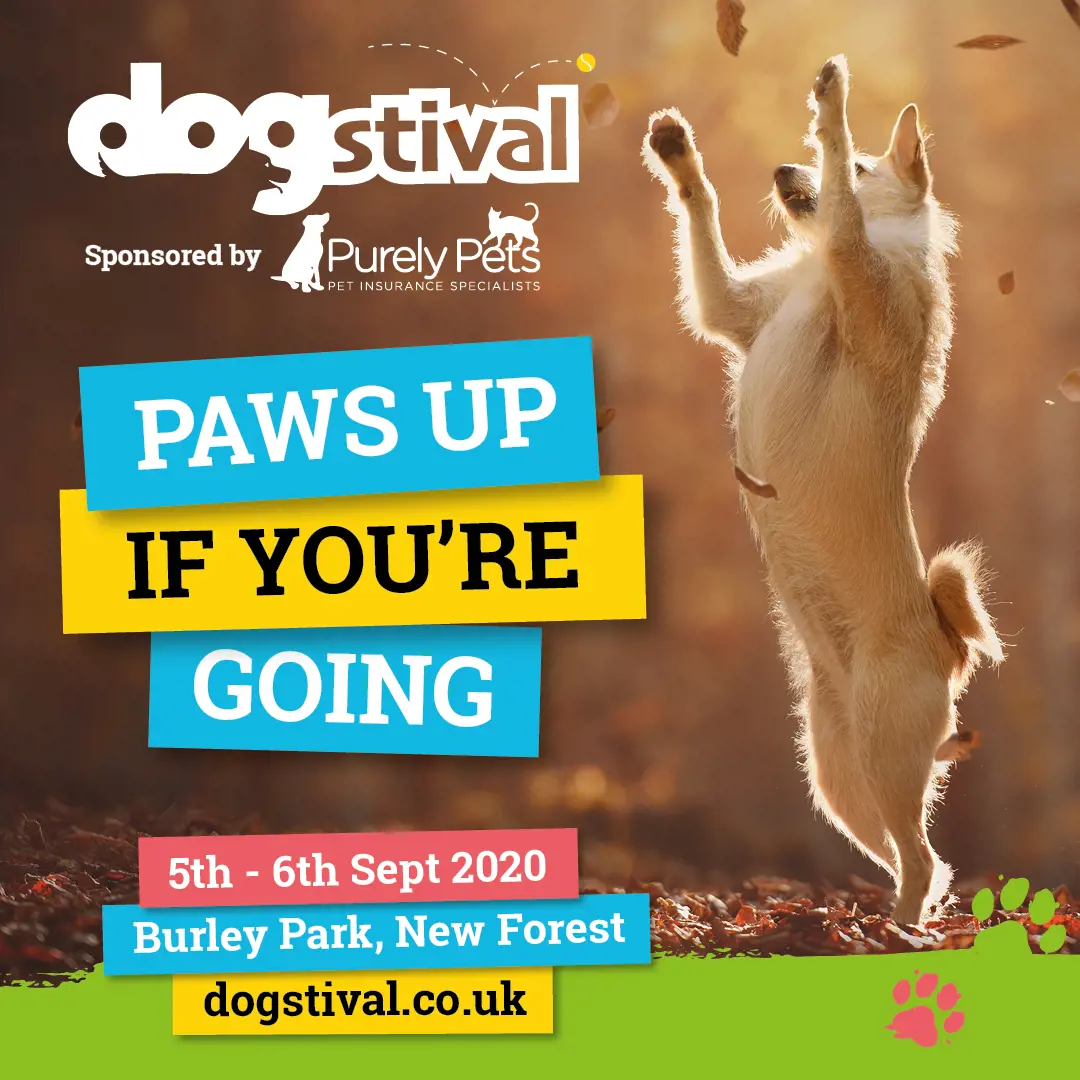 Dogstival's Co-founder Richard Nowell says: "It is obvious by trying to put on a live event in under 8 weeks time would not be a responsible decision under the current circumstances. People are naturally concerned and should be staying at home wherever possible avoiding unnecessary contact with others in order to stop the spread of Coronavirus. It is a common sense decision being taken at the right time and on the advice of Government experts.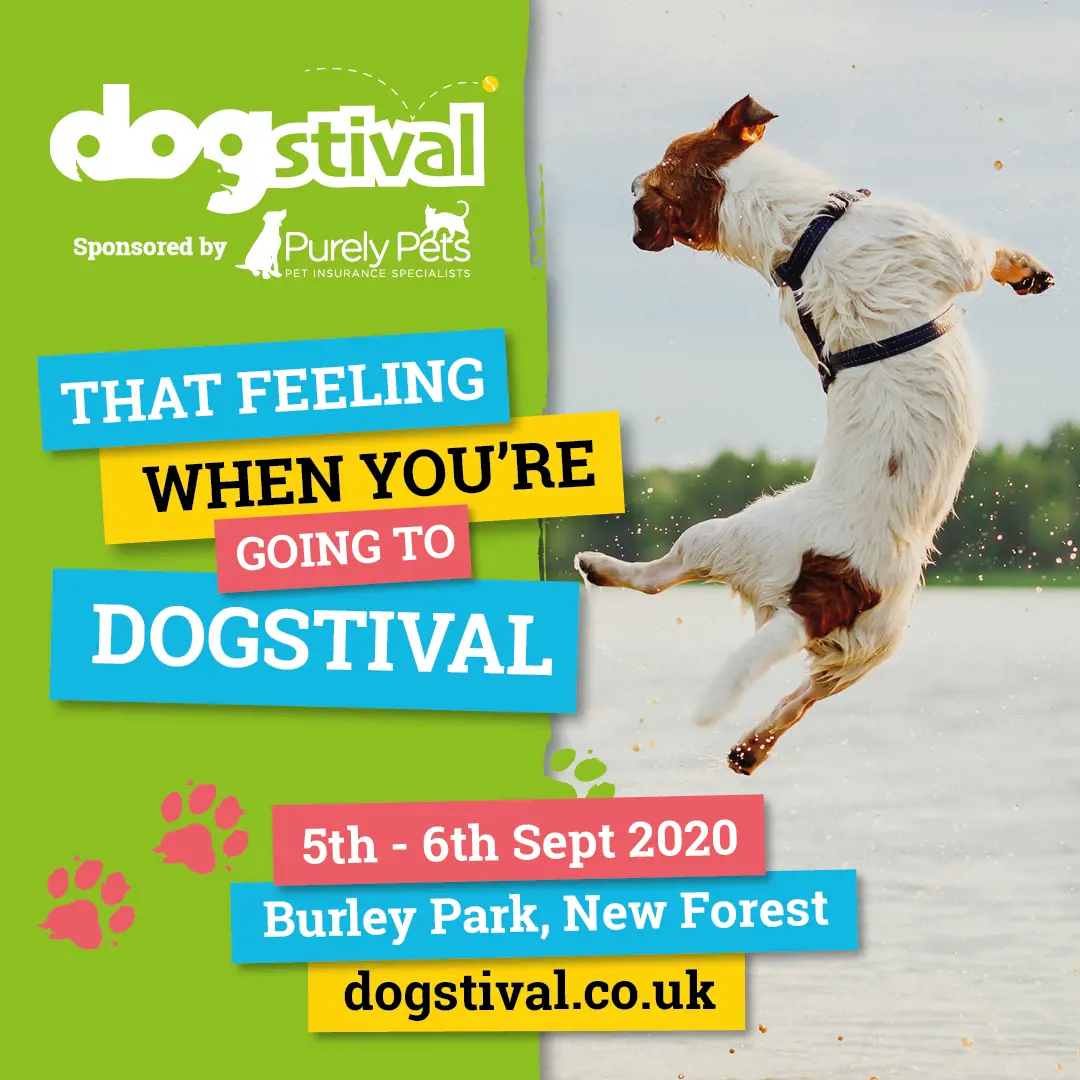 "We have been in ongoing contact with various event stakeholders and are delighted to have received their overwhelming support for 5th & 6th September. Whilst there are still a number of areas to be finalised, Dogstival is set to be a great day out for dogs and dog-lovers.
It is disappointing to be leaving Pylewell Park, the Estate has a busy schedule of weddings across late summer and autumn so a new date for Dogstival was just not feasible. Our new venue in Burley is a 'idyllic New Forest picture postcard' plus being located in the very heart of the New Forest and the space works brilliantly. We would like to extend a huge thanks to Anthony Climpson at Go New Forest for his work and support with the change of venue. His wealth of contacts and desire to find solutions has been invaluable. I know the Go New Forest team are working hard to support all members and the tourist economy which is currently under huge pressure." Concluded Nowell.
Dogstival takes place from 10am to 6pm on Saturday 5th & Sunday 6th September at Burley Park, Burley, New Forest BH24 4AB. Tickets are priced at £13.90 for Adults, £8 Children aged 5-16 years, under 5's go free and are on sale now at Dogstival.co.uk. Stay up with the latest announcements @dogstival on social media. For further ideas of things to do, places to stay in the New Forest and general information on the area, visit www.thenewforest.co.uk.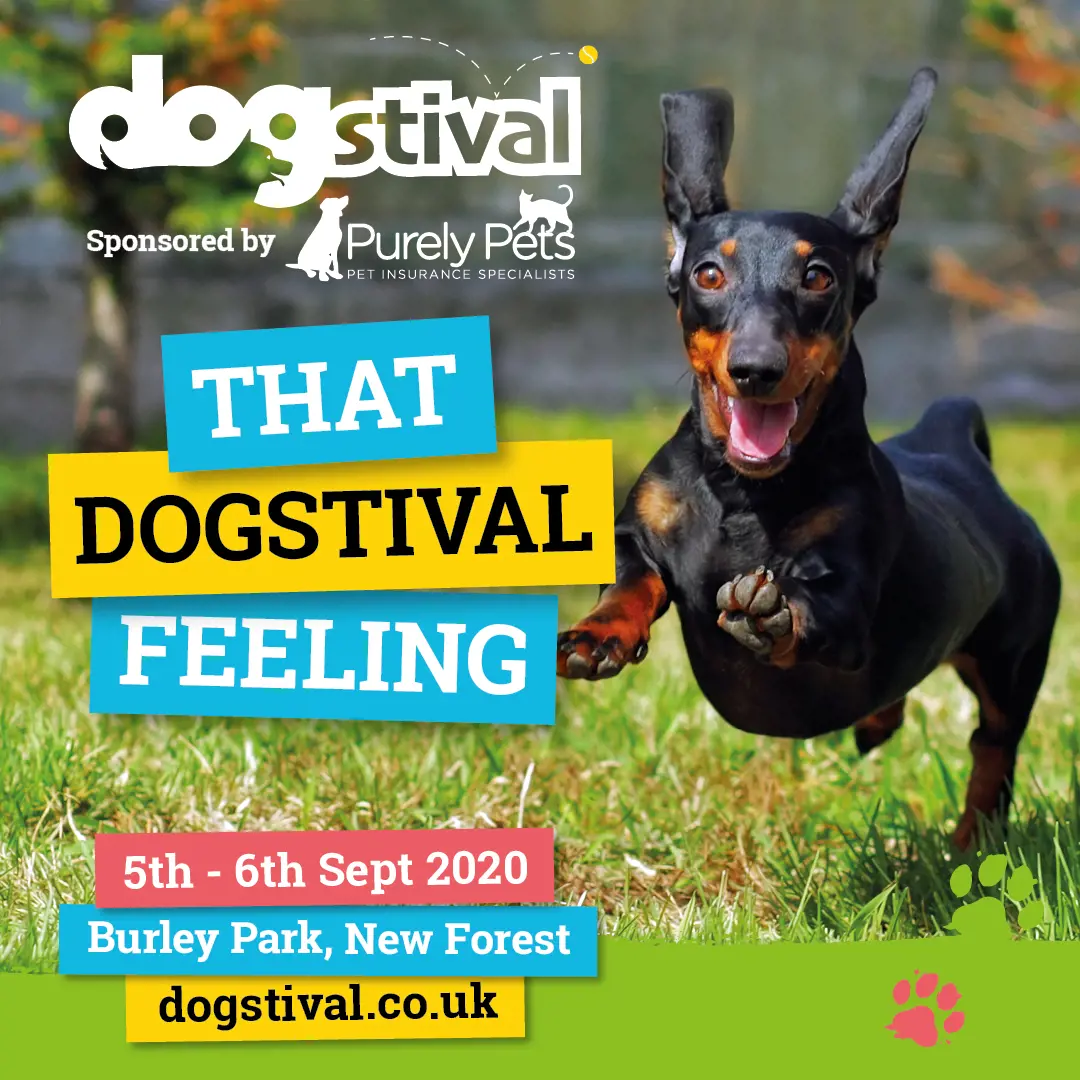 Helpful Pages
Recent Posts
Pet Insurance Quote
98% claims paid *
Claims paid directly to vet
24/7 vet video consultations
Interest free monthly payments