Has your cat put on weight during lockdown?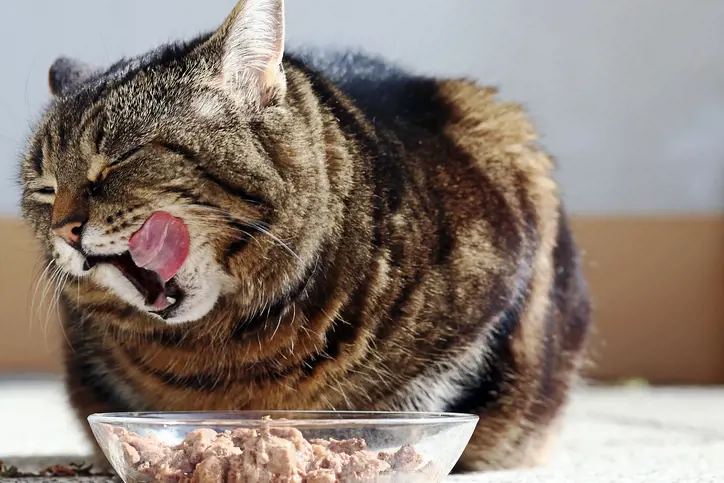 More than three million pet cats in the UK are overweight and the problem has got worse during the pandemic, Cats Protection has warned.
In a survey of over 2,000 cat owners in December, more than a quarter (28%) said they had overfed their pet since the start of lockdown in March 2020. What's more, over a third (36%) said their cat visited neighbours for a bonus feed.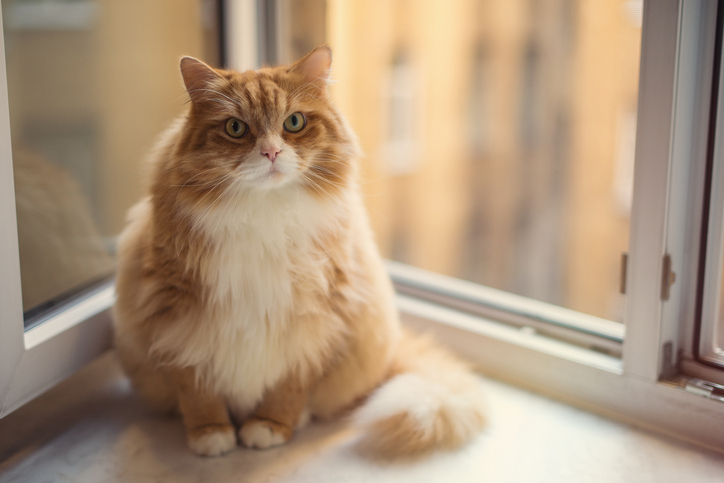 Overall, one in five cats (20%) have gained between 1 and 2.25 kilos in weight.
It comes after the charity's CATS report, carried out before the start of the pandemic, revealed that at least 3.2 million owned cats were already overweight.
"This survey suggests the extra time we've spent indoors with our cats has led to us over-indulging them, which owners did out of love or to make their feline feel like a family member," said Maggie Roberts, director of veterinary services for Cats Protection.
"Sadly we are doing them more harm than good as overweight cats are at significant risk of diabetes, joint problems and urinary infections.
"At a time of year when many of us go on a diet, it's advisable to ask your vet if your cat needs one too."
The easiest way to tell if your cat is carrying too much weight is to assess their shape. You should be able to feel your cat's ribs when you stroke their body lightly and you should be able to see a waistline when you look at them from above.
It's important to make sure your cat has enough daily exercise, especially if they are kept indoors. Overweight cats may also benefit from a low calorie diet.
If you think your cat may be overweight, speak to your vet for advice.
To help your cat stay healthy, Cats Protection recommends that owners:
Weigh out their pet's food daily, and don't overfill their bowls. If giving your cat treats, reduce the overall amount of food you provide them.

Avoid giving your cat human treats such as milk or cheese as many cats cannot digest cow's milk products.

Ask neighbours to help by not feeding them. This is especially important if your cat is on a special diet or medication.
Protect your pet with specialist cat insurance from Purely Pets. We offer 15 levels of Lifetime cover and our Gold products have been awarded a 5* Defaqto rating for 2021!
Helpful Pages
Recent Posts
Pet Insurance Quote
98% claims paid *
Claims paid directly to vet
24/7 vet video consultations
Interest free monthly payments