How many teeth do dogs have? A comprehensive canine dental guide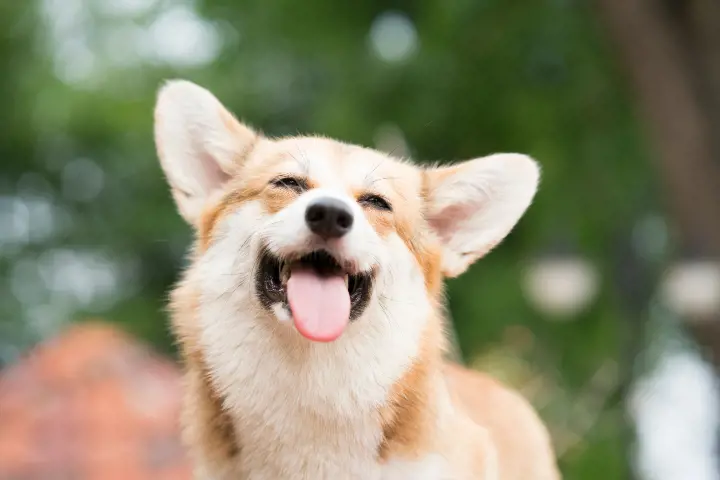 Ensuring the dental health of your beloved canine companion is a vital part of maintaining their overall wellbeing. Understanding the different types and functions of your dog's teeth can help you better care for them, and prevent potential dental issues. In this article, we explore how many teeth do dogs have, the functions of these teeth, and how to take care of them.
Understanding canine dental anatomy
Before we delve into how many teeth dogs have, it's important to understand the basics of canine dental anatomy. Dogs, like humans, have different types of teeth, each serving a specific purpose. Understanding the functions of these teeth can help you provide better dental care for your four-legged family member.
How many teeth do puppies have?
Puppies are born without any baby teeth. Their first set of teeth, often referred to as 'milk teeth' or 'puppy teeth,' begin to appear when they are about three to four weeks old. By the time they reach between three and five months of age, puppies should have a full set of 28 puppy teeth. This includes their incisors, canines, and pre molars.
However, it's worth noting that the development timeline can vary slightly, particularly among toy and small breed dogs, which are known to take a bit longer to develop their teeth.
Here's a quick breakdown of a puppy's teeth:
Puppy teeth

Type of tooth

No. of upper teeth

No. of lower teeth

Age of eruption (in weeks)

Function

Incisors

6

6

4-6

Grasping

Canines

2

2

3-5

Tearing

Pre molars

6

6

5-6

Grinding
How many teeth do adult dogs have?
The transition from puppy teeth to adult teeth begins when the dog is between three and seven months old. During this period, the baby teeth fall out, and the permanent adult teeth begin to grow. An adult dog should have a total of 42 permanent teeth - 20 on the upper jaw (maxilla) and 22 on the lower jaw (mandible).
This number remains consistent across breeds, from the tiniest Chihuahua to the largest Mastiff. The only exception is the Chow Chow, one of the world's oldest breeds, which typically has an additional pair of molars, bringing their total to 44 teeth.
Here's a brief overview of an adult dog's teeth:
Adult dog teeth

Type of tooth

No. of upper teeth

No. of lower teeth

Age of eruption (in weeks)

Function

Incisors

6

6

2-5

Grasping

Canines

2

2

5-6

Tearing

Pre molars

8

8

4-6

Grinding

Molars

4

6

4-7

Grinding
Types of dog teeth
Let's delve deeper into the different types of teeth dogs have and their distinct functions. While all the teeth are essential, each type plays a unique role in a dog's diet and lifestyle.
Incisors
Incisors are the small teeth you see at the front of your dog's mouth. Dogs have 12 incisors - six on the upper jaw and six on the lower jaw. They use these teeth primarily for grasping objects, like their food, but they also use them for grooming purposes.
Canines
Canine teeth, sometimes referred to as "fangs," are the long, sharp, and pointed teeth located next to the incisors. Dogs have four canine teeth - two on the top jaw and two on the bottom of the dog's jaw. These teeth are essential for tearing meat and gripping onto objects.
Premolars
Situated behind the canine teeth are the premolars. Dogs have a total of 16 premolars - eight on the top jaw and eight on the bottom. They use these teeth for shearing through and grinding up their food.
Molars
The molars are the flat, heavy-duty teeth located at the back of a dog's mouth. Dogs have a total of 10 molars - four on the top jaw and six on the bottom. They use these teeth for grinding and chewing, particularly hard objects like bones and hard kibble.
The dental development of dogs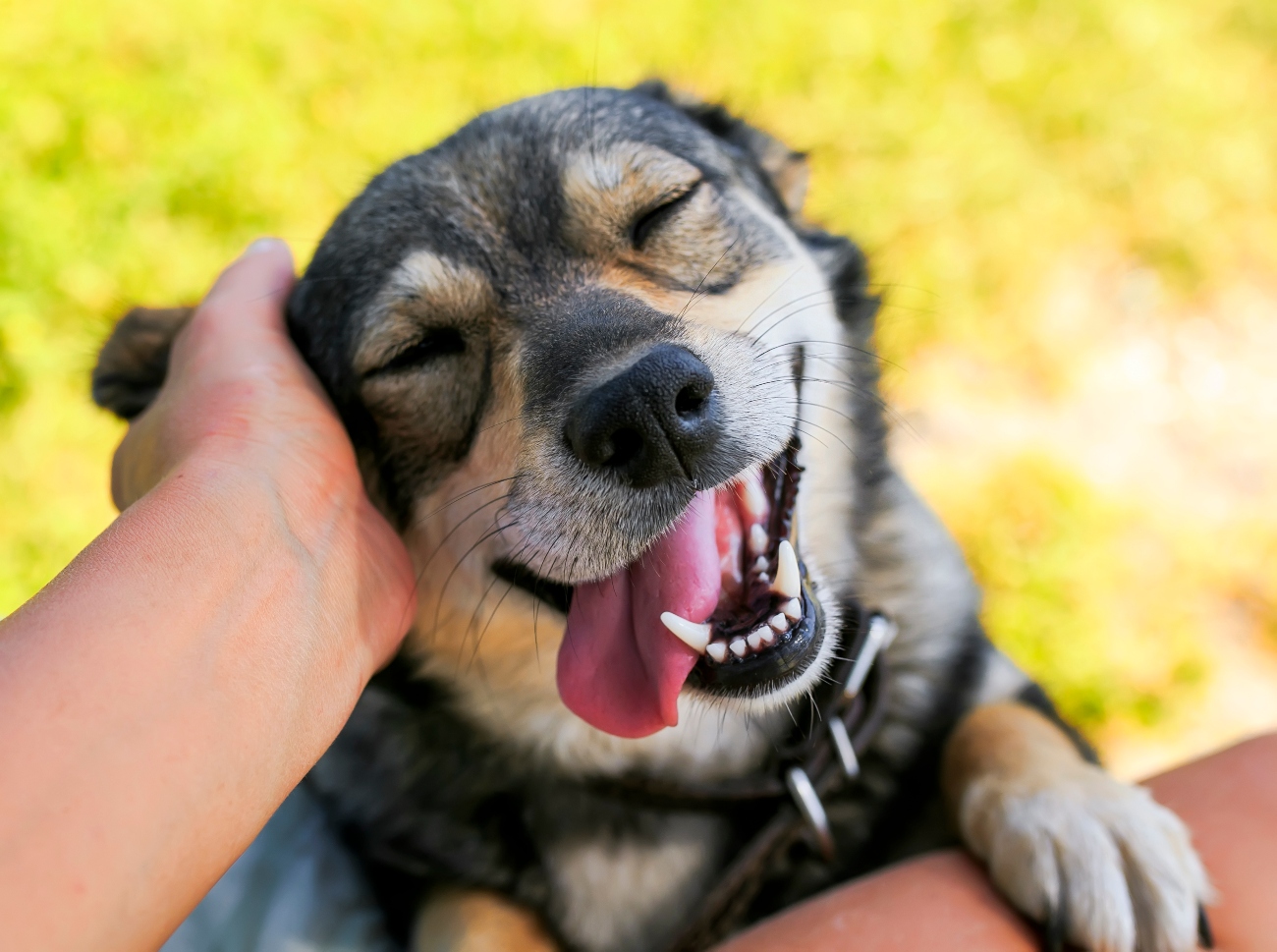 Understanding the dental development of dogs can help you better care for your furry friend's oral health. Dogs, much like humans, go through various stages of dental development.
Initially, puppies develop their first set of teeth, known as deciduous or milk teeth, around three weeks old. These sharp, razor-like teeth are often compared to needles due to their sharpness, which is necessary to compensate for their lack of jaw strength at this age.
However, these milk teeth don't last long. Between four to five months of age, puppies begin to lose their milk teeth, which are replaced by their permanent adult teeth.
By the time they're around seven months old, most dogs will have a full set of 42 adult teeth. Any puppy teeth that remain beyond this period may need to be extracted by a veterinarian to prevent potential dental disease or issues.
Why do dogs lose teeth?
Aside from the natural transition from puppy teeth to adult teeth, it's generally not normal for dogs to lose teeth. If you notice your dog losing adult teeth, it's important to contact your vet and schedule an appointment immediately.
The most common reasons for dogs losing their adult teeth include:
Periodontal disease
Periodontal disease, or advanced dental disease, is the leading cause of tooth loss in dogs. This condition can result in inflamed gums and decaying teeth if not properly managed through proper dental care like regular brushing and veterinary dental cleanings.
Trauma
Dogs can also lose teeth due to trauma, such as injuries to the mouth or chewing on hard objects. To protect their teeth, avoid giving them hard materials like beef bones or pork bones, which can cause fractures and tooth damage.
Tooth decay
A dog can experience tooth decay and wear down more rapidly than ours due to the variety of functions they perform with their mouths. Factors like the ones below can all contribute to tooth decay:
Chewing
Carrying objects
Substances they come into contact with like dirt, faeces, and slobbery toys
Can a dog survive without dog teeth?
Adult dogs, like humans, can live without teeth, although they may need some special care. Dogs primarily use their teeth for chewing food and for play, but not for survival. In fact, there are many dogs who have lost all their teeth due to age or dental disease and are still able to enjoy a good quality of life.
Without teeth, dogs may not be able to chew hard foods or toys, but they can still eat and get the nutrition they need. There are many high-quality wet foods available that are specifically designed for dogs without teeth. These foods are easy to eat and digest, and provide all the necessary nutrients.
In addition to diet adjustment, dogs without teeth may also require more regular vet check-ups to ensure the dog's mouth remains healthy.
Dental challenges in small dogs
Small dogs, particularly those weighing under 25 pounds, often face unique dental challenges. These breeds have to accommodate the same 42 teeth as larger breeds in a significantly smaller dog's mouth, leading to overcrowding and an increased risk of periodontal disease.
Small breed dogs, particularly brachycephalic breeds like French Bulldogs, often have undersized or misaligned teeth, making proper dental care even more challenging.
The importance of canine dental care
Maintaining your dog's dental hygiene isn't just about keeping their breath fresh and their teeth white. It's a critical aspect of their overall health. Poor dental hygiene can lead to a variety of health problems, from tooth decay to heart disease, as the bacteria causing diseased gums can enter the bloodstream and negatively affect other organs.
Is a broken dog tooth an emergency?
A broken dog tooth can indeed be considered an emergency, depending on the severity and the level of discomfort your furry friend is experiencing. Canines use their teeth not just for eating, but also for playing, exploring, and defending.
When one of these essential tools breaks, it can cause significant pain and leave them prone to infections that can spread to the bloodstream and potentially affect vital organs.
So, is a broken dog tooth an emergency? Well, if your dog seems to be in extreme discomfort, refuses to eat, or shows signs of swelling around the mouth or face, it's time to rush to the vet.
Even if they seem fine initially, a check-up is still necessary as dogs are experts at hiding pain. Remember, an unnoticed or untreated broken tooth can lead to more serious health issues down the line.
How to brush your dog's teeth
Brushing your dog's teeth is a vital part of their overall dental health. Regular brushing can help prevent the buildup of plaque and tartar, which can lead to gum disease and other dental problems.
Here are some steps on how to brush your dog's teeth:
Choose the right tools: You'll need a dog-friendly toothbrush and toothpaste. Human toothpaste can be toxic to dogs, so make sure to use a product specifically formulated for dogs.
Start slow: It's important to introduce tooth brushing gradually to avoid overwhelming your dog. Begin by letting your dog taste the toothpaste, then touch their teeth and gums with your finger before introducing the toothbrush.
Brush gently: Once your dog is comfortable with the toothbrush, gently brush their teeth in a circular motion, focusing on the gum line. Don't forget to brush the back teeth, which can often be overlooked.
Reward your dog: After each brushing session, reward your dog with a treat or their favourite game. This positive reinforcement can make the experience more enjoyable for your dog and encourage them to cooperate in future brushing sessions.
The role of diet in your dog's dental health
A balanced diet plays an essential role in maintaining your dog's dental health. While it's a myth that kibble can clean your dog's teeth, certain types of food and treats can help reduce plaque and tartar buildup.
Dental chews and treats are designed to help clean your dog's teeth as they chew, while prescription dental diets can help reduce plaque and tartar buildup. Always consult with your veterinarian before introducing any new foods or treats into your dog's diet.
In conclusion, understanding how many teeth dogs have and how to care for them can significantly improve your dog's oral health. Regular check-ups with your vet and annual health assessments* coupled with daily tooth brushing and a balanced diet, can help keep your furry friend's teeth in top shape. Remember, healthy teeth are a significant part of your dog's overall well-being.
If you're worried about the cost of potential dental treatments**, why not consider pet insurance? To get a dog insurance quote for your furry friend, you can get a quote through our website. If you would like to talk to one of our pet insurance team, you can get in touch with us on 0330 102 5748.
*Annual health assessments are necessary for your dog, but these will not be covered by our dog insurance policies.
**Dental treatment is only covered for accidents only in year 1 of the policy. Dental illness, however, will not be covered until year 2 of the policy.
Helpful Pages
Recent Posts
Pet Insurance Quote
98% claims paid *
Claims paid directly to vet
24/7 vet video consultations
Interest free monthly payments