Pet cats may have become more affectionate during lockdown, researchers say
Cats have been a source of comfort and companionship for many of us over the past year, and it seems that our furry friends may have responded to the unusual circumstances by becoming more affectionate.
A study led by the Universities of York and Lincoln looked at changes in companion animal welfare and behaviour during the first lockdown and how these changes were associated with the changes to the daily lives, behaviour and mental health of their owners. The researchers surveyed more than 5,000 pet owners in the UK.
Around 10-15% of owners reported that their animal appeared to be more energetic and playful during lockdown and 20-30% said that their animal seemed more relaxed, with at least three times as many owners reporting improvements rather than deteriorations in their animal's physical condition.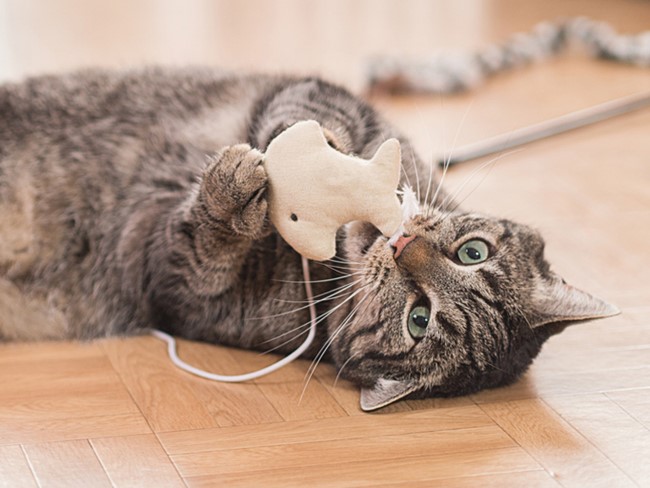 Interestingly, a higher proportion of cat owners reported that their animal was more affectionate during lockdown compared to owners of other species. This could be because cats responded to their owners giving them more attention.
"It seems reasonable to suggest that the perceived increase in cats' affectionate behaviour and dependence on the owner may be the result of changes in owner behaviour during lockdown, associated with an increased need for company and close physical contact," the researchers said.
The study also showed that owners with poorer mental health scores since lockdown reported more changes, both positive and negative, in their pet's welfare and behaviour.
"Our findings indicate that poorer mental health may increase attention paid to one's companion animal, and empathic engagement may increase reporting of any changes, both positive and negative, in animal welfare and behaviour," explained study author Dr Emily Shoesmith from the Department of Health Sciences at the University of York.
Overall, approximately a third of cats and dogs were reported to be unaffected by the lockdown compared to around 40% cent of other species, and many animals appeared to have improved welfare as a result.
Cat insurance from Purely Pets can help cover the cost of vet bills if your cat is ever unwell or injured. All policy holders also have access to our free 24-hour Vet Helpline.
Helpful Pages
Recent Posts
Pet Insurance Quote
98% claims paid *
Claims paid directly to vet
24/7 vet video consultations
Interest free monthly payments