Pet Love Story – Introducing Marlena and Frank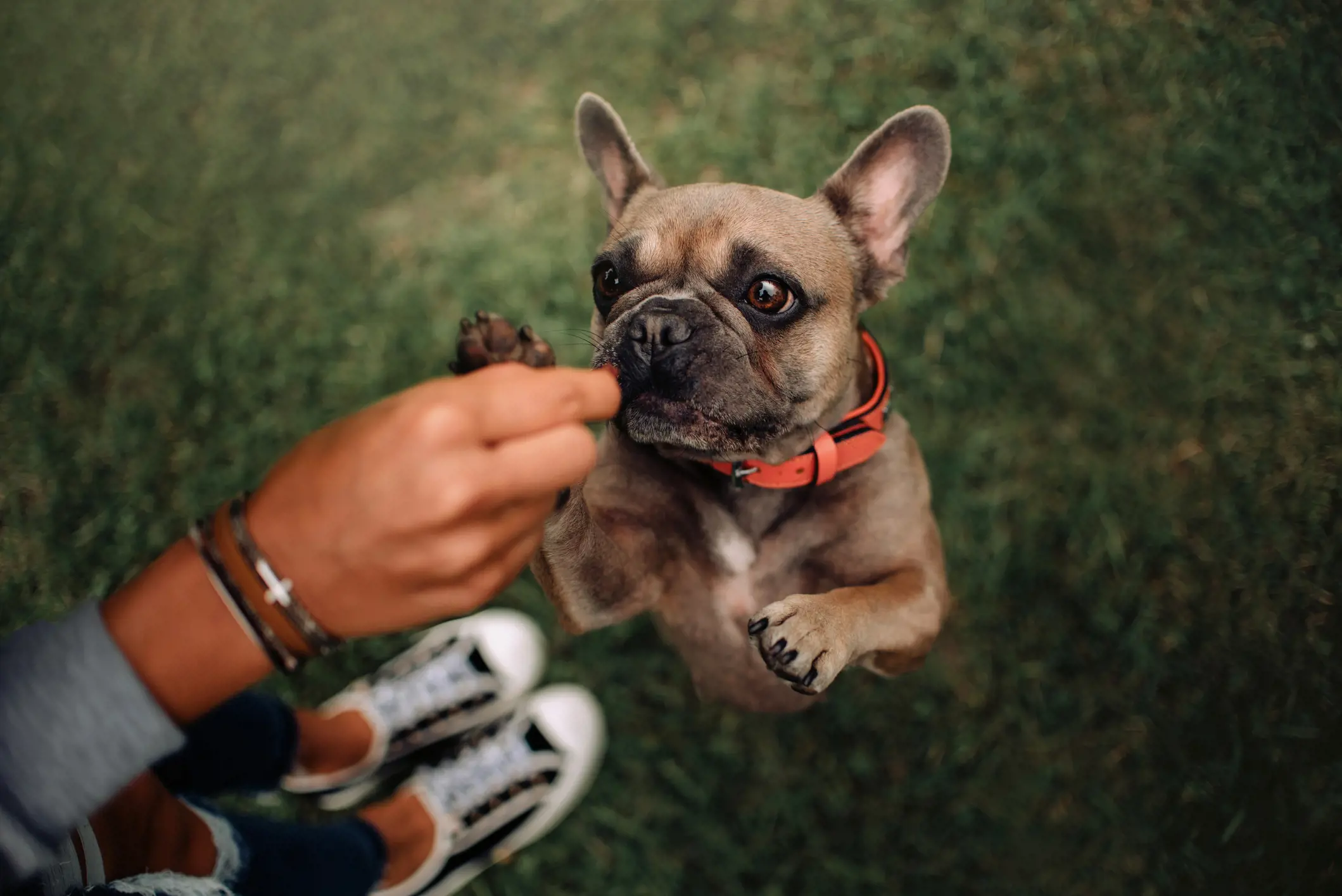 We asked you, our wonderful customers to share your pet love stories and you did, so thank you! This month we feature Marlena and Frankie's story…
"Well my story is quite different as I was injured and needed to have a head operation, and then a second one. Just over two and a half months later I went to work as a support officer for young people in care with behavioural issues. I also had to move, giving up a nice home for a bungalow as I couldn't walk because of nerve damage in my right leg. 
I was sad and depressed and very lonely. I thought I needed a friend, ideally a small four legged one, so I started searching and found Frankie my Frenchy.  He was so little and he's been by my side ever since. During my recovery he really saved my life. When I looked at him with his big eyes full of love 💘 I felt better and if I cried he would cuddle me and lick my tears.
To have a dog that's dedicated to you and who loves you so much is amazing. For four years we've been best buddies and he even jumps on my wheelchair to grab a ride!
Thank you Marlena for sharing your amazing story with us.
We love hearing about your pets and sharing their stories with our readers. If you would like to share yours, please send us an email winner@purelypetsinsurance.co.uk at and we'll send you a pack of our Purely Pets Top Trumps.
Helpful Pages
Recent Posts
Pet Insurance Quote
98% claims paid *
Claims paid directly to vet
24/7 vet video consultations
Interest free monthly payments