Pet-proof your Christmas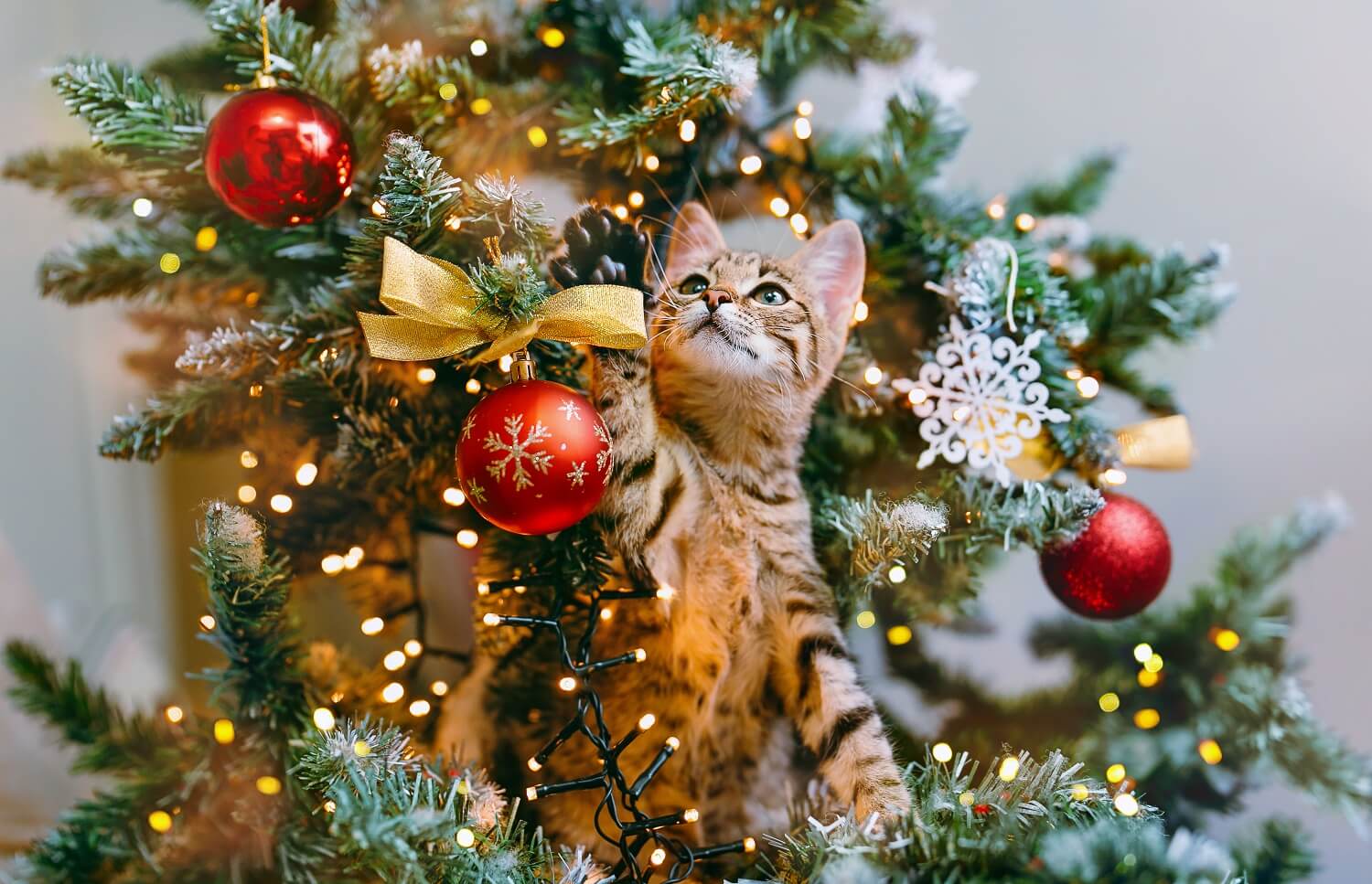 This Christmas, make sure that anything your pet may mistake for a tasty treat is kept out of paw's reach.
Four in five companion animal vets saw at least one case of toxic ingestion over the Christmas period last year, according to the British Veterinary Association (BVA).
Chocolate, raisins and other dried fruit (such as that in mince pies or Christmas puddings), as well as onion, garlic, xylitol in sugar-free products and seasonal decorations like mistletoe and holly can all be dangerous, and even fatal, to dogs and cats if eaten. Remember, too, that cooked bones, including turkey bones, should not be given to pets as they can splinter and puncture the digestive tract.
Thousands of vets treated dogs for toxic ingestion last Christmas, with 76% seeing cases of chocolate poisoning and 69% seeing dogs becoming unwell after eating raisins or sultanas. Around a fifth (19%) reported seeing cases caused by the artificial sweetener xylitol.
Vets also treated dogs that had eaten items such as small parts of children's toys (14%), Christmas decorations and gifts for pets (12%) and wrapping (5%).
Meanwhile, cats caused their fair share of alarm for owners, with more than a quarter of vets (27%) seeing cases of toxic ingestion in felines. Cats were most likely to have ingested non-food items such as seasonal plants like holly or mistletoe (reported by 18% of vets), antifreeze (7%), Christmas decorations (7%) and wrapping (3%).
"Keep all edible items, decorations and anything else a pet may mistake for a tasty treat out of their reach to help prevent avoidable emergency visits to the vet," said BVA president Malcolm Morley. "We also advise keeping pets to their normal diets and avoiding feeding them any human food. If you are concerned your pet has eaten something they shouldn't have, do contact your vet as soon as possible."
Pet insurance with Purely Pets comes with a range of benefits, including unlimited 24/7 video consultations with a vet. Choose from 15 levels of cover, with costs of up to £15,000 covered by your policy.
Helpful Pages
Recent Posts
Pet Insurance Quote
98% claims paid *
Claims paid directly to vet
24/7 vet video consultations
Interest free monthly payments