Physio helps injured cat get back on his paws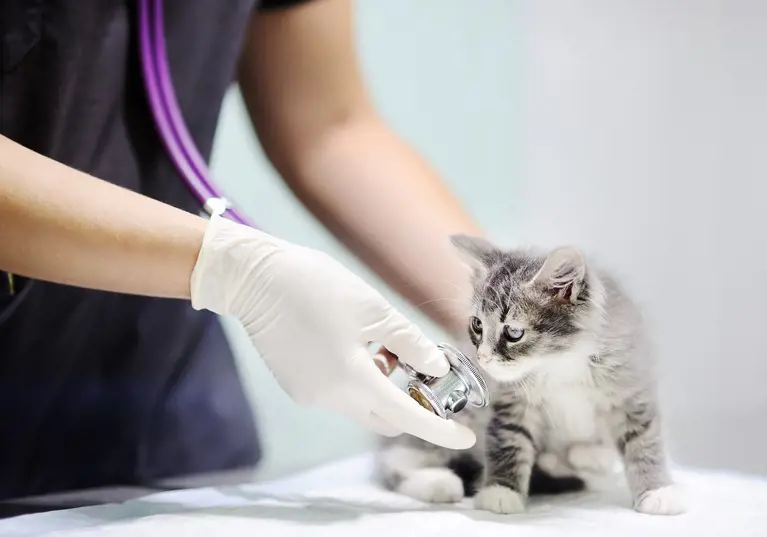 After an injury or surgery, physiotherapy can be a key part of recovery for pets as well as people.
Cats Protection recently shared the story of one young puss who was was able to get back on his paws — and find a new family — after a suspected road accident.
The black and white cat, named Inky, was around six months old and believed to be a stray when he was taken to a vets displaying symptoms of lameness. He was not microchipped, and an owner could not be traced despite an extensive search.
Cats Protection's Tyneside Adoption Centre brought Inky into their care and he began a long, and at times painful, journey to recovery.
Inky was diagnosed with a severe injury to his hip that required orthopaedic surgery to correct — a costly procedure with a six-week recovery period, the cat welfare charity explained.
"With pain relief, lots of care and patience from the staff, he started a structured physiotherapy programme to help him get back to full strength and able to walk on all four legs again," said Tyneside Adoption Centre manager Emzi Frazer.
"Inky was an absolute star throughout it all despite his cheeky attempts to get as near to his carers as possible rather than staying firmly on the ground on all four paws."
With lots of time and hard work from Inky and a team of charity staff and volunteers, he was nursed back to health and was soon well enough to be signed off as 'ready to home', having been neutered, vaccinated and microchipped.
He is now living in a 'furever' home with a family from Northumberland.
"Inky has settled in well and he's enjoying having lots of space, running up and down the stairs," Frazer added.
Cat insurance from Purely Pets can include cover for complementary treatments such acupuncture, hydrotherapy, osteopathy and physiotherapy recommended by your vet to help ensure your furry friend makes a full recovery after an accident.
Get a quote today!
Helpful Pages
Recent Posts
Pet Insurance Quote
98% claims paid *
Claims paid directly to vet
24/7 vet video consultations
Interest free monthly payments