Researchers to study how dogs move when wearing a harness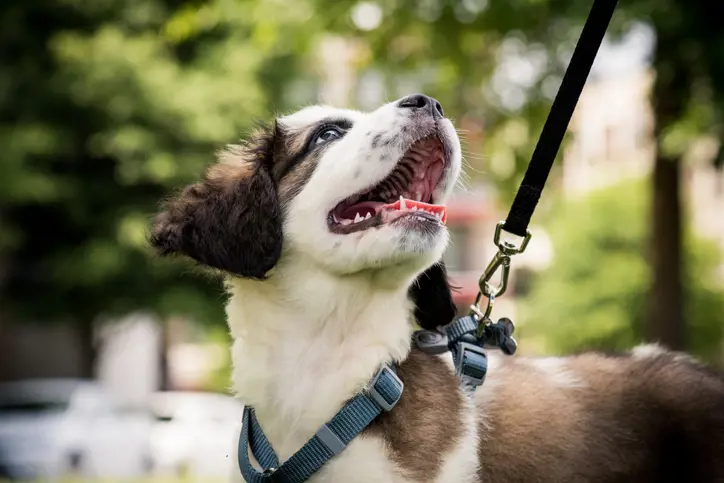 UK researchers are appealing for help from dog owners to learn more about how dogs' movement is affected by different harness designs.
The team from Harper Adams University and Nottingham Trent University will be looking at the types of equipment people use to walk their dogs and the impact of harness design on the way dogs move when walking.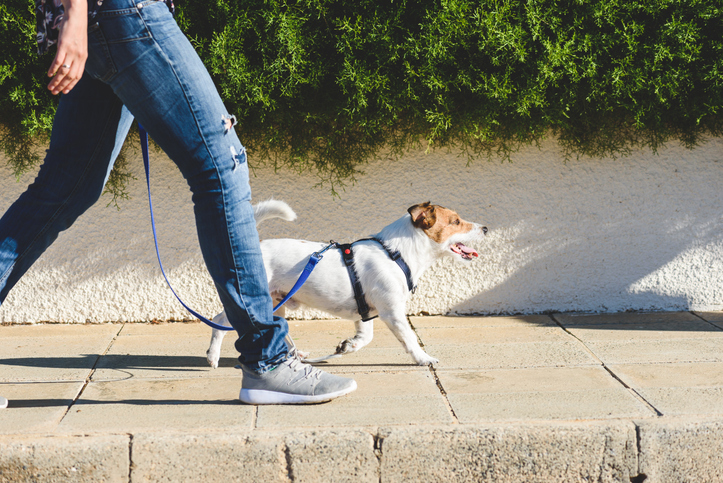 The first part of the project is open to all dog owners anywhere in the world, with owners asked to complete a short survey. This will provide information on the preferences of dog owners for different types of dog walking equipment, and where they turn for information and advice when choosing equipment.
For the second part of the study, the researchers are seeking owners of pure-bred Labrador Retrievers, Staffordshire Bull Terriers, French Bulldogs and Cocker Spaniels between the ages of two and eight. This part of the study will help them examine how different harnesses affect movement.
Participating dogs will be walked over a pressure sensing mat in three different harness designs. Those taking part will attend one-day sessions being held between May and July at Harper Adams University in Shropshire, Nottingham Trent University or at Canactive in Tewkesbury. Anyone wishing to participate should complete a registration form.
"Harnesses are an increasingly popular way to keep our four-legged friends safe and under control," said Dr Jacqueline Boyd from Nottingham Trent University. "This project will help us to understand whether there are any implications of different harness designs on canine biomechanics in some of the most popular breeds in the UK."
Dr Anne Carter, also from Nottingham Trent University, added: "This is really important in helping owners to make informed decisions about harnesses that are most suitable for their dog, and will help ensure canine welfare is not compromised by harness design."
Protect your four-legged friend with award winning dog insurance from Purely Pets! Choose from 15 levels of Lifetime cover and manage your policy online, with payments made direct to your vet.
Helpful Pages
Recent Posts
Pet Insurance Quote
98% claims paid *
Claims paid directly to vet
24/7 vet video consultations
Interest free monthly payments