What are the best dog food brands?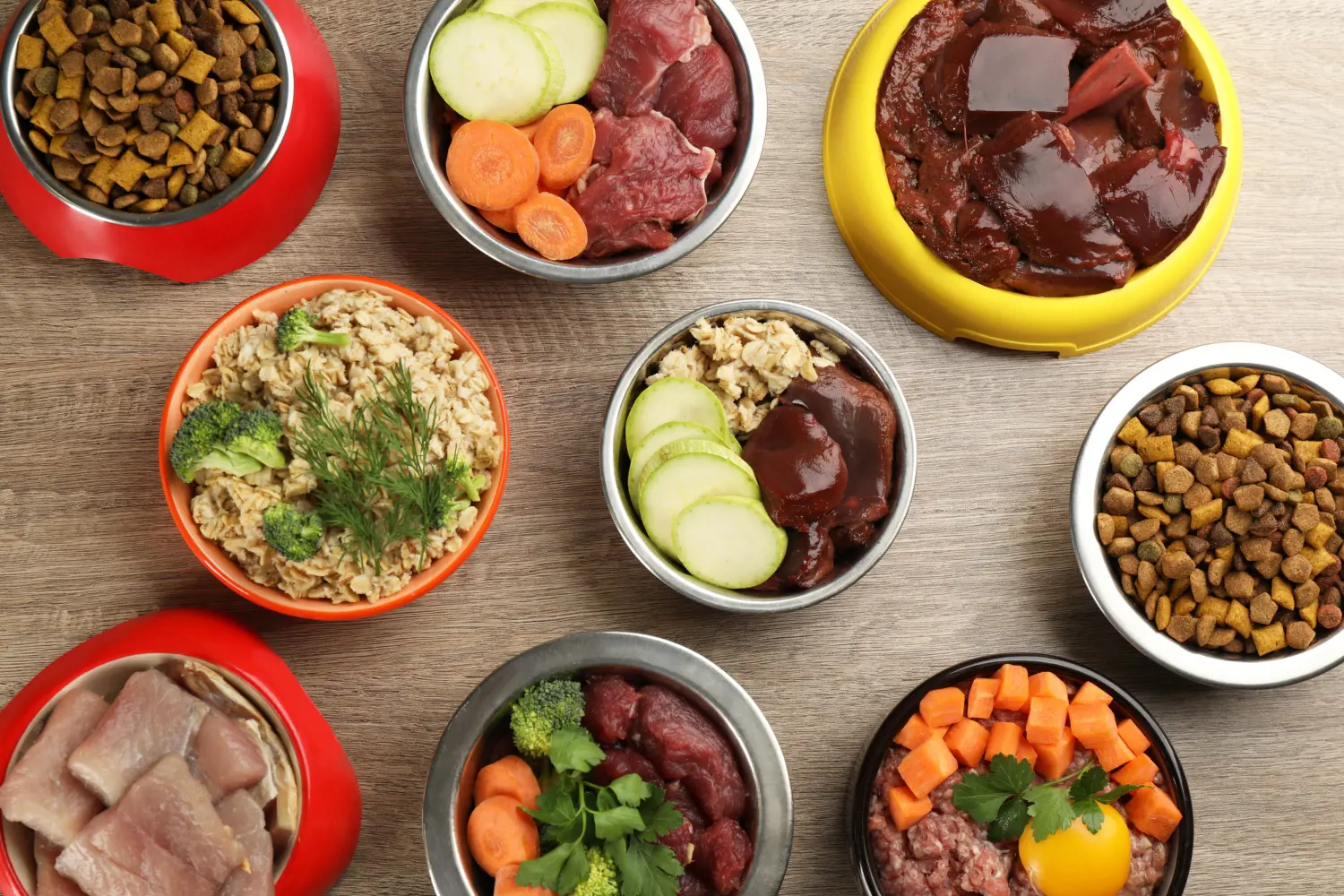 Your dog's diet is key to keeping them fit and healthy. Let's take a look at some of the best-reviewed foods for your four-legged friend…
Finding the best dog food brand for your precious pup can be daunting for any pet parent and with new brands appearing on the market every day, it's only set to get even trickier.
But fear not! We've got some top tips for selecting the right food for your pet and a run-down of some of the best brands out there right now.
You'll want your dog to eat food that's tailored to their specific age, breed, life stage and more. The same goes for pet insurance.
You'll want a dog insurance policy that's just right for you and your circumstances. That's why we offer 15 levels of lifetime cover meaning that you can choose the right policy for you.
Top tips for choosing the best dog food brand for your precious pup
Alongside arranging a dog insurance quote, choosing the best dog food brand for your pup is one of the most important jobs you can do as a pet owner.
We asked the veterinary experts at Joii for their top tips:
Is the diet well balanced? There are many ingredients that must be included within a pet's diet including the correct balance of vitamins and minerals. We often use the FEDIAF (the trade body representing the European food industry) guidelines when checking to see if a specific food is appropriate.
Be aware of the difference between the ingredients list and the analytical contents - these are two different components of how a food is made.
Ingredients are listed by the heaviest first and show all the produce that has gone into making the food - this is helpful when exploring nutritional value. The analytical content will tell you exactly how much of each ingredient is in the food. One example of these differences can be seen with RAW feeding. Often these foods may display a meat content of up to 80% in the ingredients list but the analytical contents actually equates to 68% moisture with the rest being the actual protein.
Ideally, the protein content within a food should be no less than 18%.
Fibre is a little more difficult as most diets tend to list this as 'crude'. Ideally it should be over 3%. Psyllium husk and beet pulp are amongst some of the best, other sources include vegetables and soya beans.
Food allergies can be very common in dogs. There are lots of diets that are listed as hypoallergenic but these may not always be the best option, depending on the type of allergies your pet has. Always seek veterinary advice if you think your pet may have food allergies or sensitivities – we can help!
Often foods are listed as complete diets and come in a dry kibble form. It's a common myth that pets can get 'bored' of their food, but this often isn't the case. They are quite happy to eat the same thing every day. Chopping and changing their food can actually lead to health issues and increase the chances of a pet becoming a fussy eater.
When changing any diet, it's important to do this very gradually. We recommend phasing in any new food alongside an existing food over a 7 to 10-day period to avoid any tummy upsets.
Is your dog off their food? Contact our 24/7 vet video consultation service at no extra cost if you're a policyholder with Purely Pets.
What are the best dog food brands?
One of the most popular questions among dog lovers everywhere is 'Which is the best dog food brand?' Unfortunately, there isn't a simple answer! With so many factors to consider, it really is impossible to pick just one dog food brand that is perfect for all dogs.
So while we can't recommend exactly what you should feed your dog, here are some highly regarded brands and some of their best sellers to help you on your way.
Top dry food
Choosing a 'complete' dry food for your canine pal is an excellent way to ensure they get all the nutrition they need in one meal. Kibble is also easier to store, lasts longer, and is often less expensive than other options.
Highly rated dry foods include Burns Dry Dog Food (a Telegraph Best Buy) for its all-natural and high quality ingredients and James Wellbeloved Turkey & Rice for its impressively high meat content and its reasonable price.
Top wet food
Thanks to its stronger smell, meaty chunks and succulent gravy, wet food is often more enticing for most dogs. But while its high water content and soft texture is great for older pooches, it's sometimes less suitable for puppies who need a more nutritionally dense food.
Harringtons Adult Wet Dog Food offers a wide range of simple flavours. While premium dog food brand Lily's Kitchen offers interesting formulations such as Sunday Lunch, Cottage Pie, Lamb Hotpot and Hungarian Goulash.
Top puppy food
All owners want to give their new pups the healthiest possible start in life, and Pedigree Puppy Complete Nutrition Dry Dog Food does just that.
It's bursting with nutrients like calcium, Omega-3 DHA, phosphorus and lots of high quality protein to help your pup grow up big and strong.
Be aware, if you have welcomed a large or giant breed into your home then it's recommended to feed them a diet specifically formulated to their needs.
Royal Canin Puppy Food offers a huge range tailored to many specific breeds, although Hills and Purina ProPlan are also highly respected names in this area.
Top food for sensitive stomachs
Digestive problems and sensitive stomachs can be unpleasant for both you and your dog but changing to a specially formulated food could be the answer.
Pet Keen says that Royal Canin Digestive Care Wet Dog Food is a great option, containing prebiotics and probiotics to settle stomachs and maintain good digestive health.
If you prefer to feed your dog kibble, then Royal Canin Gastro Intestinal Low Fat Adult Dog Food or Burns Sensitive are also worth checking out.
Top senior dog food
There are many excellent foods available for senior dogs offering additional nutritional support for their health and well-being.
Favourites include IAMS For Vitality Senior Dry Dog Food, James Wellbeloved Senior dry dog food, and the ever-popular Burns Senior range.
Top tailored dog food
If you want to give your pup a 5-star dining experience, then why not try out a tailored delivery service?
Tails.com is a market leader in the home delivery market and offers a variety of foods specifically tailored to your individual dog's needs. This might be a good idea if your dog has specific health issues that affect what they can eat.
Top prescription dog food
There are many medical conditions that can be treated or managed by feeding your dog a prescription diet. From kidney disease and diabetes to obesity, allergies or intolerances, there are many specialist foods available.
Always consult your vet before feeding your dog a prescription diet, to make sure it's right for them.
Find a great value dog insurance quote with Purely Pets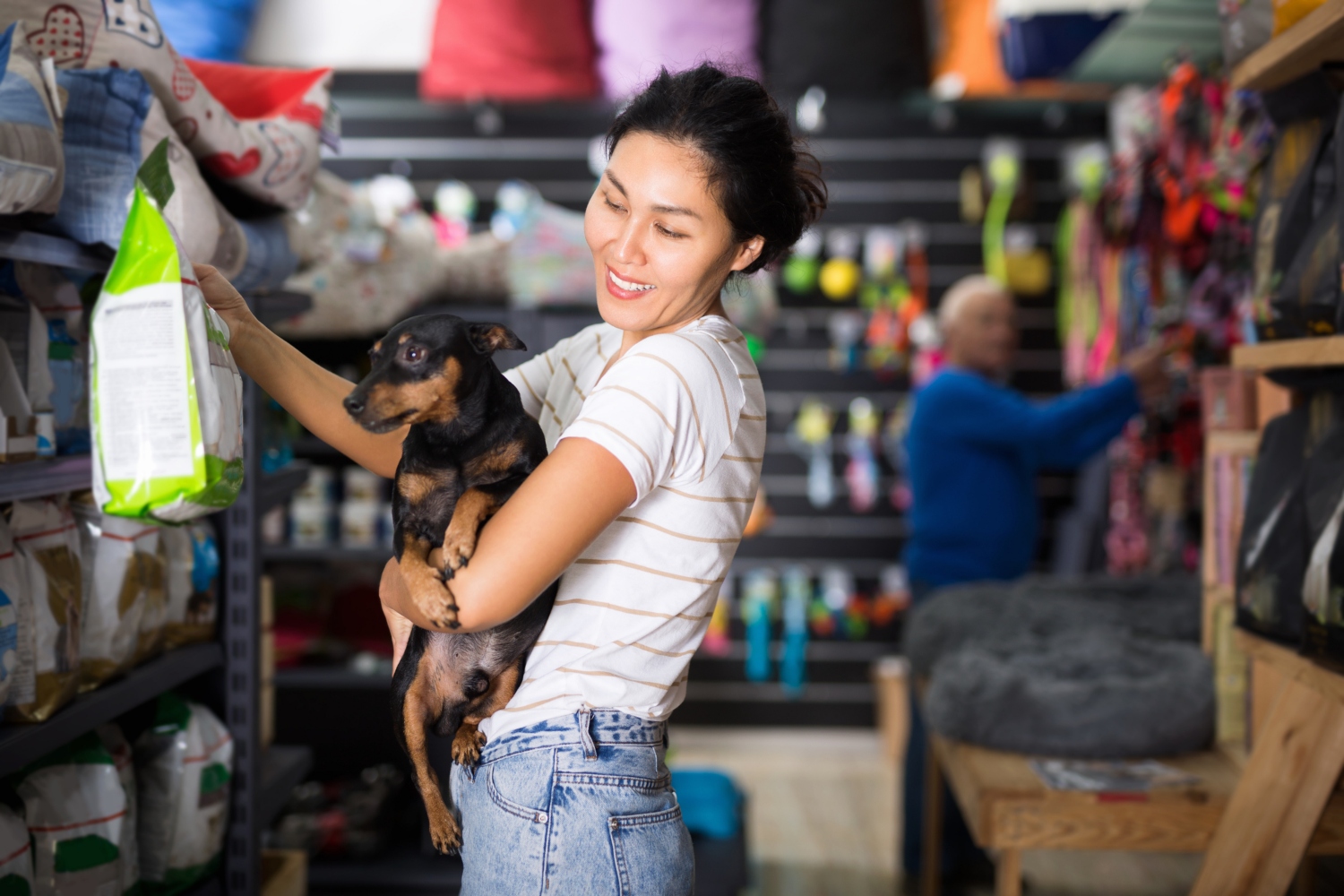 What your dog eats has a big effect on their quality of life. Getting the right nutrients is essential for a healthy lifestyle, along with plenty of exercise and lots of love!
The top way to show your pup you care is to get a dog insurance quote from Purely Pets. Specialist cover means that you won't have to think twice if your pet gets ill or injured and needs emergency care.
With no upper age limit, Purely Pets welcomes dogs of all shapes, sizes, ages and breeds!
Benefits of dog insurance arranged through us include:*
24/7 unlimited video consultations with a vet
Easy online claims process
Cover for vet fees from £1,000 up to £15,000 per year
Emergency boarding fees from £1,000 up to £2,000
Complementary medical treatment from £500 up to £1,000
Cover for special diets up to £100
Excess starting from £80
Don't leave it any longer. Get a competitive dog insurance quote today!
*Subject to policy limits and restrictions
Helpful Pages
Recent Posts
Pet Insurance Quote
98% claims paid *
Claims paid directly to vet
24/7 vet video consultations
Interest free monthly payments