Back to school time can trigger separation anxiety for our pets!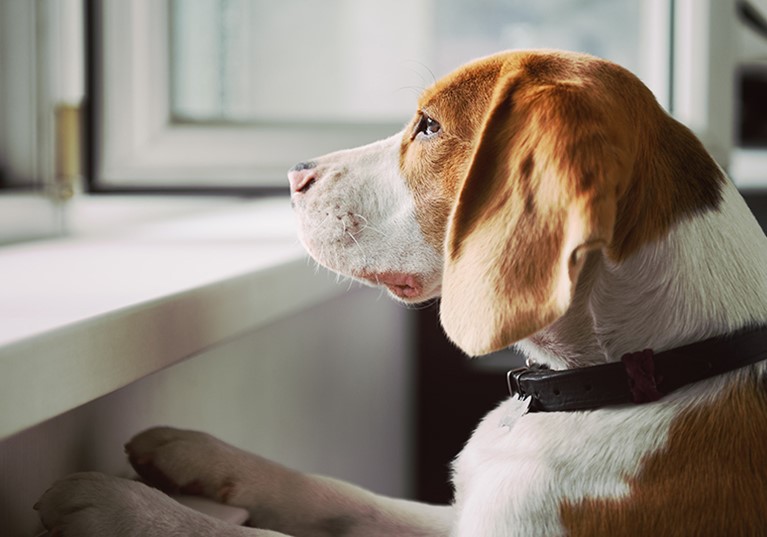 With the back-to-school period in full swing, Purely Pets is urging owners to ensure that getting their pets ready for the change in routine is on the to do list! After spending all summer with their favourite human companions, pets may develop separation anxiety when 'normal' life resumes and playtime has to take a back seat.
Ross Hallifax, Affinity Director at Purely Pets, comments: "Returning back to school can be a stressful time for the family, and that includes our pets. They will have got used to the hustle and bustle of household noise and lapping up lots of lovely attention, so when quietness falls it can be a disconcerting time for them. Unfortunately, we can't be with our pets 24/7 so it's important with any period of change that we consider our furry friends' well-being and take action to help them adjust."   
Earlier this year, Purely Pets teamed up with Rosie Bescoby, a Clinical Animal Behaviourist, to create a series of five short videos on helpful dog training and care tips, and separation anxiety was identified as one of the key topics. Separation anxiety can manifest itself in a variety of ways such as destruction in the home when left alone, complaints from neighbours about dog vocalising, or owners might hear barking or howling as they leave or return.
If owners are experiencing this behaviour, or are worried their pet may be going through this, Rosie has some handy steps which may help:
Make sure your dog is getting enough physical and mental stimulation and is not being left for any longer than a social species would be expected to cope alone.
Teach your dog to settle when you are at home with them. Install a baby gate at home and teach your dog to settle with a barrier between you.
Try a dog appeasing pheromone to help them feel more secure. Gradually build up the length of time that they're separated from you.
If you're still having problems, it's really important to speak to your vet. Changing emotional responses takes time - as with all training, patience and consistency is key.
For more information view the Good Behaviour Series.
Helpful Pages
Recent Posts
Pet Insurance Quote
98% claims paid *
Claims paid directly to vet
24/7 vet video consultations
Interest free monthly payments